She exited the King Edward VII Hospital in London on Thursday with Prince William by her side (and quite color-coordinated with her husband in her Diane von Furstenberg coat and L.K. Bennett boots, we must add), carrying a bouquet of yellow flowers and smiling for the paparazzi. According to the Telegraph, as she got into a waiting car with William, she was asked how she is feeling and replied, "I'm feeling much better, thank you."
The Duchess of Cambridge was brought to the hospital on Monday to be treated for hyperemesis gravidarum, an acute form of morning sickness that will likely affect her throughout her pregnancy. The hospital visit, reports say, forced the hand of the royal family, compelling them to announce the duchess' pregnancy less than 12 weeks in.
The royal couple will likely avoid such breaches in privacy now that they're headed home. A palace spokesman said that Kate will head to Kensington Palace to rest up... while the rest of the world eagerly waits for her to emerge again. This royal bump watch has barely gotten started.
See photos of Kate leaving King Edward VII Hospital -- check out those face-framing bangs at work! -- with Prince William.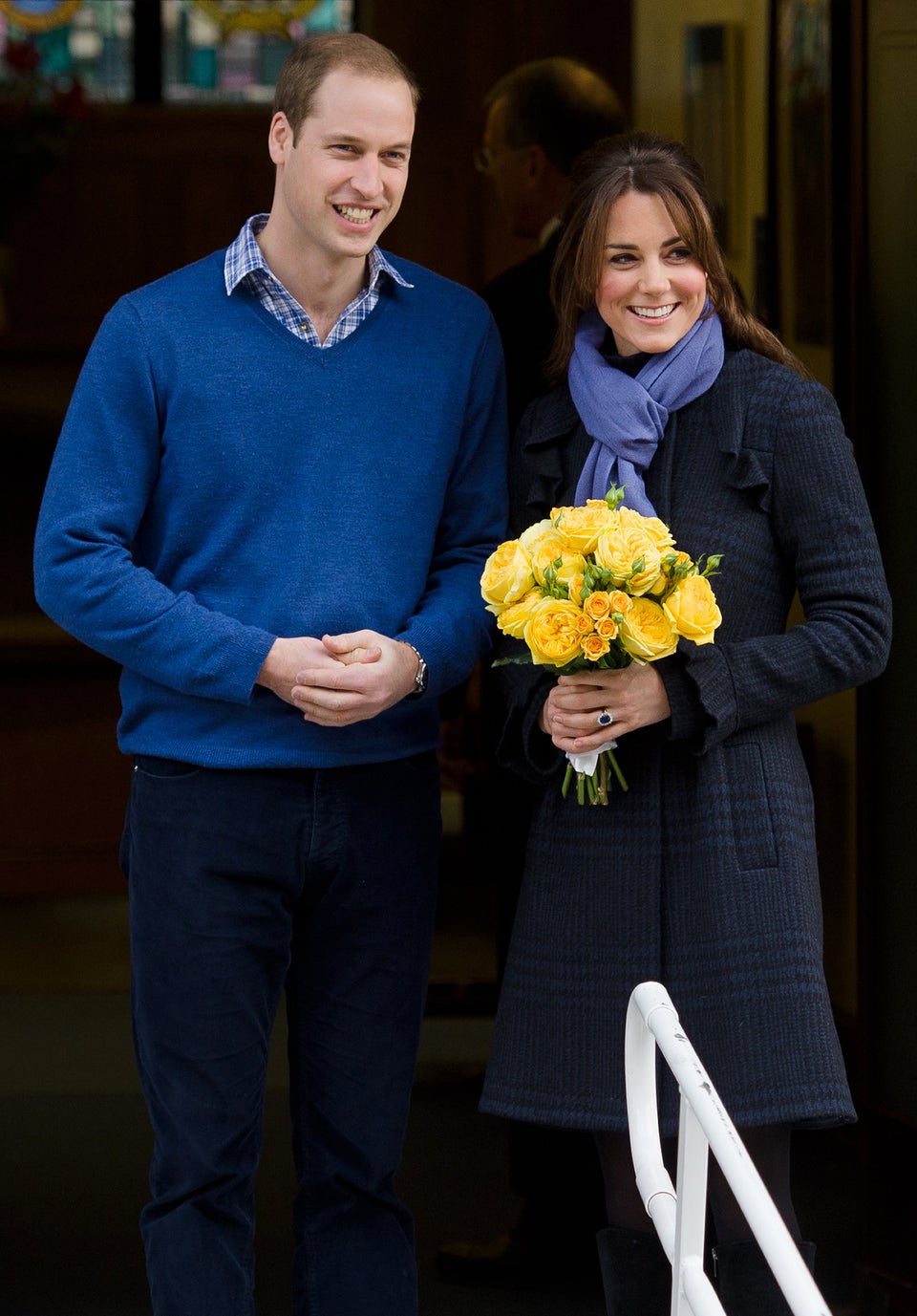 Kate Middleton Leaves The Hospital