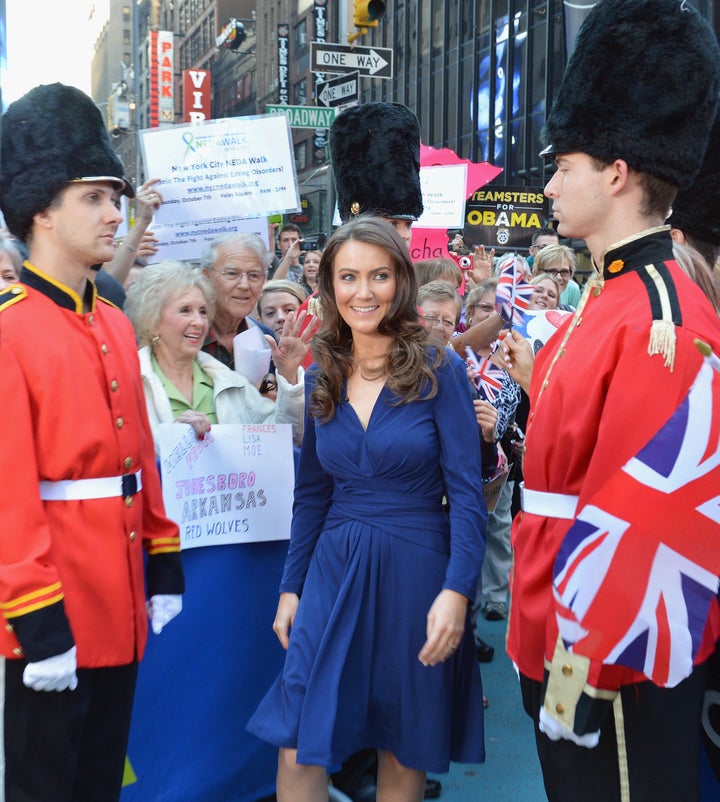 But Heidi Agan, a spot-on Kate Middleton lookalike, took New York City by storm on Friday morning in a perfect blue Issa dress, setting off a frenzy in Times Square as she alighted a car looking ravishingly royal.
Agan, a single mother, quit her job as a cocktail waitress once she realized her Catherine-esque looks could make her big bucks. She currently pulls in at least $1,000 per appearance! Get it, girl.
Check out the pics below of Agan hitting the streets of New York, eating a hot dog and posing for pics with frantic tourists. (Bonus: one of them, who's no doubt read this story screams at her: "Honey, keep your clothes on!".)
Do you think Heidi makes a convincing Kate?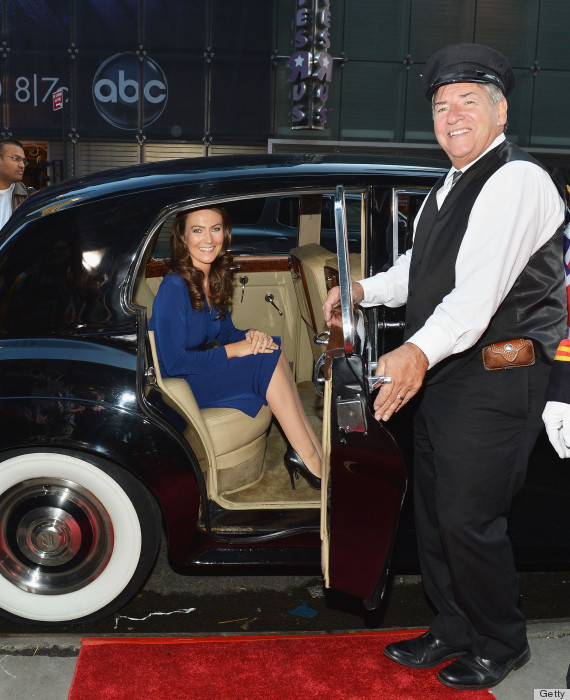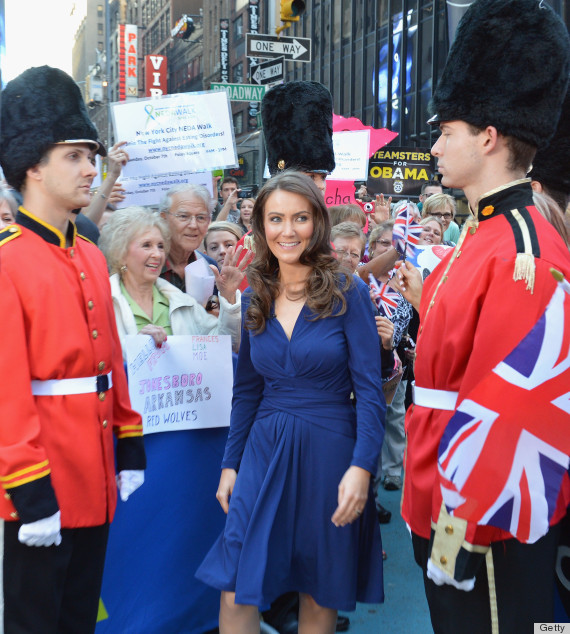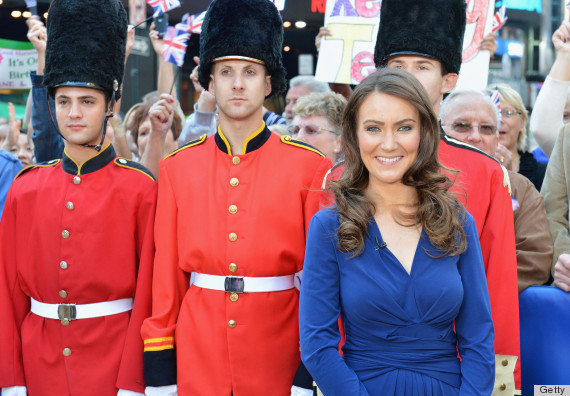 See some great photos of the REAL Kate below!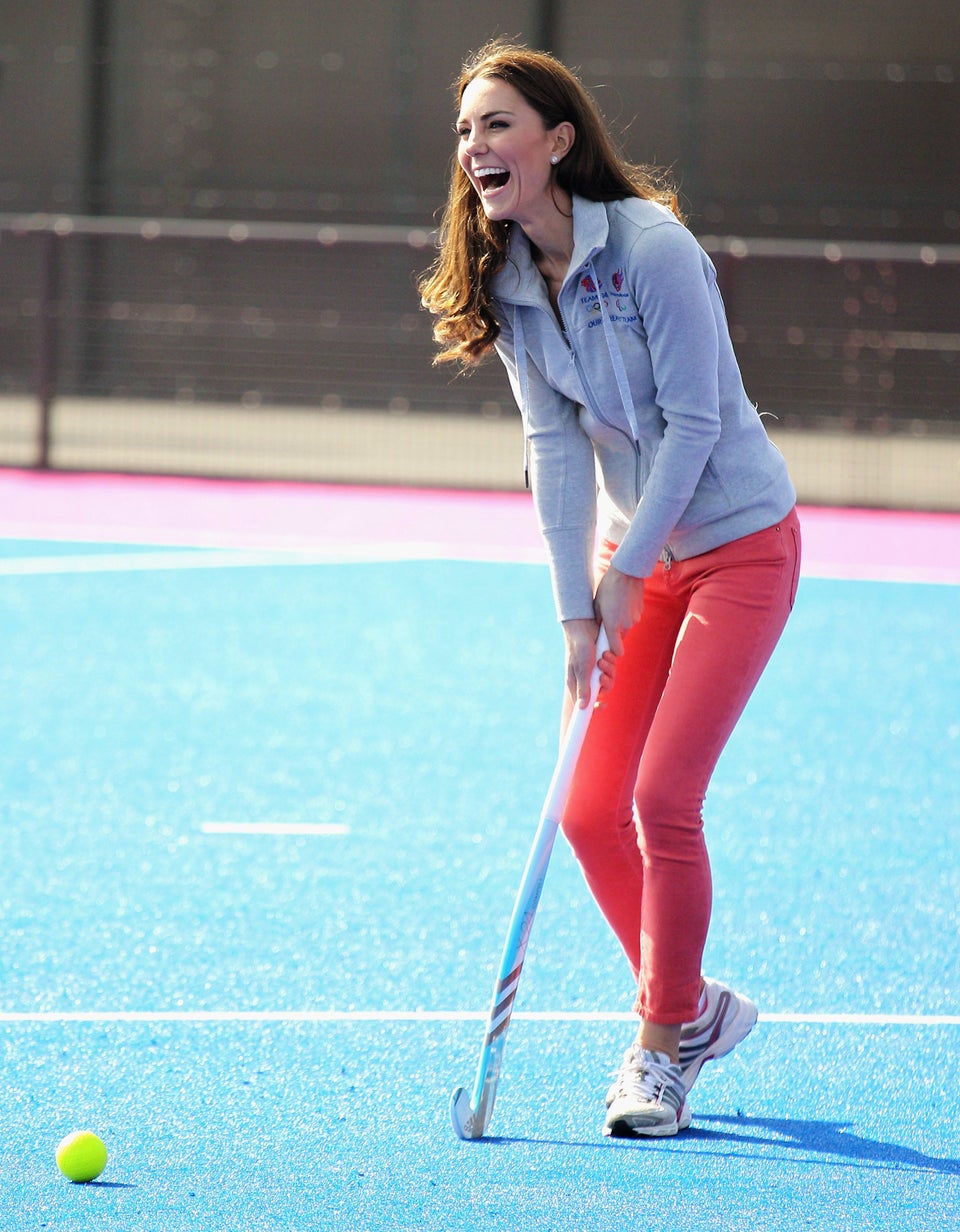 The 70 Best Pictures Of Kate Middleton The Duchess Of Cambridge