When you can't get the real thing, an illustration will do.
The cover headline touts a princess who "Wears SA's Best Local Designs" but fully acknowledges the "fan-art" aspect with an asterisk: "Of course she doesn't. But she should."
Inside the issue, five local illustrators dressed Catherine up in designs from local designers; on the cover, she "wears" a multi-print dress by Clive Rundle.
See the cover below and sound off in the comments. Do you like the fan art cover or should magazines stick with real, authorized photos of Kate?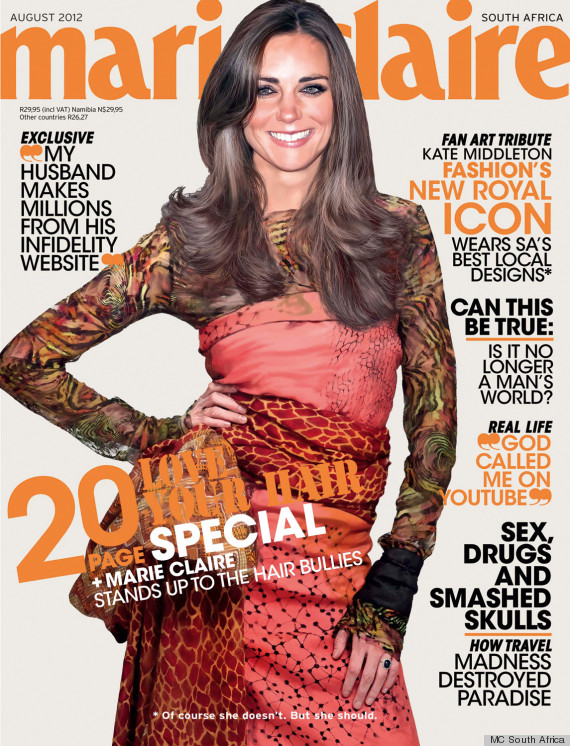 See Kate "posing" for more magazines: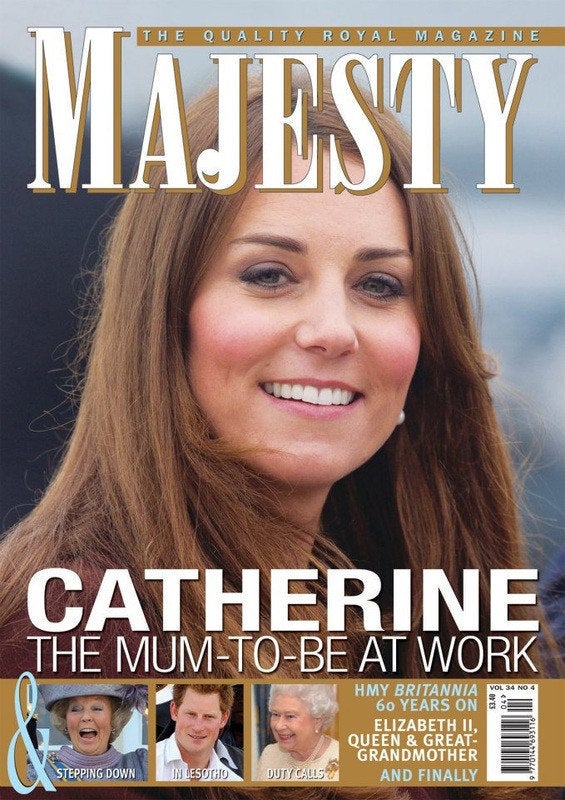 Kate Middleton's Magazine Covers