If any mommies-to-be are looking for flexible employers during the harrowing post-pregnancy period, perhaps they should give duchessdom a try. Reports have surfaced that the palace will allow Kate Middleton to take maternity leave, according to an anonymous source who spoke to The Mirror on Sunday.
"She takes her royal role very seriously and is looking forward to taking up her duties when her maternity leave has finished," the source said. Perhaps ribbon-cutting and wand waving are more arduous occupations than one might think.
In the past, royals with newborns have taken time off from their duties, as Kate is predicted to do. But Princess Diana bucked tradition when she brought William along a royal tour to Australia in March 1983, when the prince was just eight months old. "Whereas the Queen was left in England with her nanny for weeks at a time when her parents embarked on lengthy overseas tours," the Telegraph points out, "the prospect of the Duke and Duchess's baby being left behind would be unthinkable in the 21st century."
We're happy to hear that Kate is taking precautions to ensure that she and her offspring are in good health, but pretty bummed that we might not have any royal baby sightings until 2014 at the earliest... unless the duchess takes her child with her on a trip abroad. Let's cross our fingers and hope Will and Kate follow Harry's footsteps to the US!
Pregnancy suits the duchess: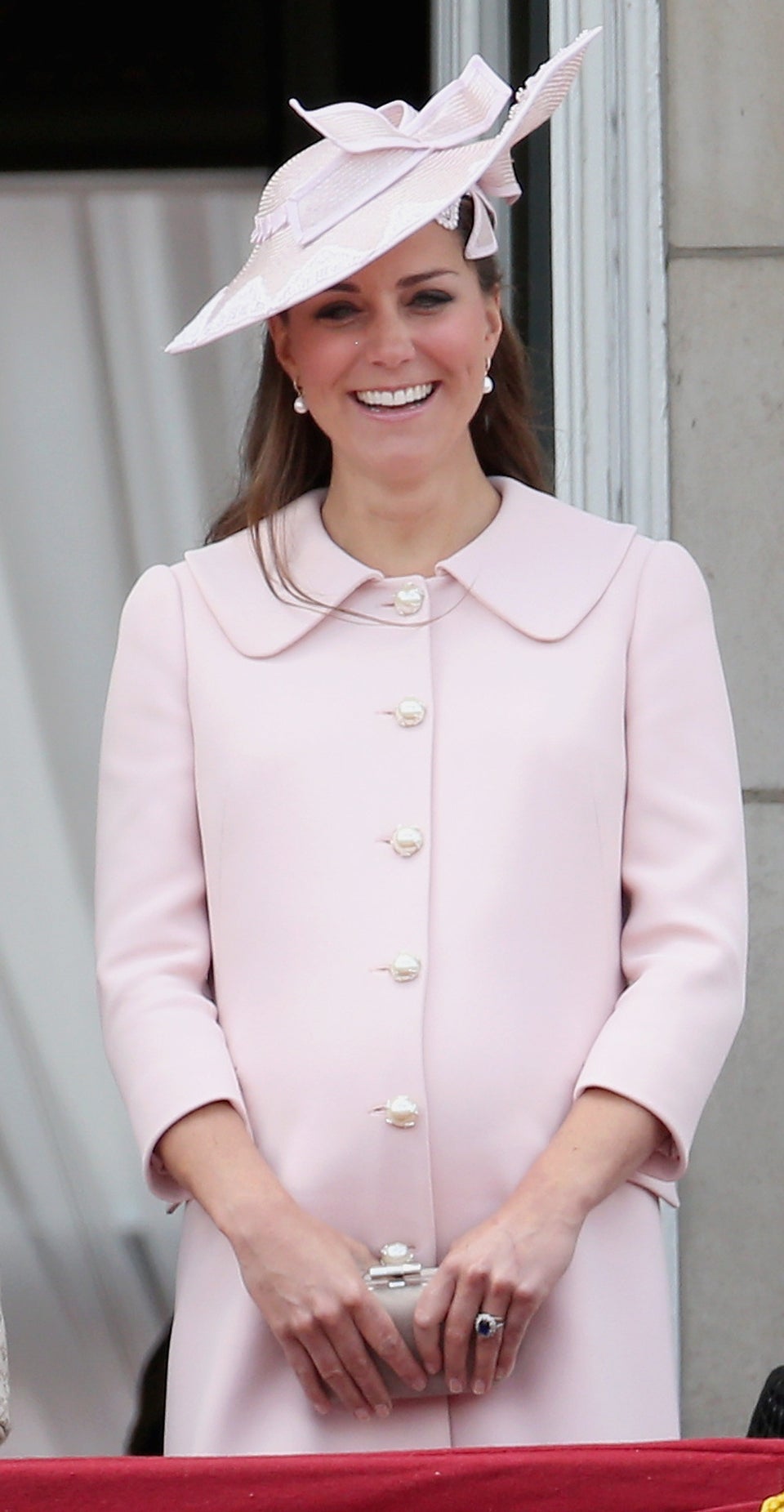 Kate Middleton's Pregnancy Style