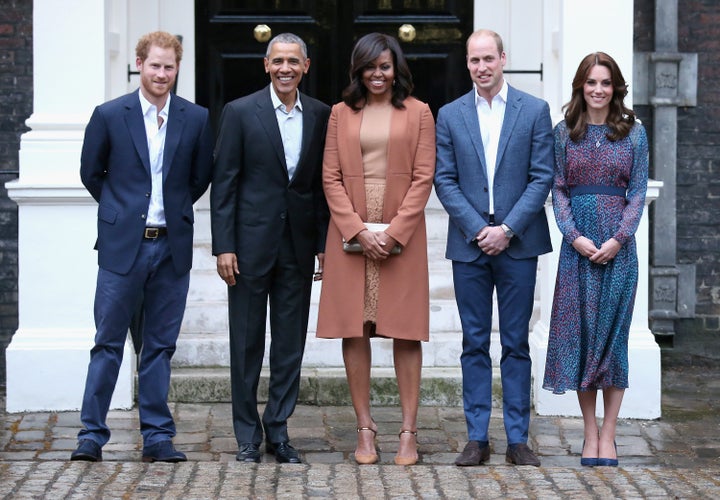 The weather forecast was less than desirable for the occasion, but a little rain couldn't stop the two ladies from looking as lovely as ever. FLOTUS changed from a purple day dress into a monochromatic look that only kind of reminds us of an elevated version of neutrals a Kardashian would wear, while Kate opted for a colorful, patterned blue and purple silk LK Bennett dress that retails for $525.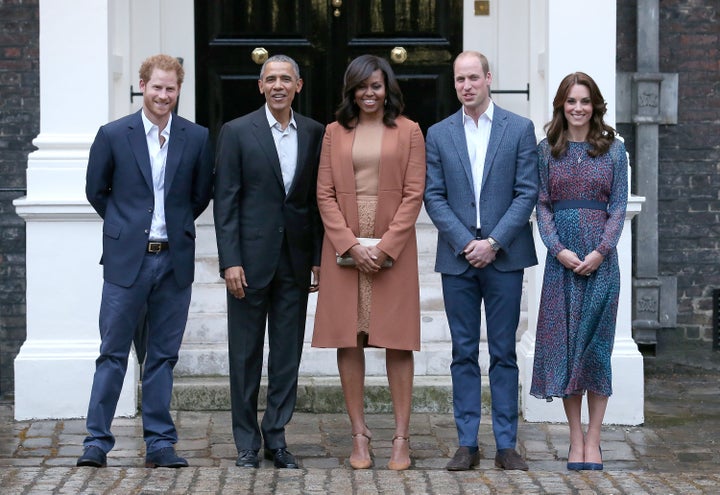 We're sure they have plenty of important things to talk about tonight, but we can't help but hope at least one mention of a shared love for Naeem Khan and Alexander McQueen gets thrown in there at some point.
Sigh. To be a fly on that luxurious wall.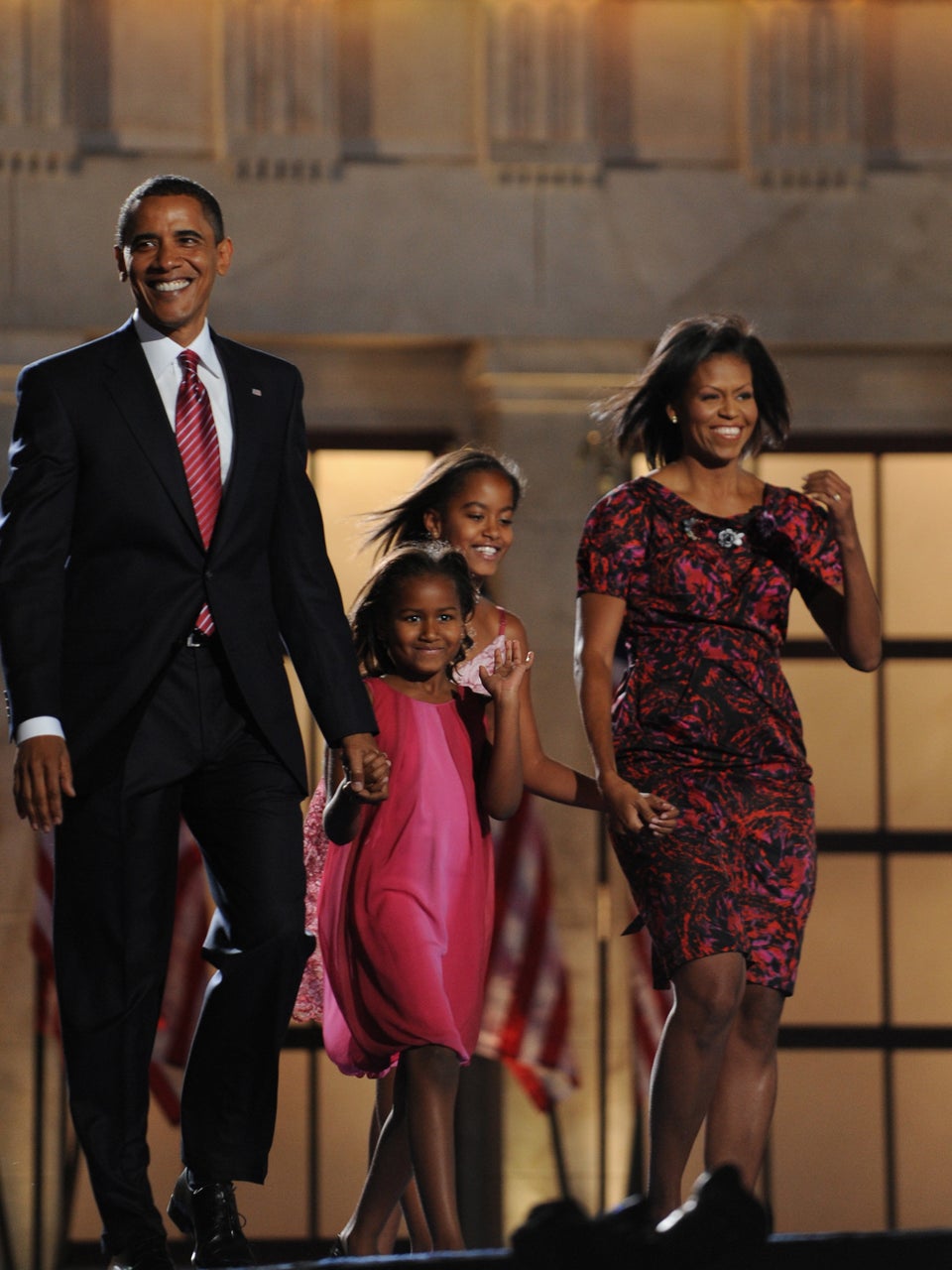 Michelle Obama's 52 Best Outfits