You've got just about a month to squeeze in all of your fall outfits before winter arrives, so you better get on it. Kate Middleton certainly has.
The Duchess of Cambridge stepped out today with Prince William to visit the offices of Only Connect, a London-based crime prevention charity. Always the savvy dresser, Kate shopped her own closet to whip up the perfect autumnal ensemble: a Dove-printed coat dress by Orla Kiely, suede Aquatalia ankle boots with matching brown tights and a small brown clutch.
If this same exact outfit (down to the stockings!) worked back in 2012 when the duchess visited Rose Hill Primary School in Oxford, then why shouldn't it look great a second time around? We can't imagine that the new mum has had too much time to shop with little Prince Georgie around...
The wool dress, which originally retailed for £325, is unfortunately unavailable at the moment, as it's more than a few seasons old. But the takeaway for us non-royals is simple: Dive headfirst into seasonal dressing by picking out old faves -- before you know it, it will be too chilly for a coat dress to cut it.
Kate wearing the Orla Kiely dress today...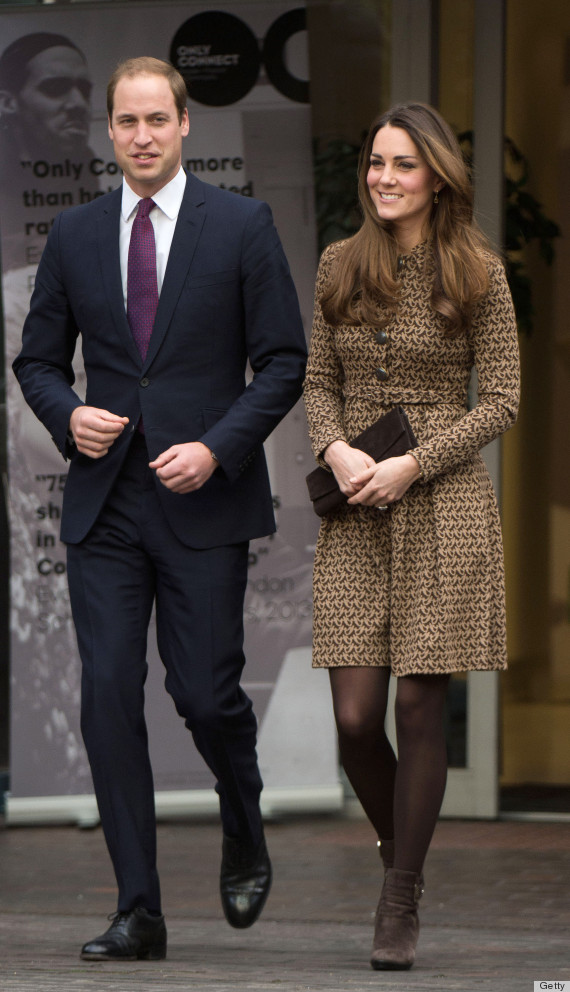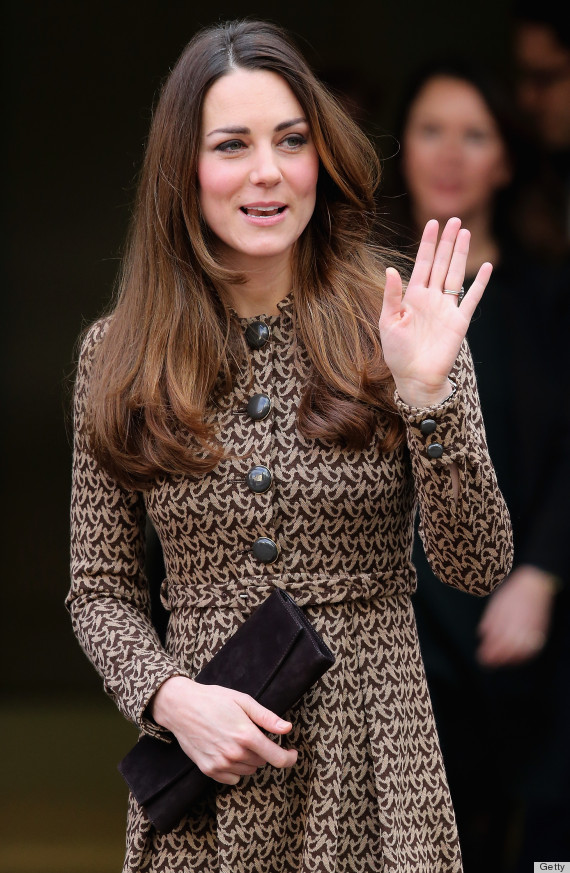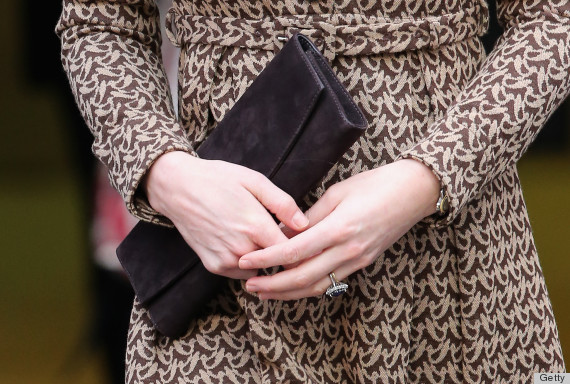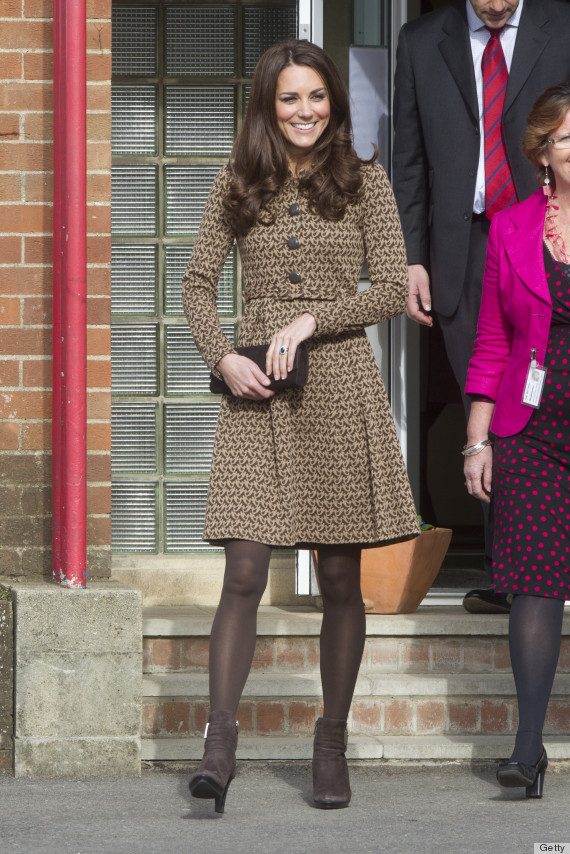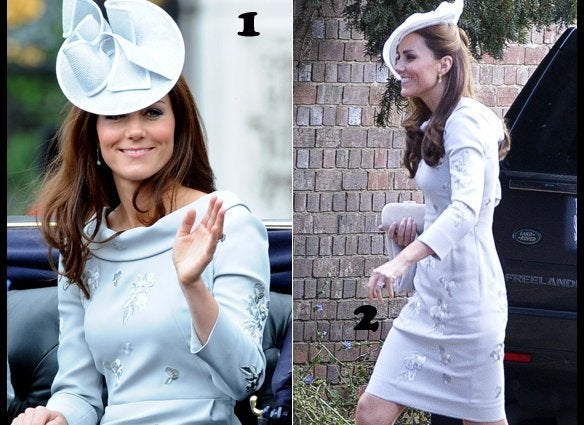 Kate Middleton's Fashion Repeats
Related