Remember how awkward Kate Middleton's official royal portrait is? Yeah, well one artist topped it to create the weirdest portrait of the duchess ever.
Spanish artist Kaya Mar dropped off his tribute to the expectant mother at St. Mary's Hospital's Lindo Wing on Friday -- the official campground of the Royal Baby Watchers. His painting features an incredible likeness of Kate and her famously slender leg (at least, we think that's what it is) protruding from under her robe. She feeds her already crowned newborn as a corgi sits nearby. Um, OK. And is that a halo we spy?
Take a look at Mar's masterpiece below. Do you think we're all losing our darn minds?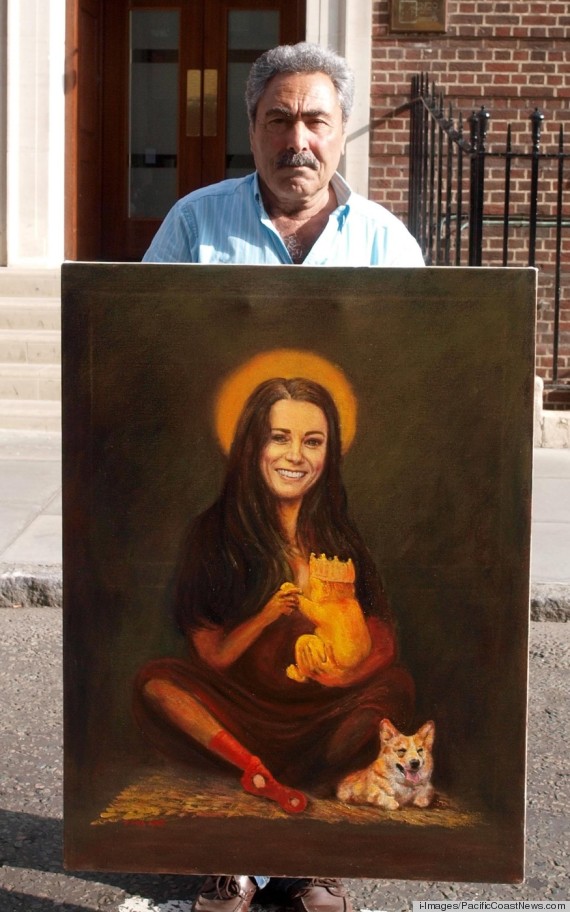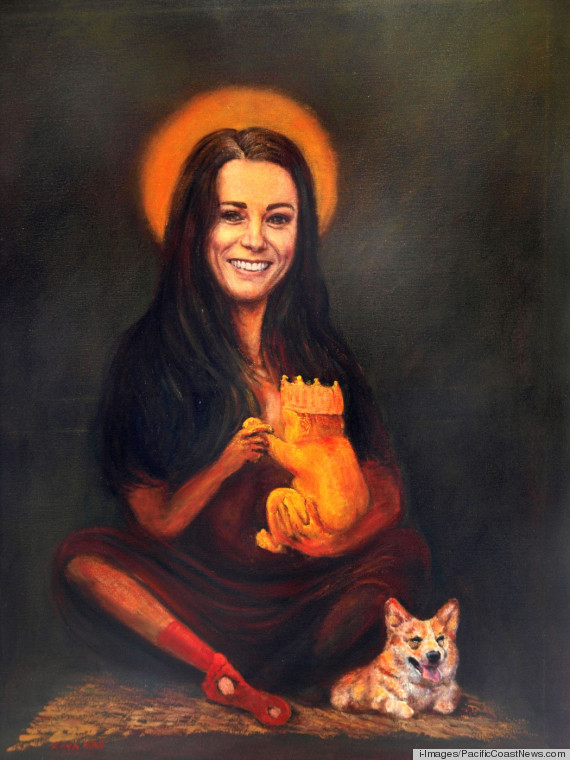 Luckily there are much better pictures of Kate in existence: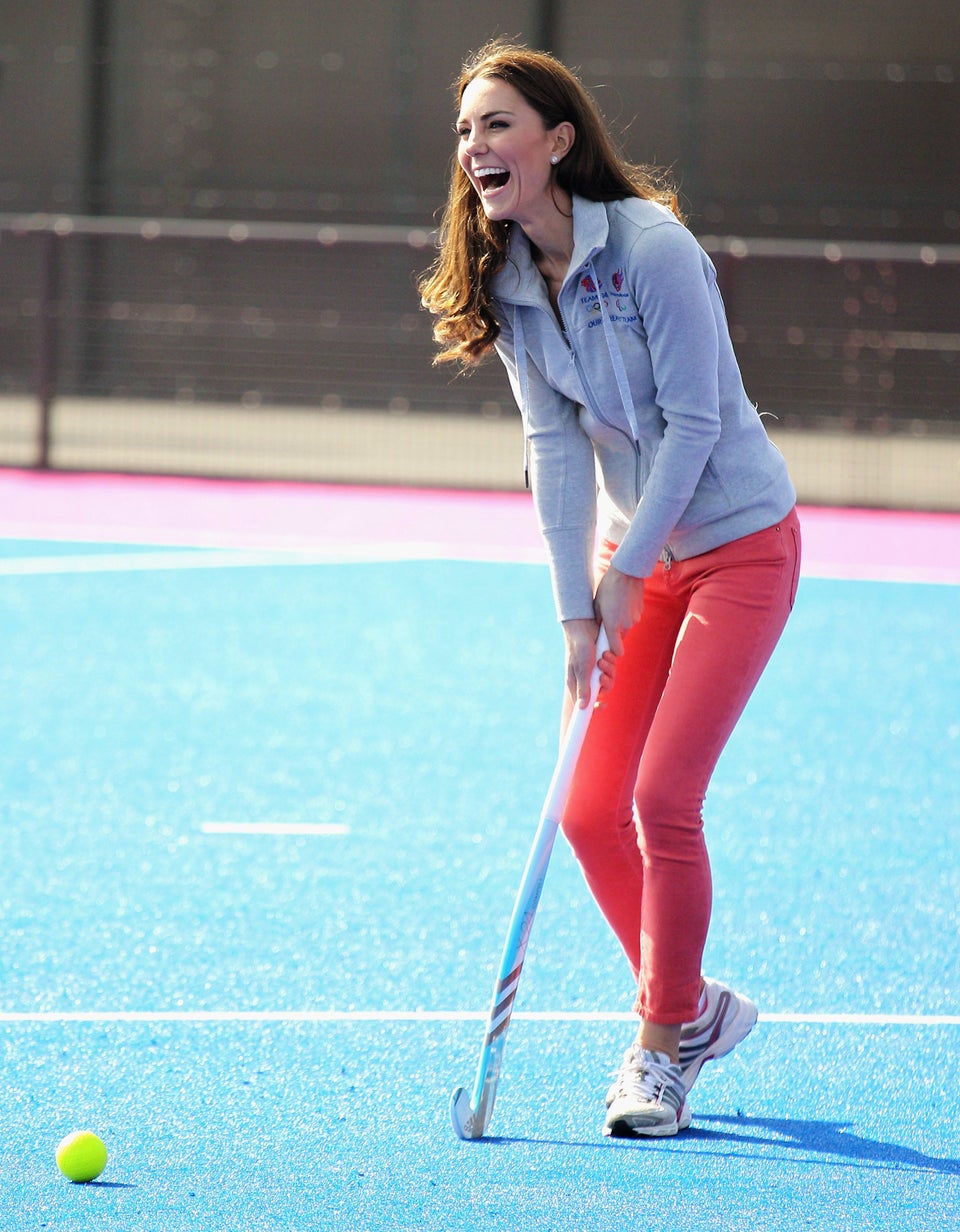 The 70 Best Pictures Of Kate Middleton The Duchess Of Cambridge