Today the Duchess of Cambridge embarked on an unannounced engagement, visiting with hockey players from "Team GB" (Great Britain's Olympic team) at Olympic Park in London.
Of course, she kept her coral skinnies (yes, coral pants!) on the whole time. Colored trousers! So on trend!
See the royal toss her hair, crack a smile, smack a ball and generally look like the happiest, most fresh-faced gal we've ever seen this side of a Neutrogena commercial.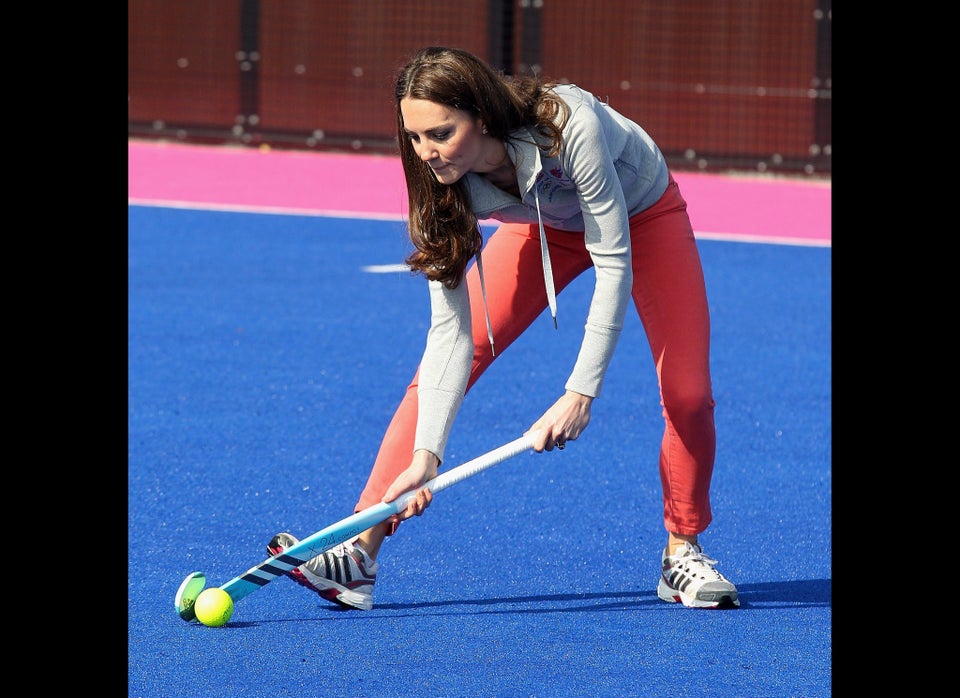 Kate Middleton plays field hockey with Team GB
Related