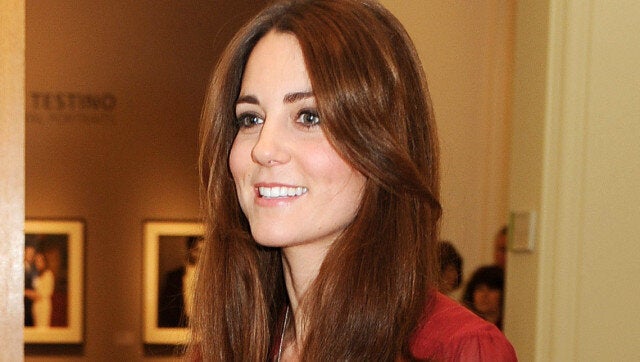 But let's back up. The portrait, first announced in November 2012, and due to go on show on Friday in London's National Portrait Gallery, was painted by the artist Paul Emsley and took several months using a technique of building thin layers of oil and glazes on canvas.
Kate and Wills viewed the portrait on Friday morning in a 10-minute private viewing, the Telegraph reports. The duchess, wearing a burgundy dress from Whistles, was impressed, saying, "It's just amazing, I thought it was brilliant." William also praised it, saying, "It's beautiful, it's absolutely beautiful."
"I don't have lots of things in the background. I do like large faces, I find them strong and contemporary," Emsley told the BBC. "I'm interested in the landscape of the face, the way in which light and shadow fall across the forms. That's really my subject matter."
In the portrait, Kate wears a green top that doesn't actually exist: Emsley "invented" it based on the different outfits the duchess wore to her portrait sittings. The earrings she's wearing in the portrait are a private wedding gift.
But already, not everyone is a fan of the painting: Robin Simon, editor of the British Art Journal, told the Daily Mail in, well, some pretty candid words: "Fortunately, the Duchess of Cambridge looks nothing like this in real life. I'm really sad to say this is a rotten portrait." David Lee, former editor of Art Review magazine, also slammed the portrait: "This is the most bland and predictable royal portrait in living memory."
Check out the portrait below... what do YOU think?
Scroll down for more photos.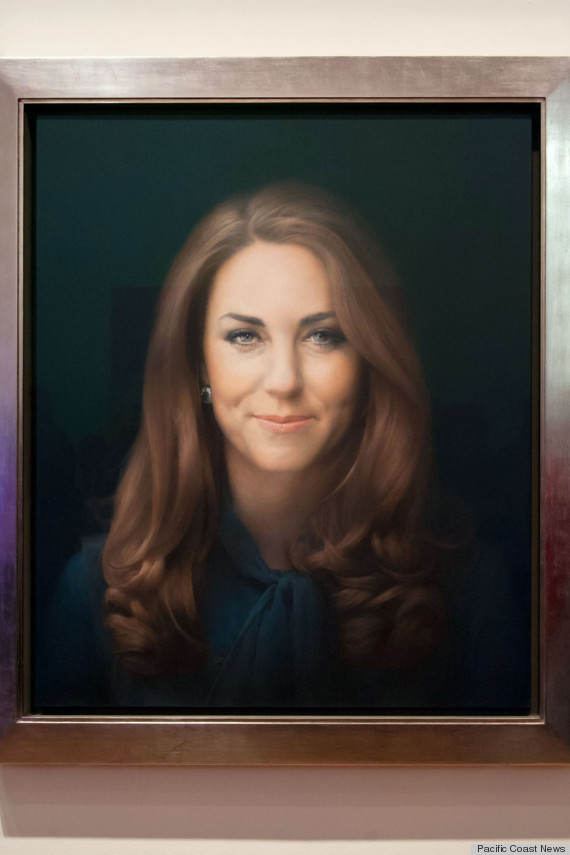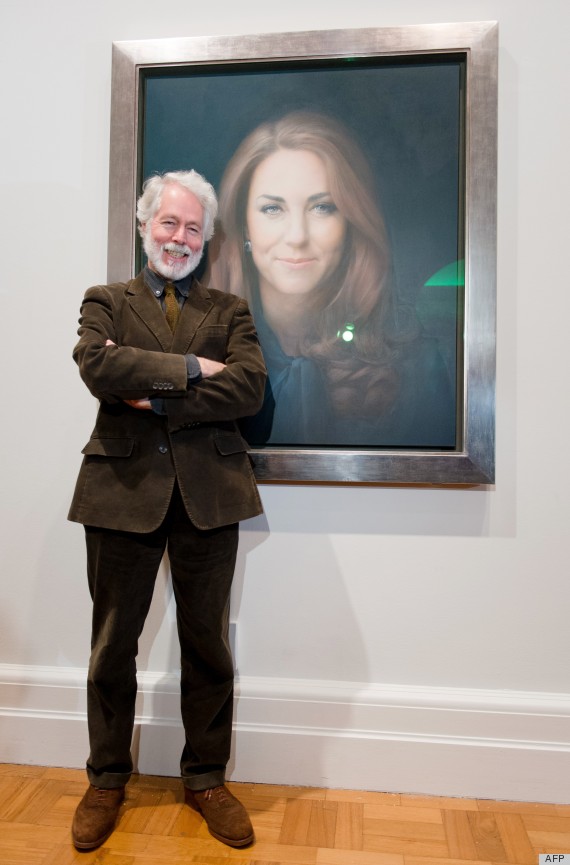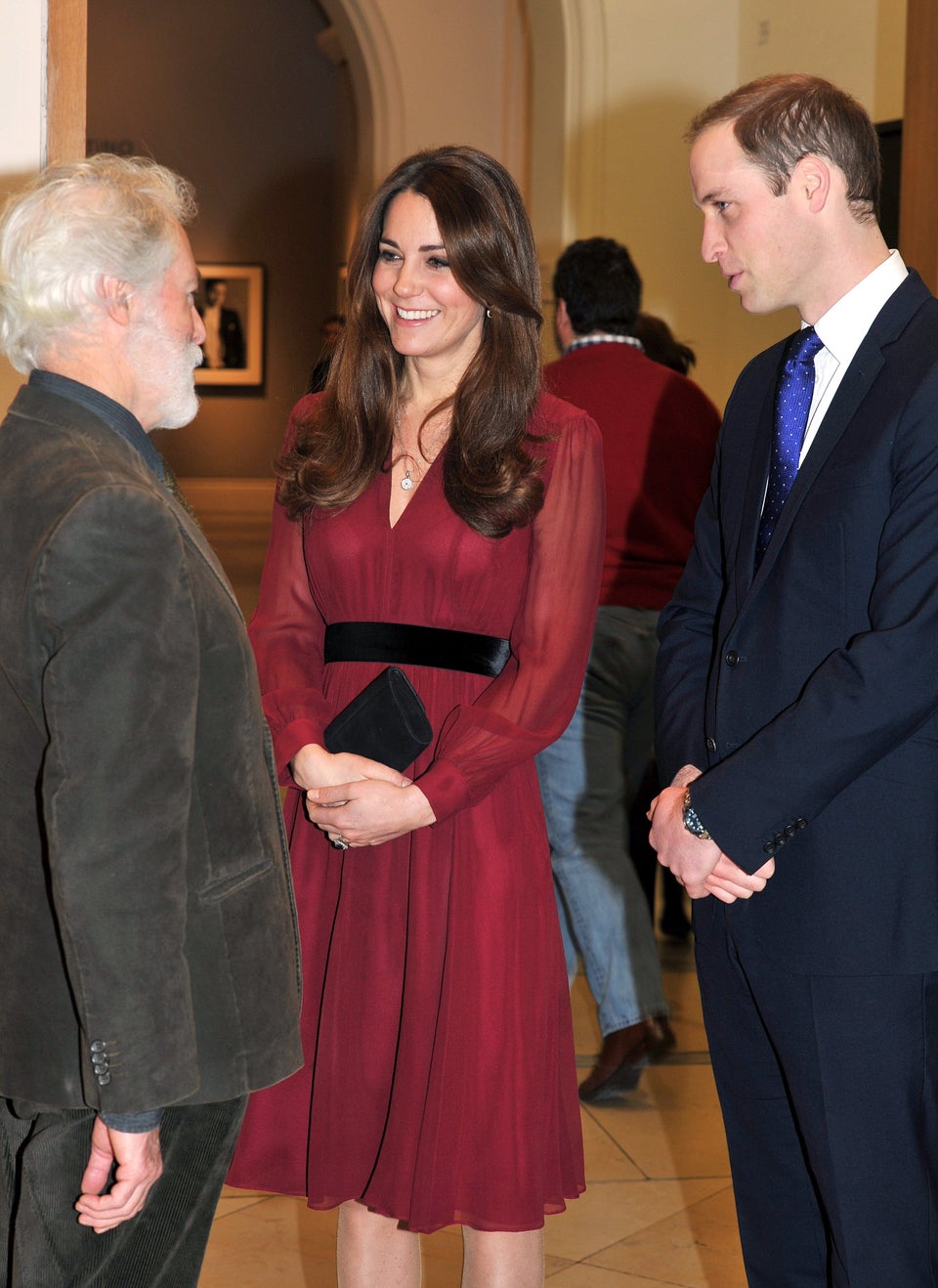 Kate Middleton Portrait Unveiled In London
Related