It's hard enough stepping out weeks after giving birth, but one day? Now that's something.
Due to royal tradition, Kate Middleton debuted her newborn son -- and post-baby body -- today (July 23), just one day after welcoming her first child with Prince William. The Duchess of Cambridge looked flawless in a polka-dotted dress by British designer Jenny Packham. The brand-new mom was all smiles as she and Wills introduced the Prince of Cambridge to the world, gushing that they "couldn't be happier."
"He's got a good pair of lungs on him, that's for sure. He's a big boy –- he's quite heavy," Prince William told reporters of his 8-pound-6-ounce baby boy while exiting St. Mary's hospital this evening in London. "He has got her [Kate's] looks, thankfully."
As for Middleton, the 31-year-old said this experience has been "very emotional," continuing, "It's a moment that any parent having just given birth will know what this feeling feels like."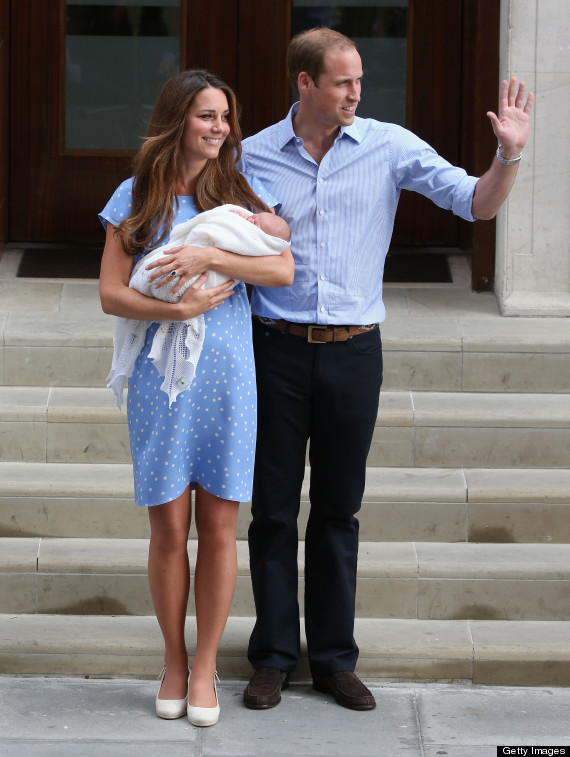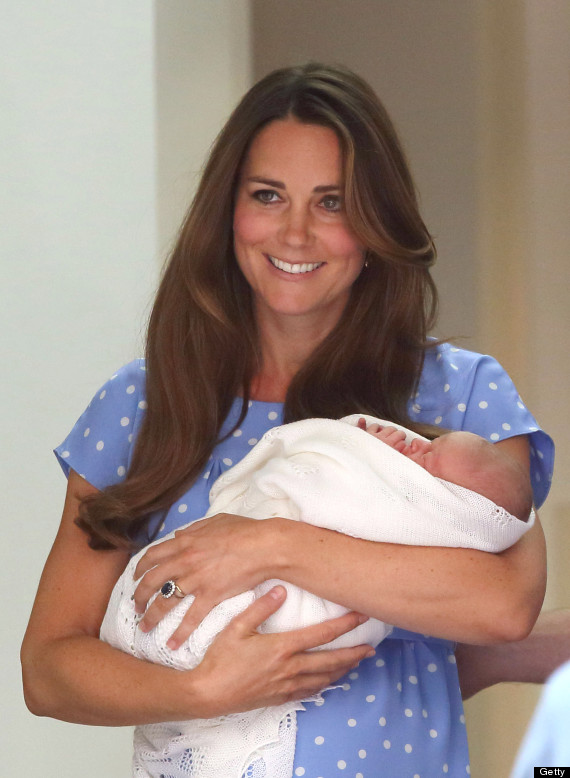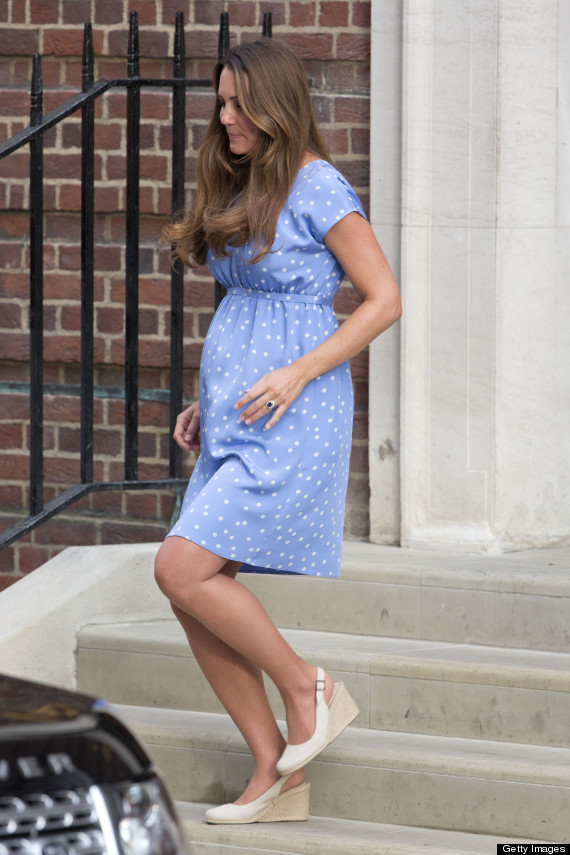 Before You Go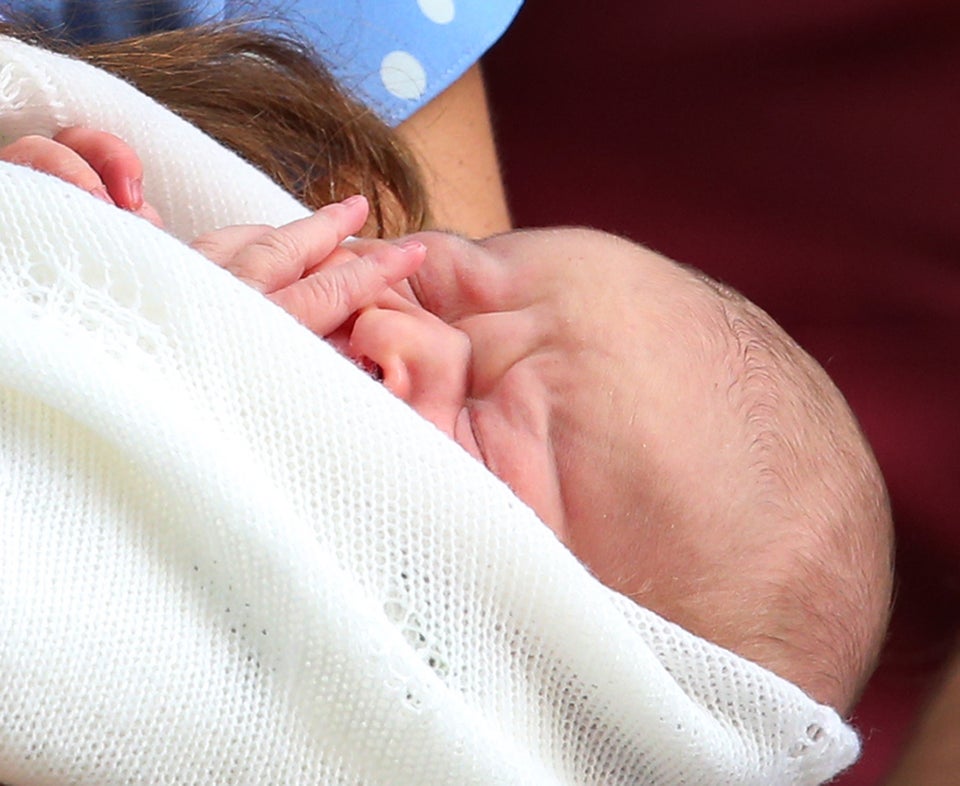 William and Kate announce their new son
Popular in the Community