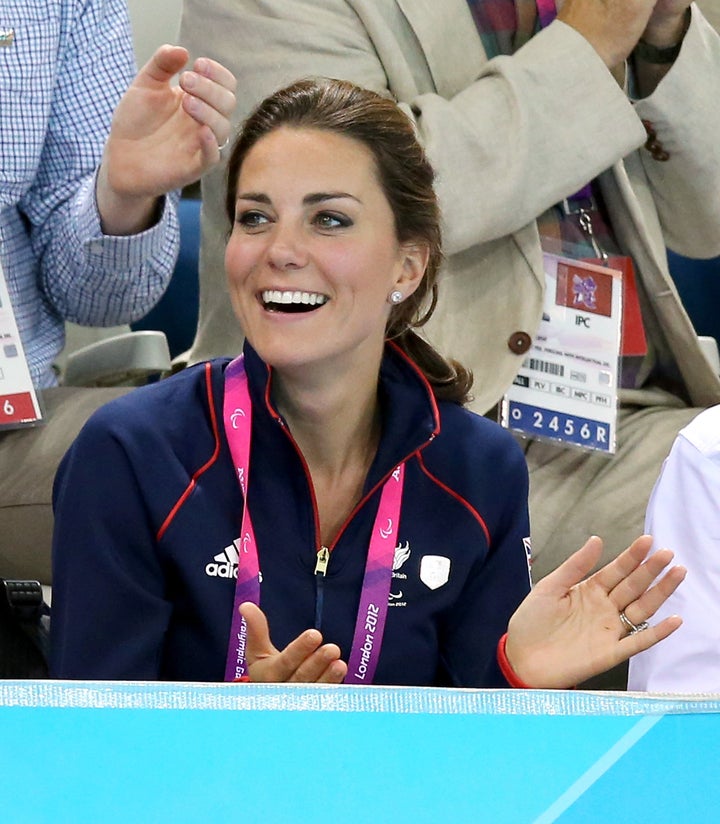 At least that's what Star Magazine reports in its September 17th issue, proclaiming that "palace sources" have revealed that Catherine is with child.
So, with a huge grain of salt, ready for Star's new airtight evidence? In June, the duchess alighted the stairs of Buckingham Palace wearing a lacy dress, and when she turned around, you could see that the sash on her dress might have been let out about an inch. In tabloid logic, this obviously means she's accommodating a baby bump. They also creepily claim to know when the baby was conceived: during a "passionate night together" in Wales just after the end of the Olympics.
You heard it here first: Kate's sash definitely didn't just look that way or get let out for other reasons, or tear and get mended, and the fact that it's three months later and the duchess has no visible bump doesn't mean anything. Nope. Pregnant.
See the (non)-evidence from Star below: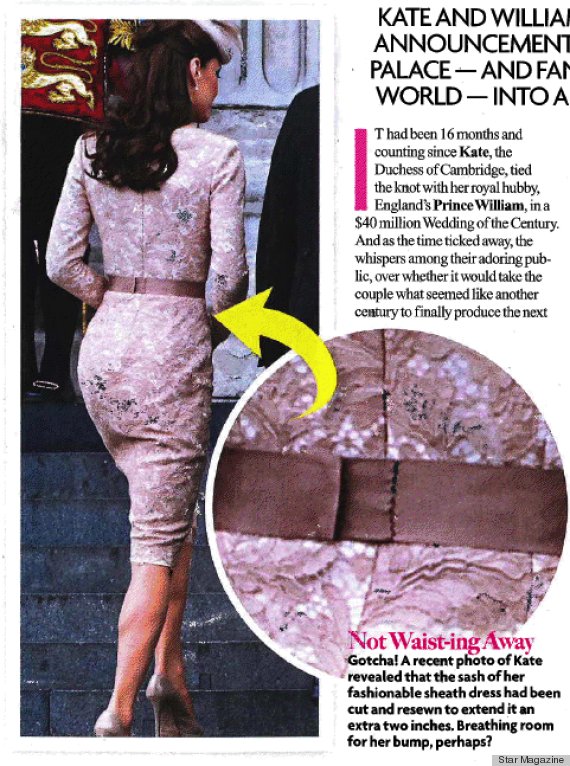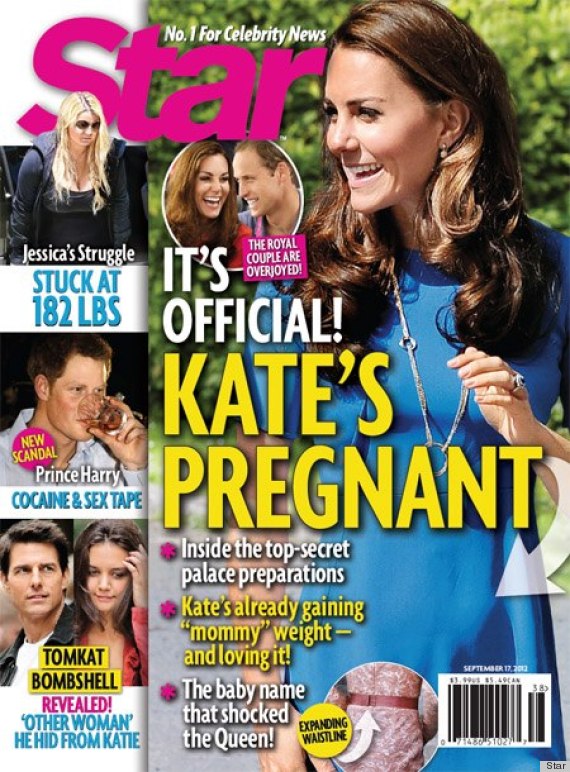 See the full shebang of Kate Middleton baby rumors: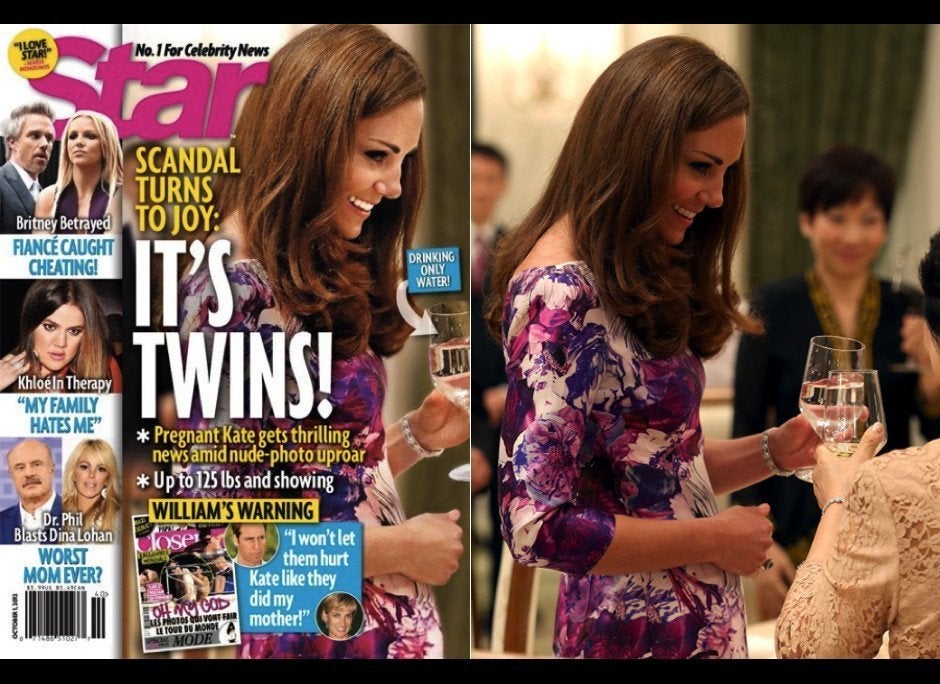 Kate Middleton Pregnancy Rumors