We didn't expect the paparazzi to play nice when Kate Middleton's pregnancy was announced on Monday, but we assumed that the mainstream media would adhere to certain standards of privacy when the duchess was admitted to the hospital with Hyperemesis Gravidarum, a severe form of morning sickness.
Just one day after Kate arrived at King Edward VII Hospital in London, two radio hosts from 2Day FM, a Sydney-based station, decided to play a little prank and ring up the hospital pretending to be Queen Elizabeth II and Prince Charles. And it actually worked -- their call went through a receptionist before they were transferred to the Duchess of Cambridge's nurse.
Host Mel Grieg pretended to be the Queen while Michael Christian played the part of the Prince of Wales and the barking "corgis." The conversation went a little something like this:
Fake Queen: "Kate my darling, are you there?"
Real Nurse: "Good morning ma'am, this is a nurse speaking. How may I help you?"
Fake Queen: "Hello, I'm just after my granddaughter Kate, I wanted to see how her little tummy bug is going."
The nurse proceeded to divulge medical details to the "Queen" before telling her the best time for her and "Charles" to visit. "I would suggest that any time after nine o'clock would be suitable, because the doctor will be in in the morning, and will just be getting her freshened up in the morning. I would think any time after nine," Kate's nurse said. We couldn't make this stuff up.
Obviously, the hospital isn't too thrilled with the two-minute mix up. "This call was transferred through to a ward and a short conversation was held with one of the nursing staff," a spokesman told The Telegraph. "King Edward VII's Hospital deeply regrets this incident." John Lofthouse, the hospital's chief executive, also said that the hospital would be "reviewing [their] telephone protocols."
It's clear that the couple won't have a normal amount of privacy during the next several months (or ever, for that matter), but do you think they have a right to basic sanctuary when it comes to medical matters and the like? Or are practical jokes like the one played out by 2Day FM fair game for royals already in the public eye?
Tell us what you think in the comments section.
See more examples of the media's fascination with Kate Middleton!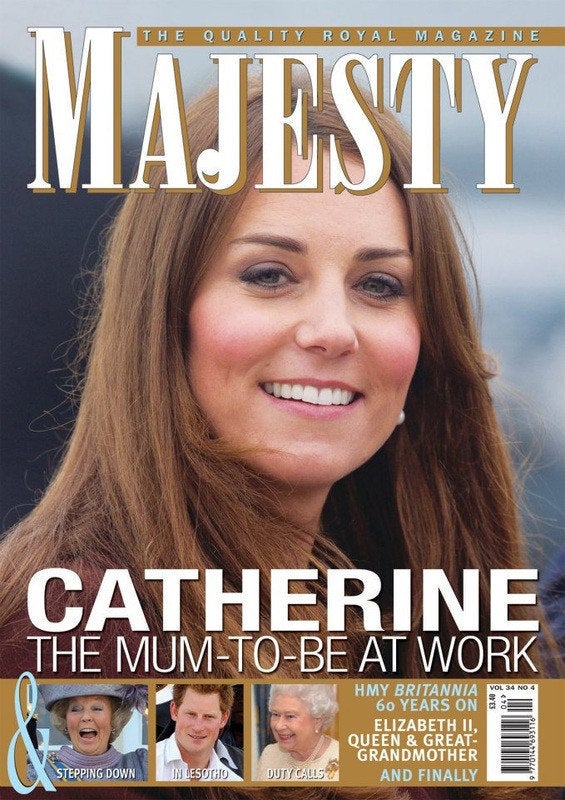 Kate Middleton's Magazine Covers
Related