It's almost 2013, and at this point, we're tempted to sniff off all Kate Middleton pregnant rumors. But this one's a little different.
"They're planning to make an announcement in December. William and Kate are focused on starting a family," Hay spilled to the pub. The mag says that the news corroborates Kate's recent "weight gain" -- one a few people picked up on in these recent photos.
"It seems very traditional, but of course they'll be happy with boys or two girls, they don't want more," Hay also said. "They've discussed it endlessly and don't want to be older parents."
Since Hay has a track record of cashing out Kate gossip to the media, would Catherine really still be close enough in touch with her that she'd tell Hay if she were pregnant?
Well, either way: Kate, if this isn't true, you know whom to call for a nice talking-to.
See all of the rest of the times people thought Catherine was duchess-ing for two: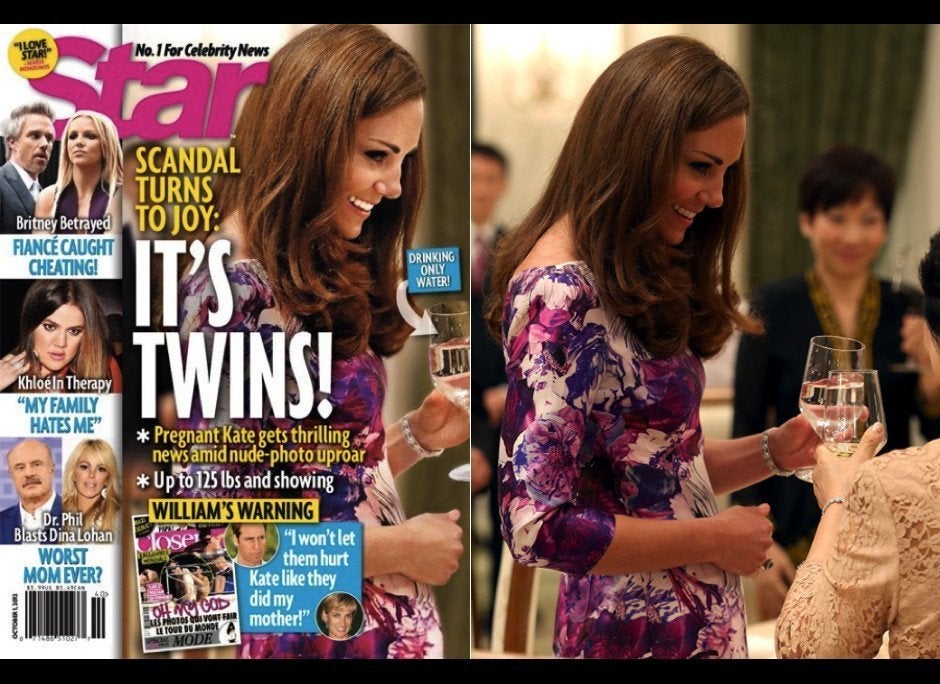 Kate Middleton Pregnancy Rumors
Related