We were firing up our yawn machines for the latest round of Kate Middleton pregnant rumors when this one caught our eye -- and it might be the most legit one we've seen yet.
So? Well, we've got more evidence. Lo and behold, we noticed that the duchess appeared at a second event, the British Gala Reception at Eden Hall, on Thursday in a lovely printed Erdem dress holding what appeared to be just water in a wine glass again. Of course, Catherine could have simply not been in the mood for an alcoholic beverage, but we've seen her at multiple fancy parties in the past drinking AND toasting with wine and champagne, so we know drinking at these events is de rigeur for her.
Could it be??? Check out photos below.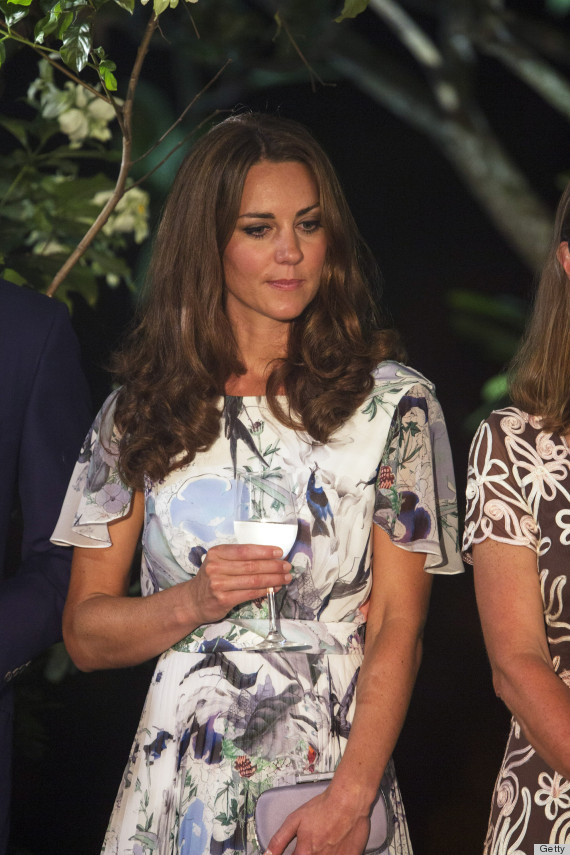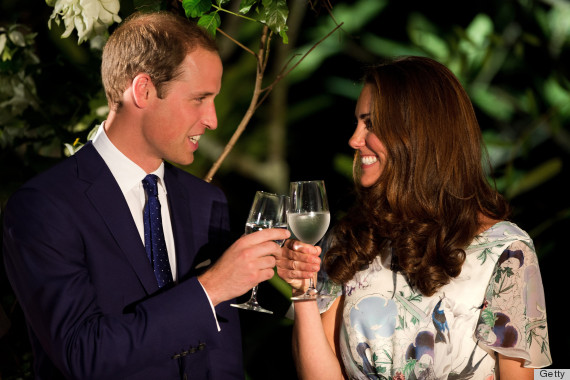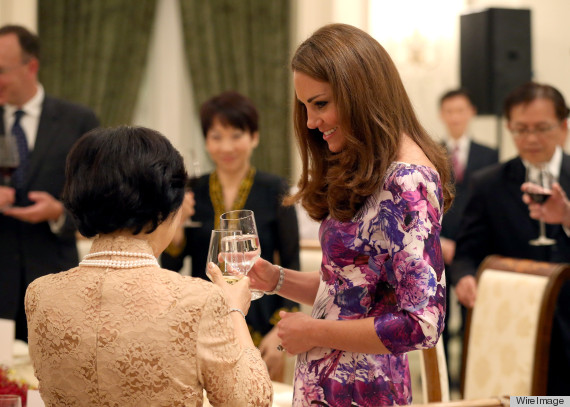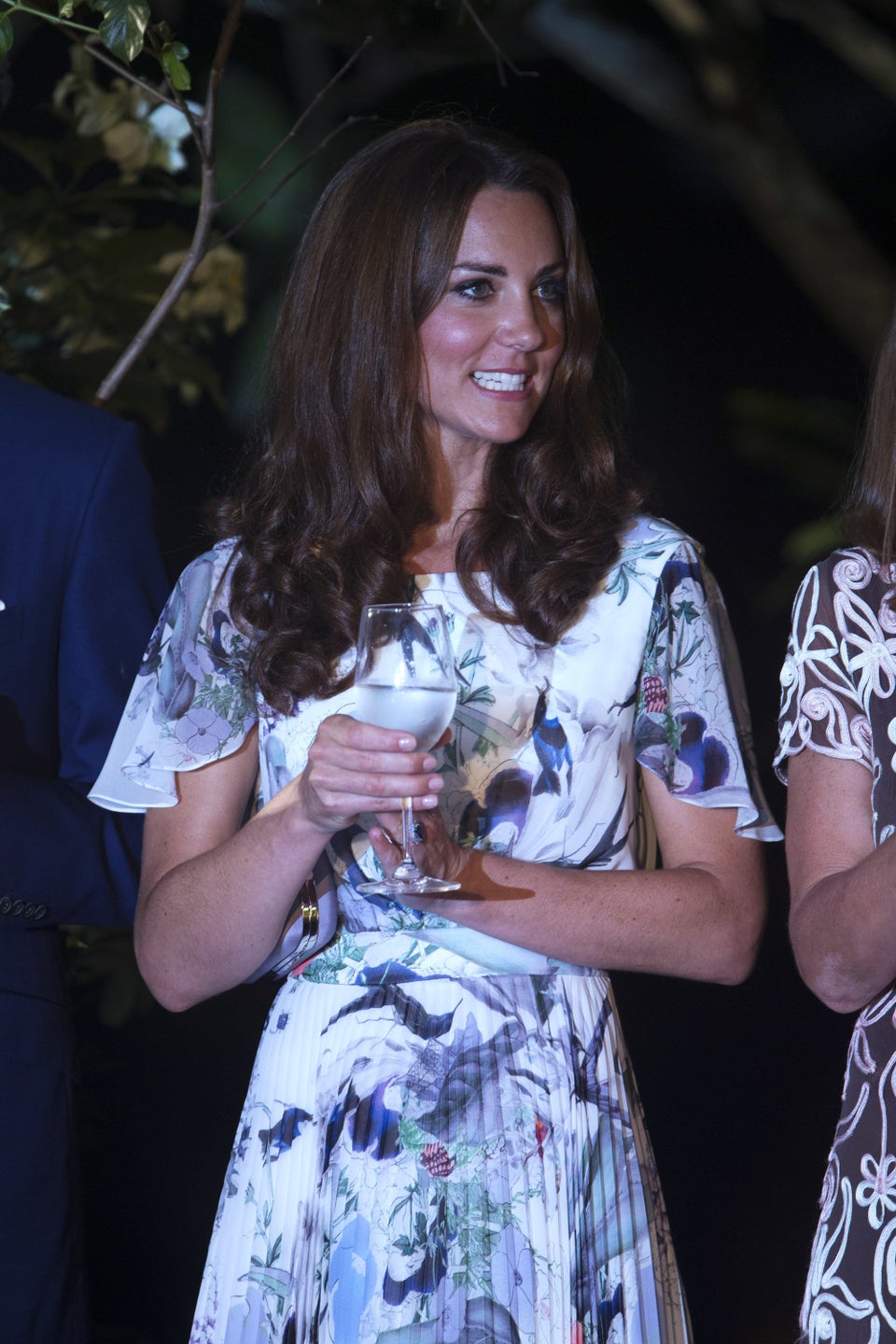 The Duke And Duchess Of Cambridge Diamond Jubilee Tour - Day 2
Related