One day after appearing at the Trooping of the Colour festivities June 13, the royal family stepped out to watch as William and Harry took part in a charity polo match at Tetbury in Gloucestershire, England. The Queen was in attendance, as was the Prince of Wales. But of course, all eyes were on the Duchess of Cambridge and her son, Prince George.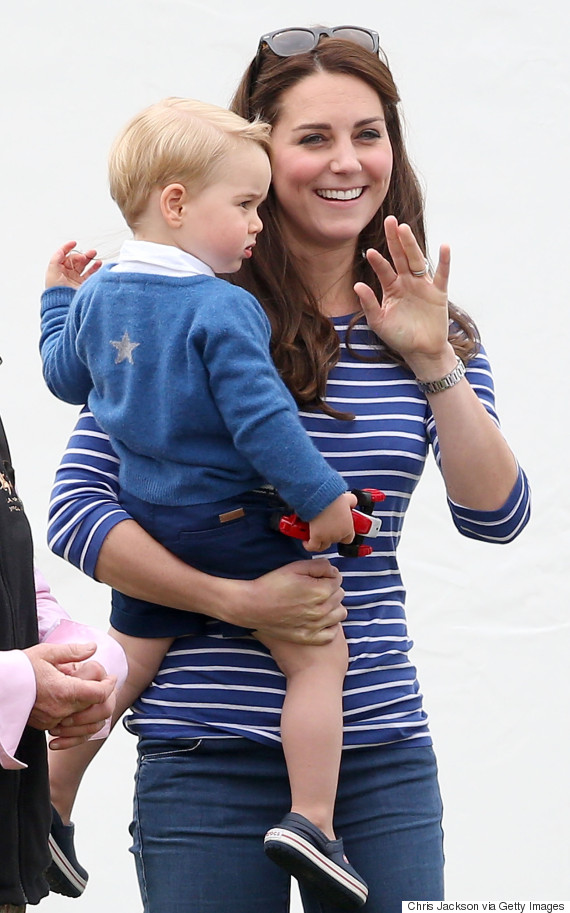 The mother-son duo wore matching navy and white outfits that were fitting for a summer outing. Duchess Kate chose a navy-and-white striped top and slim-fitting jeans, while her dapper 21-month-old boy wore a navy cardigan, shorts and -- gasp! -- Crocs. The rubber footwear, beloved by kids and Mario Batali, has made its way into the regal wardrobe. Every parent understands the necessity of Crocs: they're easy to put on and take off, they can be hosed down and they're inexpensive. That said, they're not what we expected to see the heir to the British throne wearing. Ahh, the royals: they're just like us!
Despite being the center of attention, the duchess looked like any other mom chasing after her tow-headed tot. Still no sign of Princess Charlotte, but we'll keep hoping.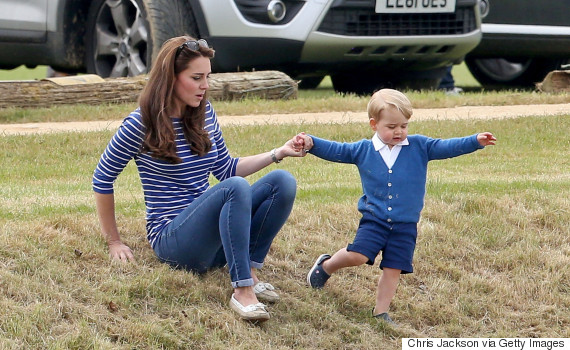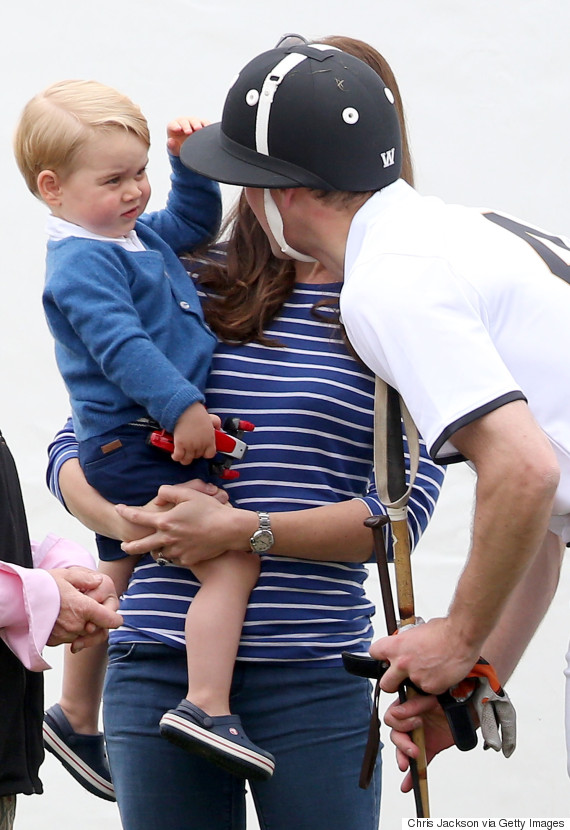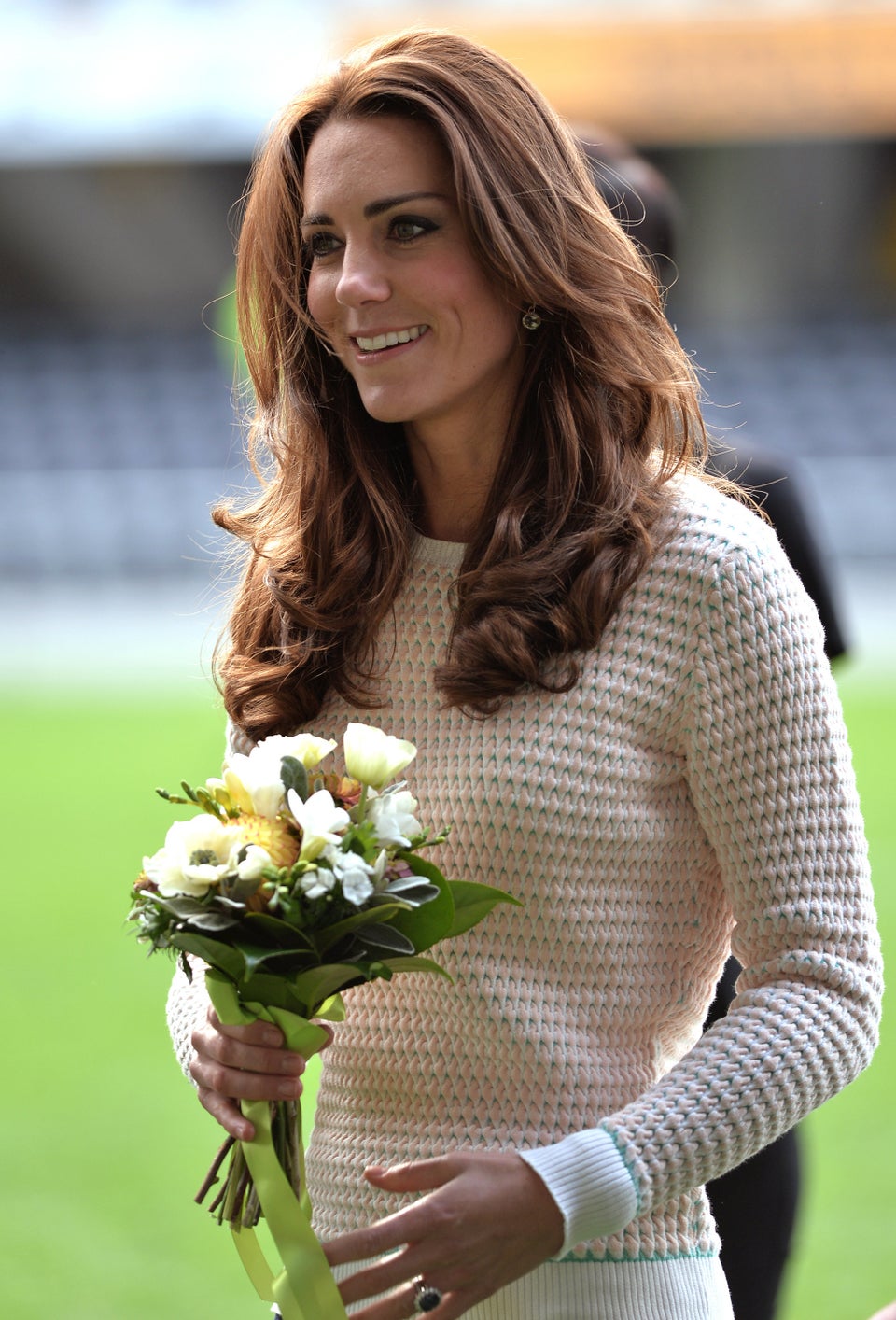 Kate Middleton's Most Stylish Looks