The University of St. Andrews sweethearts pledged their devotion to each other in front of 1,900 guests ― a mix of friends and family, world leaders, fellow royals and society's elite ― after many years of dating and a proposal in Kenya.
An estimated 2 billion people tuned in from all over the world for the 11 a.m. local time ceremony, while another million fans lined the streets leading to Westminster Abbey. Well-wishers gathered at watch parties around the globe, waiting for an eager first glimpse of Kate's wedding dress. After all, fans of the British royal family hadn't been this excited since Princess Diana and Prince Charles' nuptials in 1981.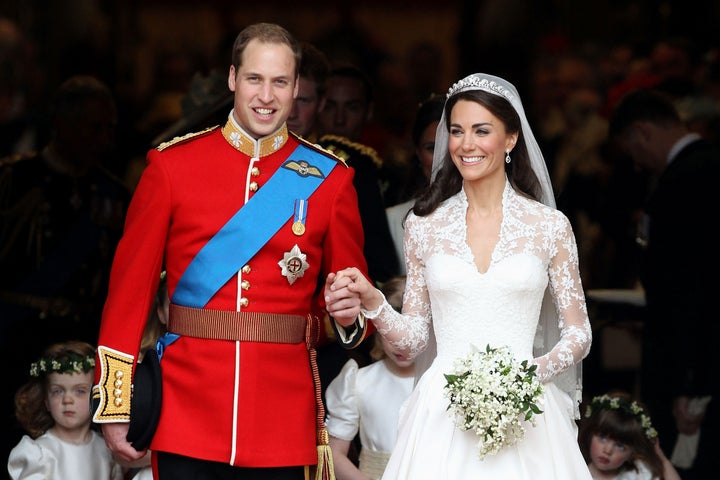 And, after months of anticipation, the wedding day went as planned with plenty of pomp and circumstance. The traditionally stuffy monarchy suddenly felt fresh and young again, as the couple exchanged smiles and William reportedly even cracked a joke before the ceremony.
Scroll below to relive some of the most exciting moments from the 2011 ceremony and celebration that you might have forgotten ― or simply missed:
1. Kate Middleton channeled the late Grace Kelly of Monaco
The Duchess of Cambridge's dress was one of the best-kept secrets of the day. Kate seemingly channeled the late Grace Kelly of Monaco's 1956 wedding gown in a gorgeous creation by English designer Sarah Burton of Alexander McQueen. The duchess's dress, veil, hair and makeup (which she reportedly did herself) altered wedding trends for years to come, and successfully ushered in the era of the long-sleeved wedding look.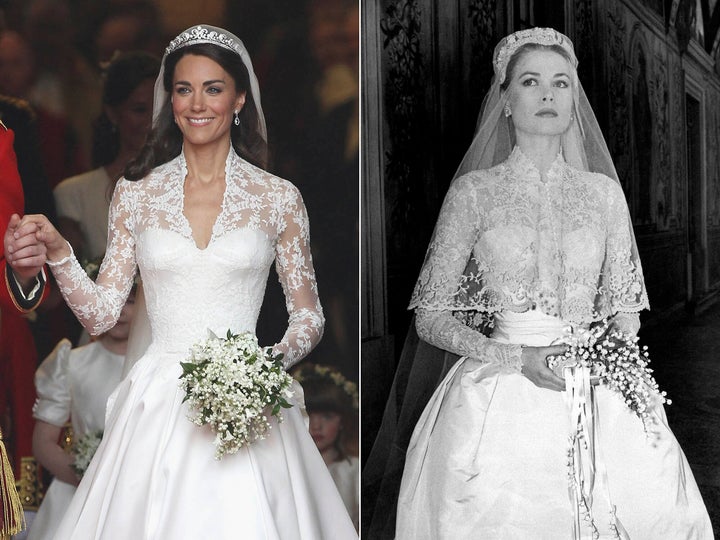 2. Pippa Middleton became a global sensation overnight
While much of the tabloid coverage prior to the wedding focused on Kate's "commoner" status and her parents' party supply company, there wasn't much of a global focus on her sister, Pippa Middleton, until the actual wedding day. After the press focused on Pippa's sleek maid of honor dress and, of course, her famous backside, she unexpectedly shot to stardom overnight. The now-37-year-old later wrote in her first book that it's "startling to achieve global recognition ... on account of your sister, your brother-in-law and your bottom."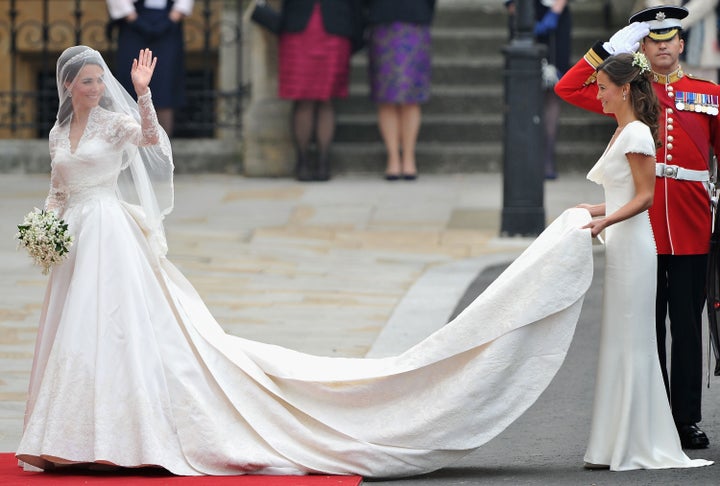 3. Princesses Eugenie and Beatrice's fascinators created a major stir
While people had their eyes on what celebrity guests like Victoria and David Beckham and Elton John were wearing, the two royal sisters made headlines for their unique Philip Treacy headware. Their fascinators became a source of fascination the world over and remain two of the most memorable looks from the wedding day.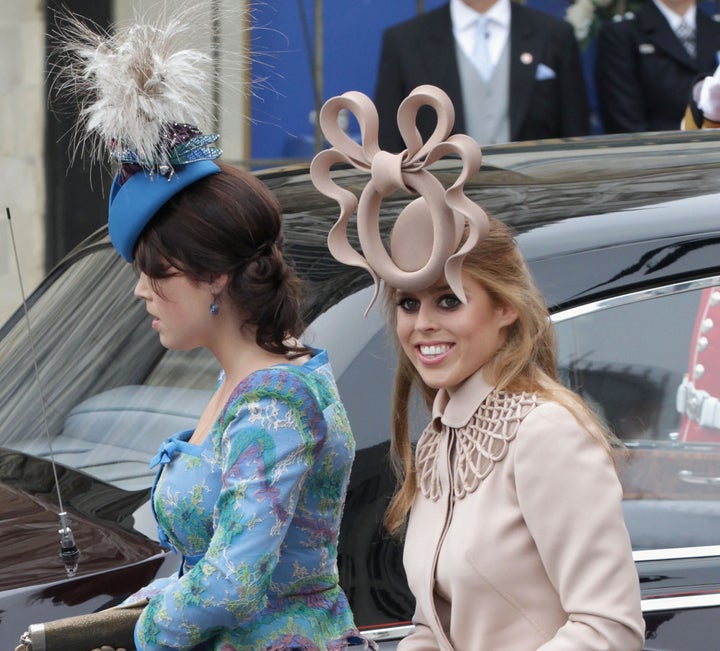 4. Actual trees lined the inside of Westminster Abbey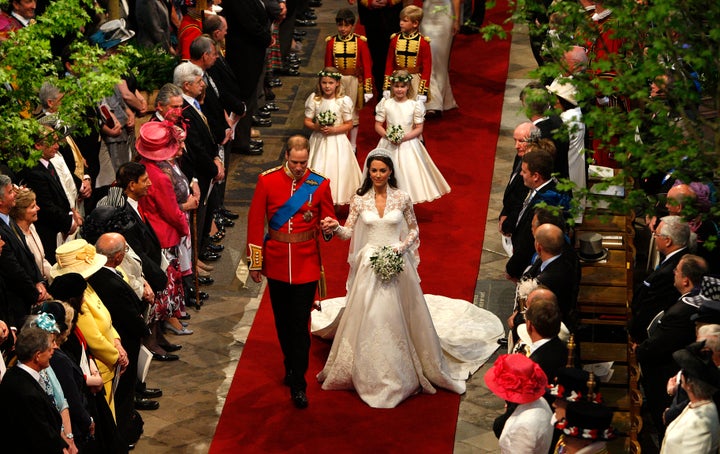 5. William told Kate 'you look beautiful' at the altar
After Kate and her father, Michael Middleton, walked down the aisle, they joined Princes Harry and William, who were waiting for them at the altar. William turned to Kate and appeared to say "you look beautiful," as the two smiled at each other. The sweet moment, of course captured by cameras, also shows Harry smiling and looking at his sister-in-law.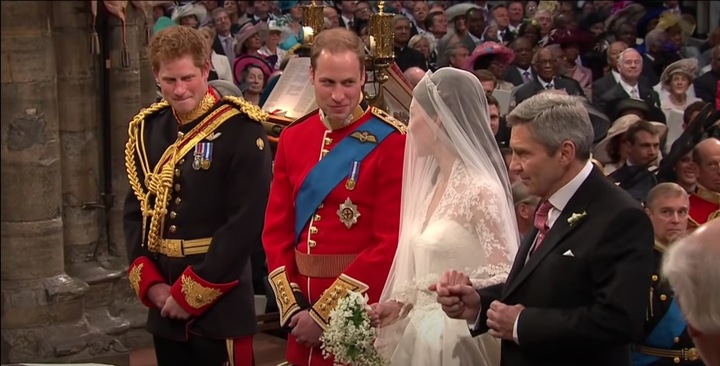 6. Prince William didn't ring in his nuptials with a ring
While there was a bit of a struggle when William went to put on Kate Middleton's wedding band, made of the traditional Welsh gold, he didn't get a band himself. A palace aid at the time reportedly attributed William's decision to forgo a ring as a "personal preference."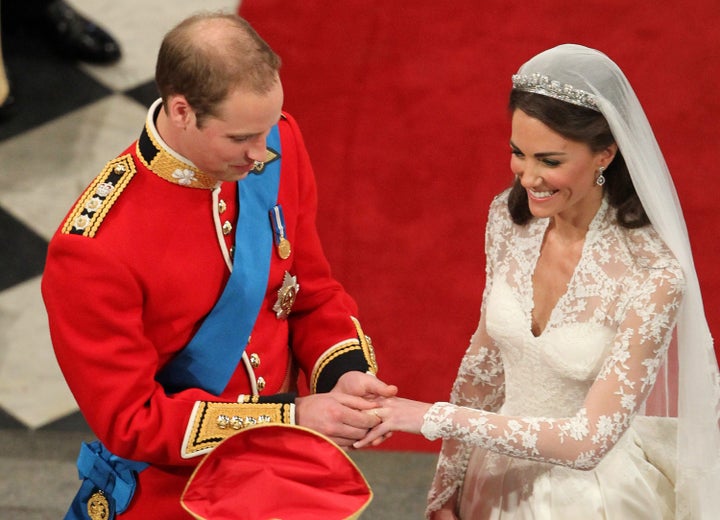 7. And there was really only one private moment in the entire day
William and Kate got the rare chance to step away from the cameras, adoring crowds and wedding guests right after their ceremony, when they signed the register at the chapel of St. Edward the Confessor in front of only a handful of people, Town & Country reported. Martin Castledine, the Dean's Verger at Westminster Abbey, was there and told the magazine it was an "informal, family moment."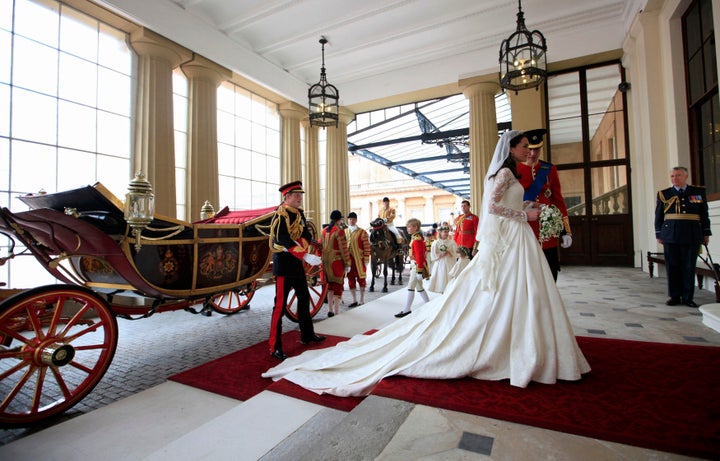 8. The public wanted 'one more kiss' and they got it
The newly titled Duke and Duchess of Cambridge stepped onto the balcony of Buckingham Palace and kissed in front of the frenzied crowd. When well-wishers began to chant "one more kiss," William and Kate happily obliged.
9. And one little bridesmaid stole the show
From the balcony of Buckingham Palace, little Grace van Cutsem, a 3-year-old bridesmaid, made a priceless face and put her hands over her ears due to the noise from the crowds and the Royal Air Force planes flying overhead.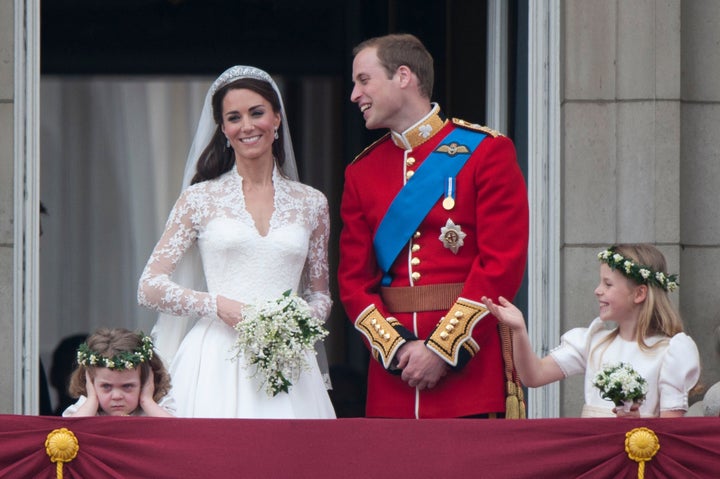 10. The newlyweds' car had a very festive license plate
Royals, they're (sort of) just like us! After a Buckingham Palace reception, the Duke and Duchess of Cambridge hopped into Prince Charles' 1969 Aston Martin Volante to make their way to Clarence House for late-night festivities. The car was decked out with balloons, ribbons and a "JU5T WED" license plate.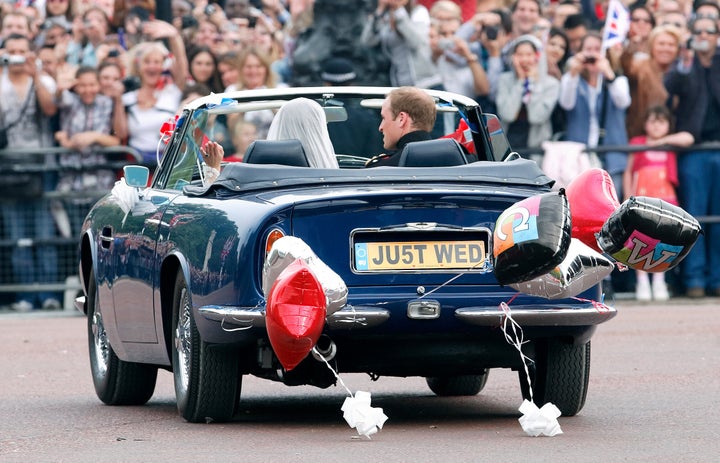 11. Kate stunned in her second wedding day look
While much attention is paid to Kate's gorgeous wedding dress ― and rightfully so ― her second look from Sarah Burton turned heads at the reception festivities. William later changed into a tux.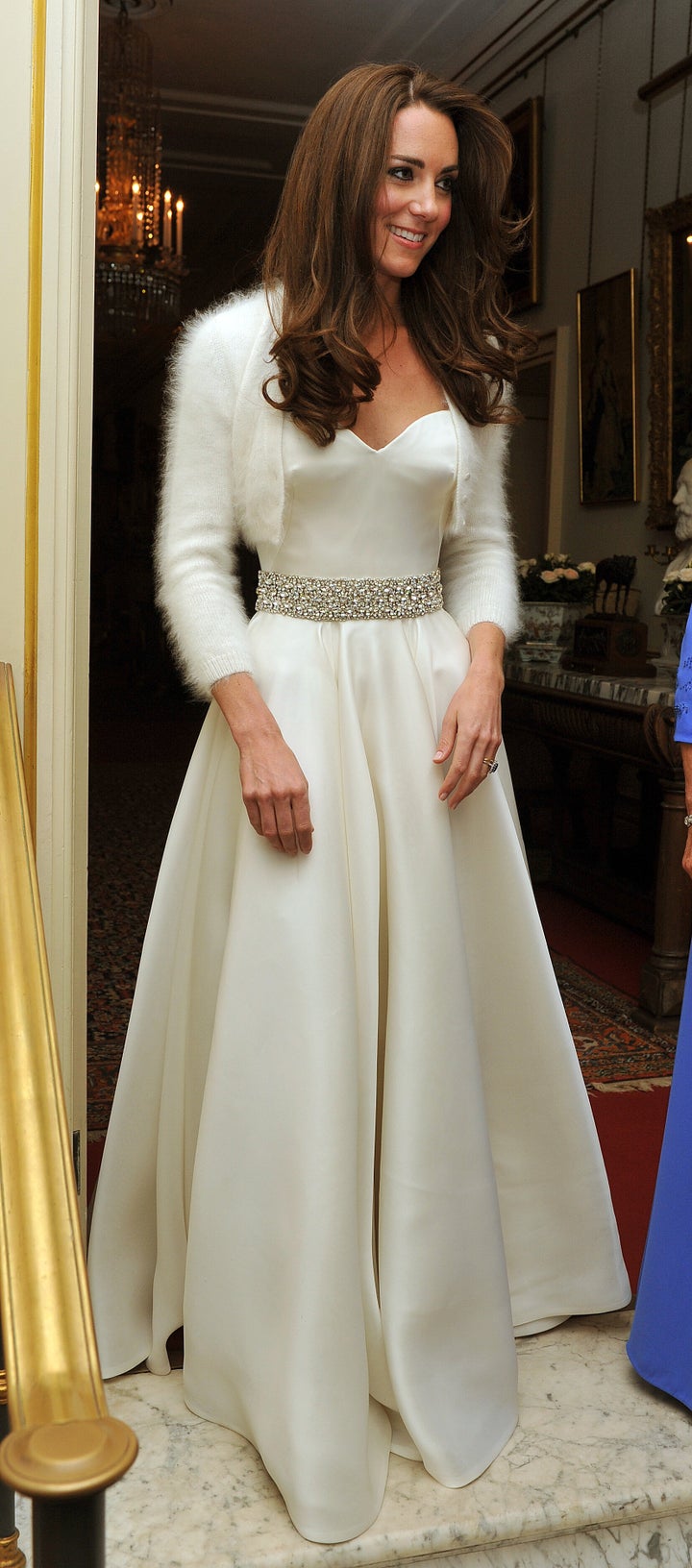 12. And Ellie Goulding performed at the reception
The singer, who was once linked to Prince Harry, reportedly performed "Your Song" for William and Kate's first dance and also sang hits like "Starry Eyed" at the reception.
For a full recap of Kate and William's wedding ceremony, check out the video below:
Support HuffPost
A No-B.S. Guide To Life
Popular in the Community