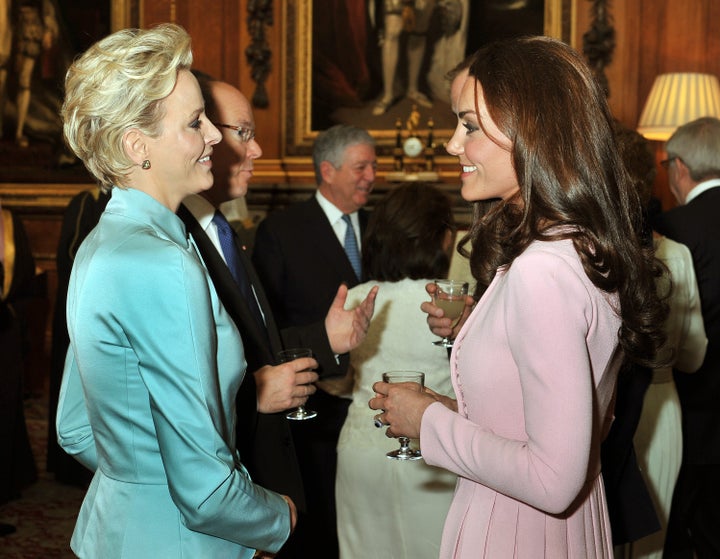 We love a good royal get-together, when all the world's monarchs (and there are more than you'd think) throw on their best crowns and gather together for some awesome photo opps.
We usually have to wait for a royal wedding for such moments. But thanks to Queen Elizabeth II's Diamond Jubilee, the British royal family are partying it up with their international peers at today's Sovereign Monarchs Jubilee Lunch in Kensington.
Who flew in to England to fete Queen Elizabeth II's sixtieth year on the throne? Almost everyone. Queen Anne Marie and King Constantine of Greece, King Albert and Queen Paola of Belgium and the super adorable Empress Michiko and Emperor Akihito of Japan made the trip, as did royals from Denmark, Luxembourg, Norway and Jordan (Queen Rania!).
A few guests are a bit more notorious. King Mswati III of Swaziland and King Hamad al-Khalifa of Bahrain, as well as royalty from Kuwait, Qatar and Saudi Arabia, made the list, stirring up some controversy over their countries' human rights abuses.
But for those in attendance at Windsor Castle this afternoon seemed to be having a fine time. Catherine and Princess Charlene, both clad in springy pastels (Kate's by Emilia Wickstead), chatted with drinks in hand; and Prince William and Prince Harry enjoyed a few laughs nearby.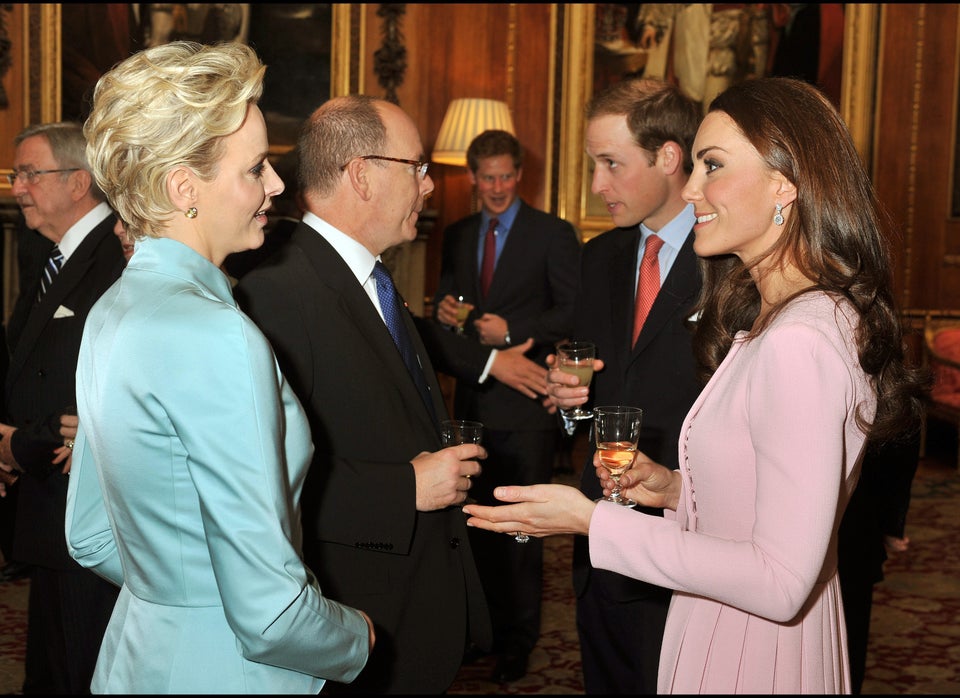 Sovereign's Jubilee Lunch