Catherine, Duchess of Cambridge looked absolutely spectacular at a reception in Victoria, British Columbia, Monday night, wearing a bold red Preen gown with matching shoes and a diamond maple leaf brooch.
The former Kate Middleton regularly makes the best-dressed lists, but there are many reasons to love this look in particular:
1. It's Preen, an unexpected label she has not worn a million times.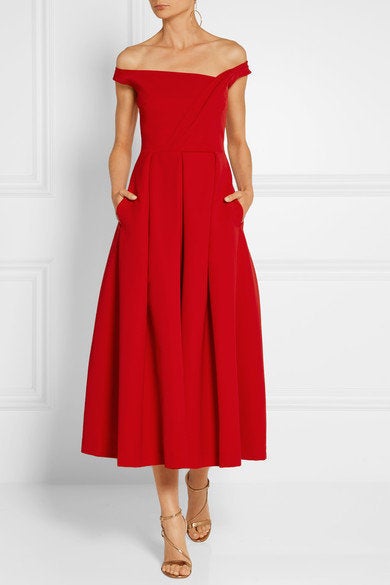 5. While the dress was brand new, Kate still managed to get a repeat in there. She wore the queen mother's maple leaf pin a few times during the couple's previous trip to Canada in 2011.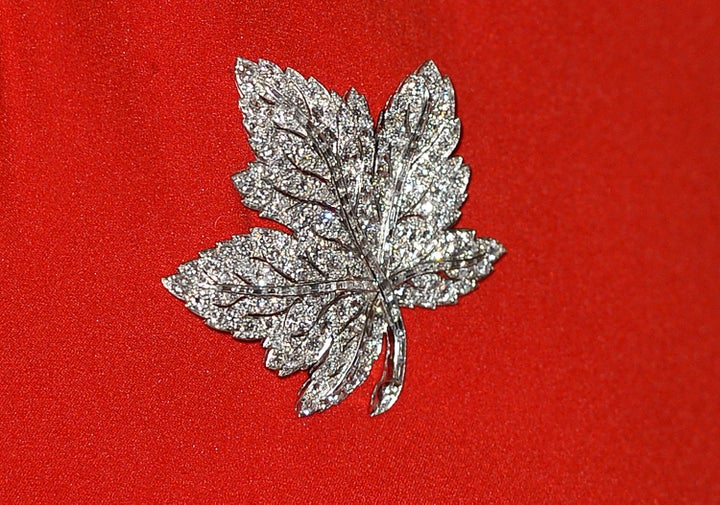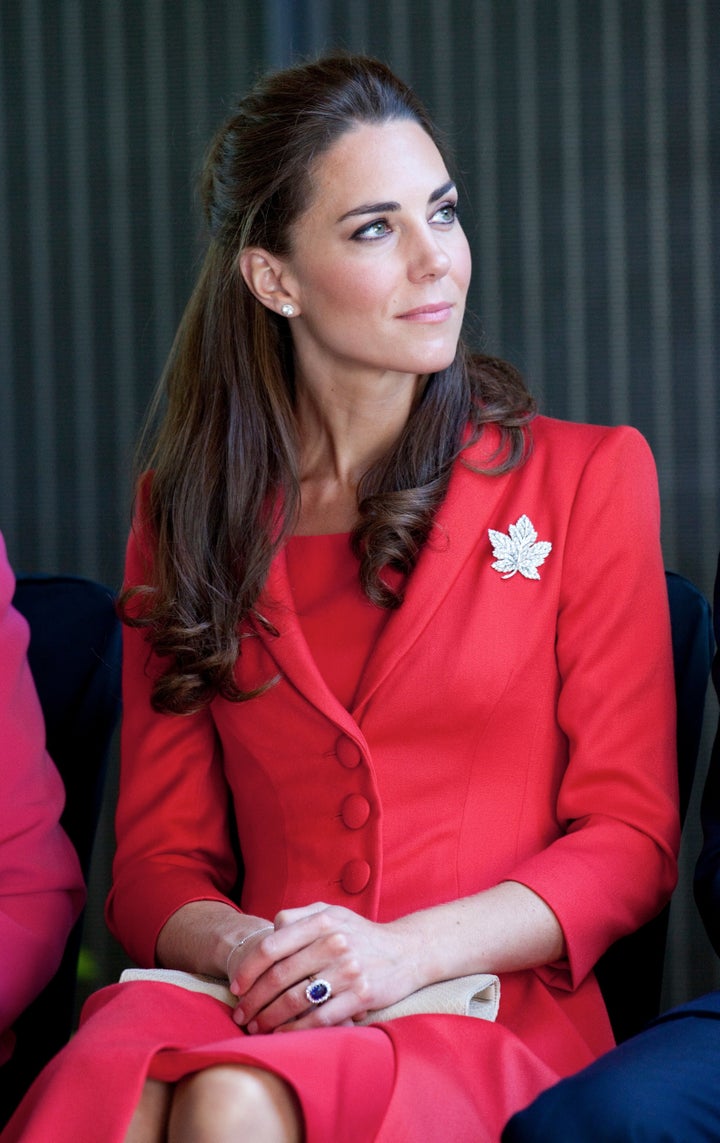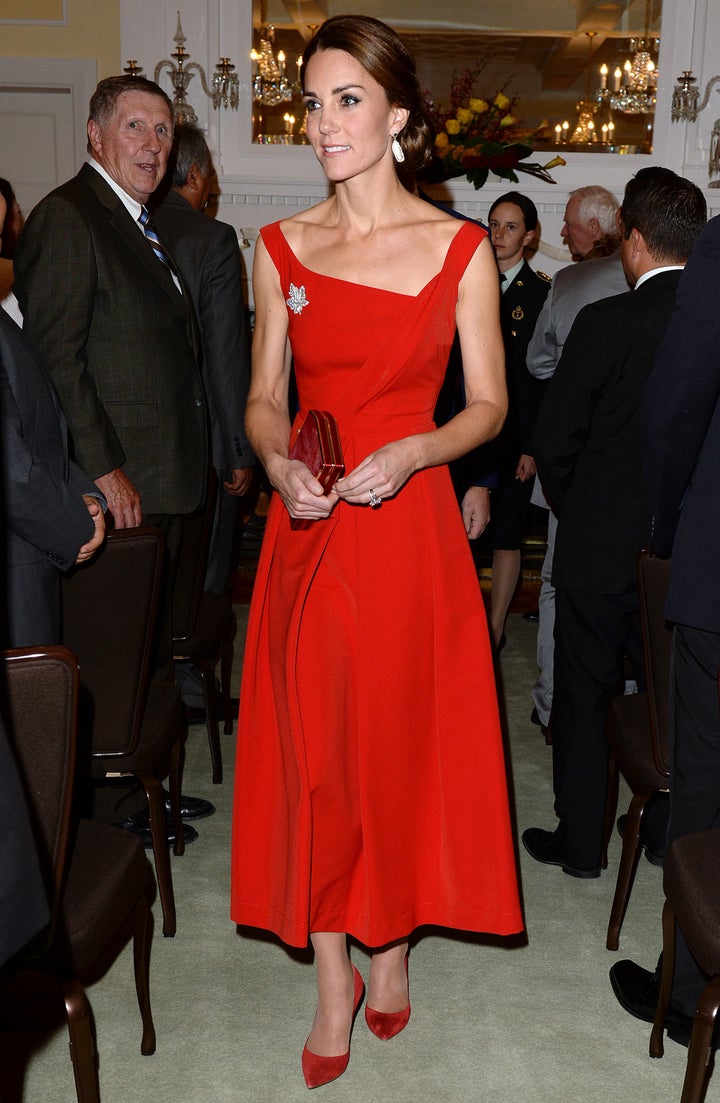 7. The dress appears to have been worn by one of our favorite underrated style stars, Emmy Rossum, right around the same time.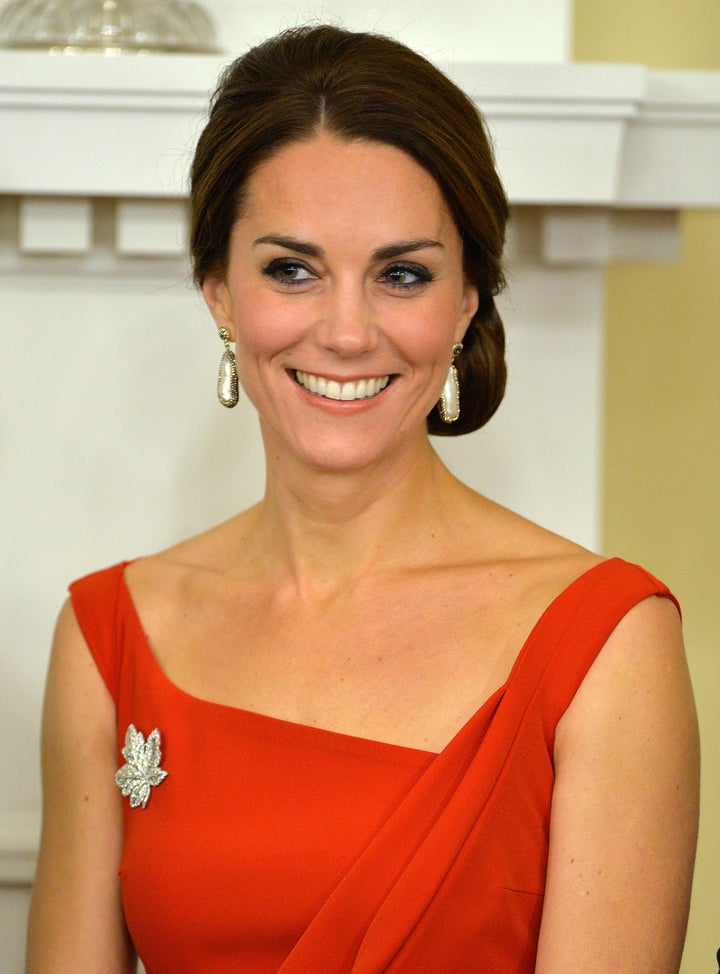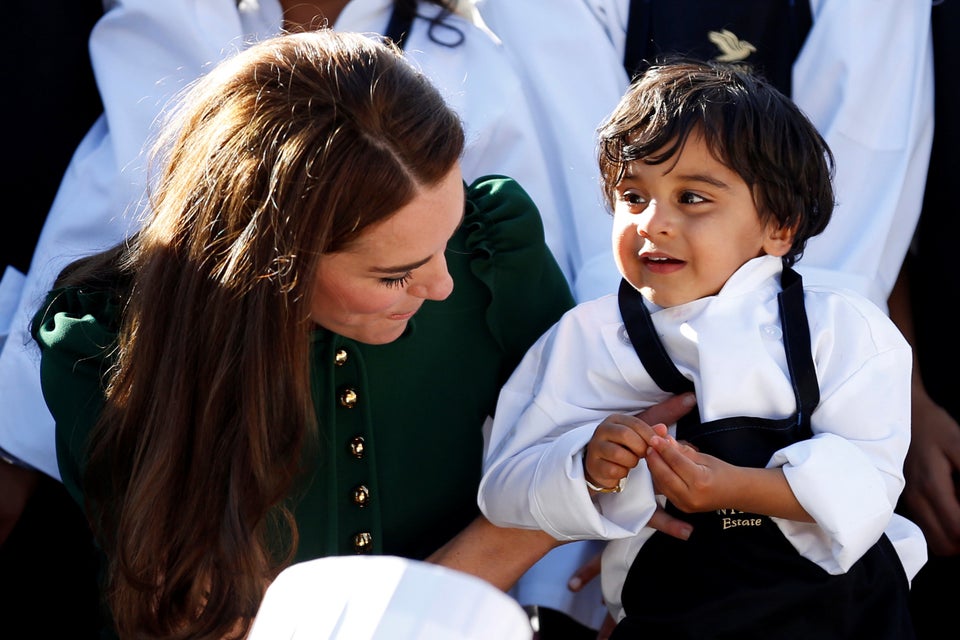 Royal Tour Of Canada 2016