The former Kate Middleton attended a production of "42nd Street" in London Tuesday wearing a $1,195 beaded red Marchesa Notte gown in the exact same shade as the red carpet she walked. We mean exact.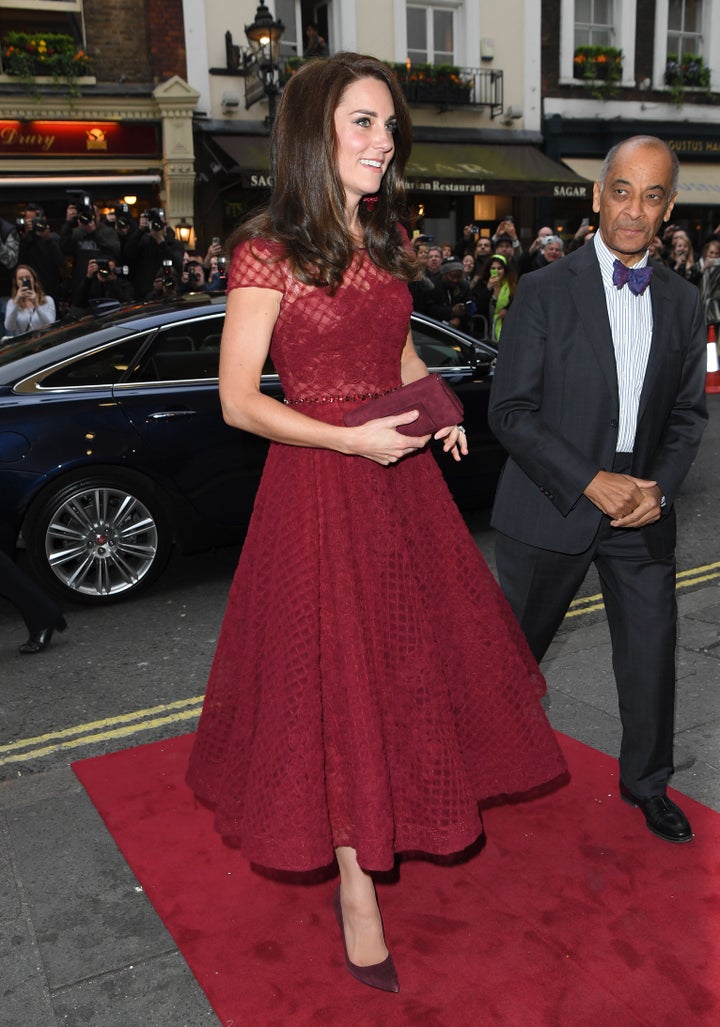 Kate's clutch, shoes and earrings were all the same rich red hue, and she looked lovely in the whole ensemble.
But we didn't notice any of that, because we were too busy marveling at how perfectly her cap-sleeved dress blends in to the carpet. If not for the slight show of ankle, we might be unsure where Kate ends and the floor begins.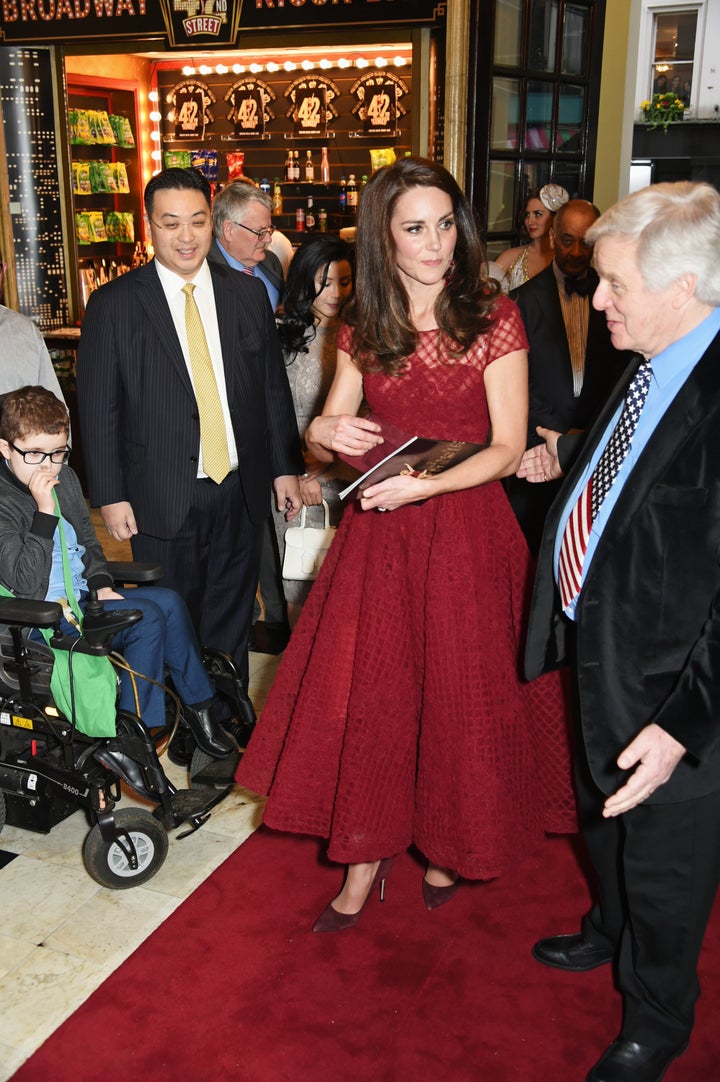 Red on the red carpet can be tricky, and we're guessing Kate had no idea what the carpet would look like before she got out of her car ― but we're going to go ahead and pretend that she did anyway.
This look is red ― err, rad.