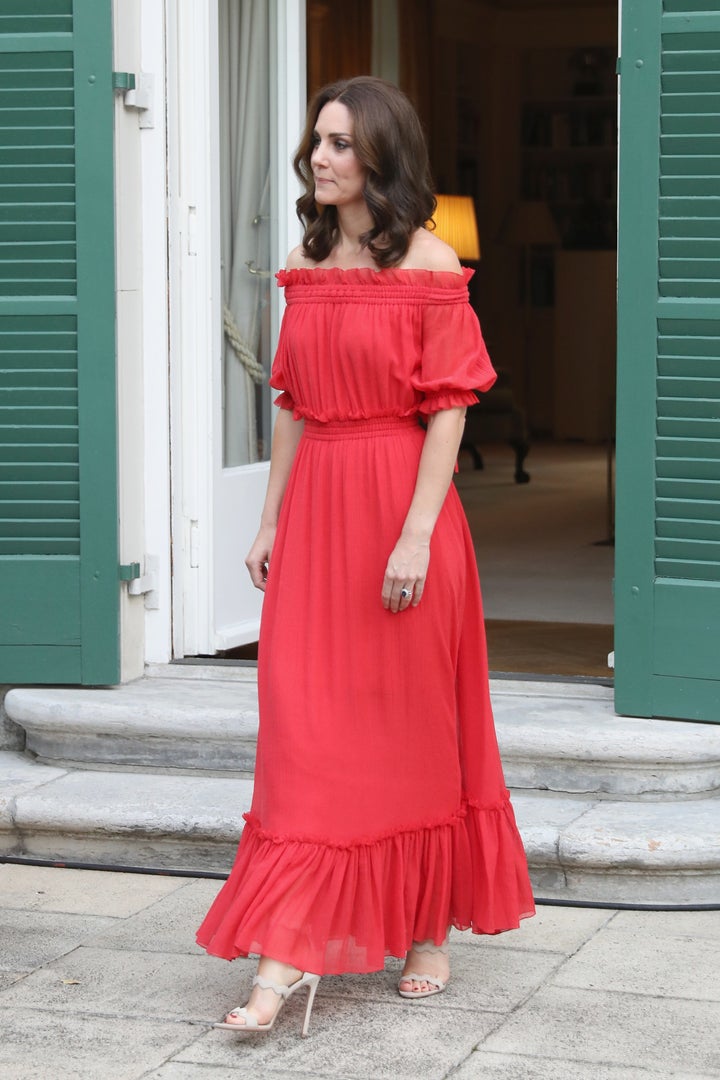 The former Kate Middleton attended a garden party in honor of the queen's birthday with Prince William in Berlin on Wednesday, looking stylish in an off-the-shoulder red Alexander McQueen dress.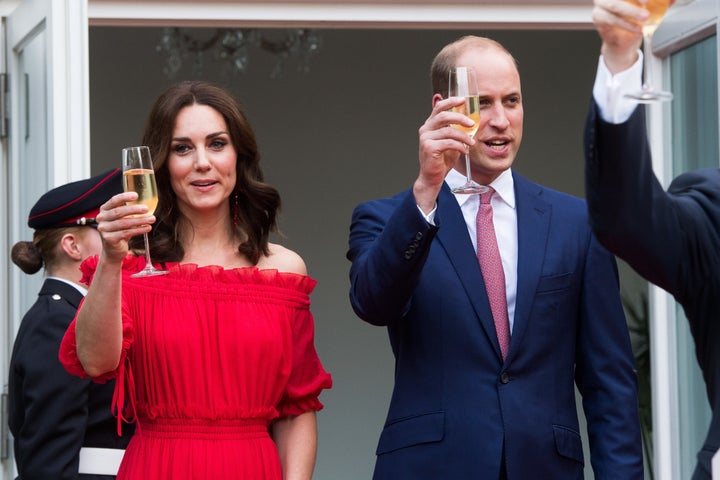 She paired the look with the nude version of the fun Prada heels she wore recently in London, her shorter haircut beautifully coiffed.
Is it just us or is the duchess getting edgier everyday?