The Duchess of Cambridge hasn't hesitated to shop her closet, bringing back oldies but goodies on the regular. Her Canadian tour gave us a previously unprecedented glimpse into her wardrobe, showing us just how much she loves a recycled outfit. Twill pants by J Brand, nude L. K. Bennett pumps, a Smythe blazer and Pied à Terre slingback wedges got the most wear on the 11-day tour, but since being named Duchess of Cambridge, she's also worn dresses and coats from years ago...dating back to even -- gasp -- 2006!
As Rachel Zoe so poignantly put it, "I think that just makes her so much more human and approachable. Like, I just went into my closet and grabbed this pair of skinny jeans, little jacket and left. And I think that's great, and that white [Reiss] dress that she wore, she's worn that twice, which I love."
Take a look at a handful of the Duchess' outfit repeats and let us know what you think -- which looks are worth a re-wearing and which should be left behind?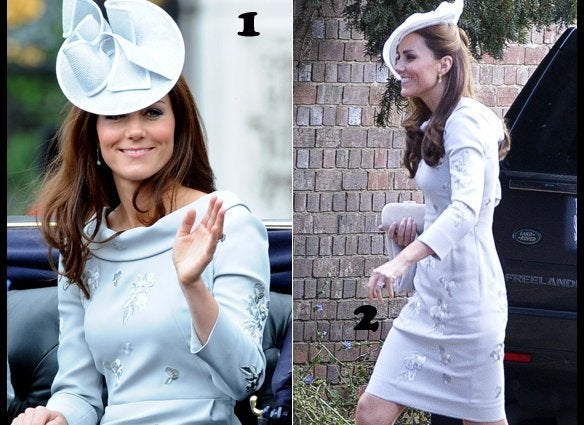 Kate Middleton's Fashion Repeats
Related