Their first stop to ease the couple back into royal tour life after their 14-hour flight was Singapore's botanical gardens. But when you're a royal, you don't just look at flowers like the commoners -- you get one named after you. Will and Kate were welcomed into the country by having an orchid, the national flower of Singapore, named after them and placed in the VIP Orchid Garden reserved for visiting heads of states and international dignitaries.
So what does one wear to have an orchid named after them? The Duchess of Cambridge, always one to dress appropriately for the occasion, opted for a kimono-style Jenny Packham dress. In a not-so-subtle nod to her locale, the pale pink ensemble featured a delicate orchid pattern. And since looking jet-lagged with flat hair isn't very duchess-like, Kate had her new personal hairdresser in tow to make sure she has the perfect bouncy hair for every appearance (he even styled her hair half up, half down -- a look we seldom see on the duchess). But the real question is: will Kate continue to theme dress throughout the royal tour? Should we expect grass skirts in Tuvalu and sarees in Malaysia?
Check out photos from Kate and Will's first stop on their Diamond Jubilee royal tour below.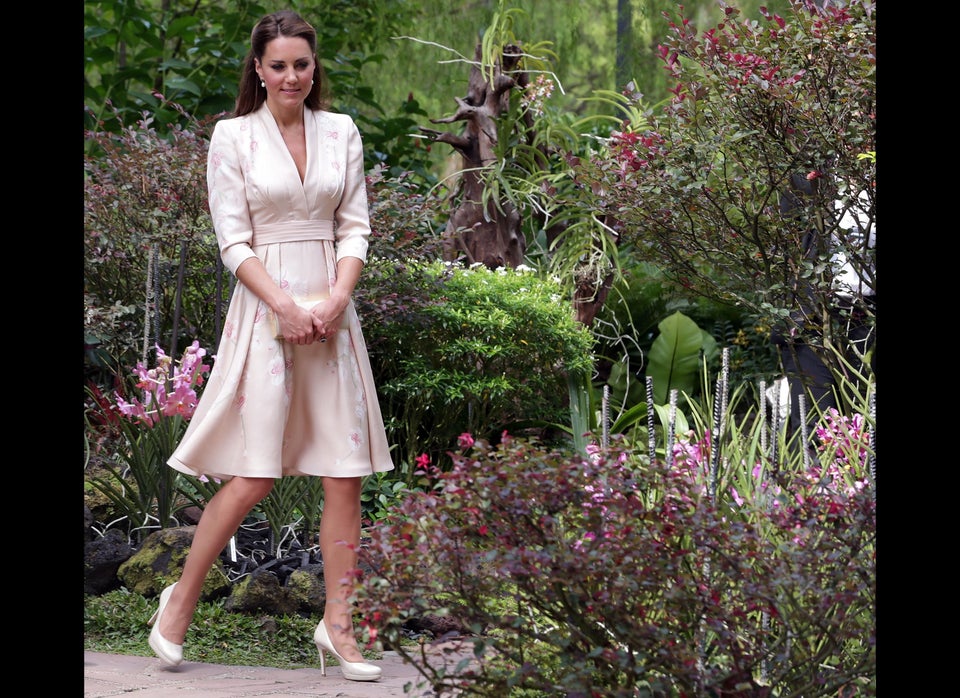 Kate Middleton & Prince William Visit Singapore's Botanical Gardens