Several savvy beauty editors got excited this morning by the sight of Kate sporting what looked like hair extensions. When zooming in on a side-angle photo of the royal, one sees a thin, curved white mark at the roots of her hair. "Extensions!" The Girls In The Beauty Department cried.
But Catherine is famous for her luscious locks, so it seems unlikely that she'd need them enhanced with fakes. Turns out the little white mark over Kate's left ear was not glued-in tresses but rather a scar.
A spokesperson for the Duchess released a statement, printed by the Daily Mail, that the scar is "related to a childhood operation," with senior royal sources adding that it had been "a very serious operation."
Well we're glad it's a thing of the past -- and that she's got a great head of hair to keep it out of sight, out of mind. Besides the hair, Kate shined in a vintage Amanda Wakeley gown at last night's event, which was her very first solo appearance as a royal.
Check out pictures of Kate at the party in the slideshow below!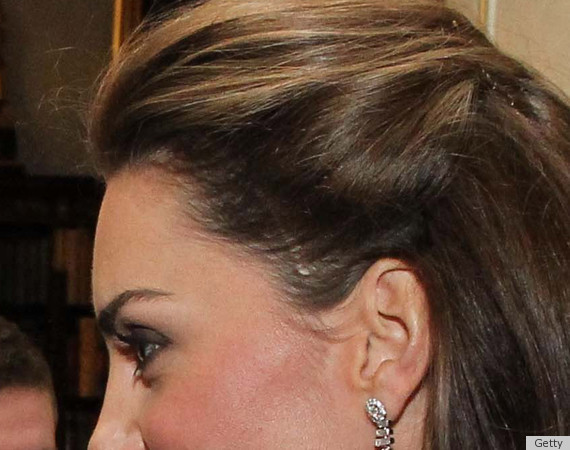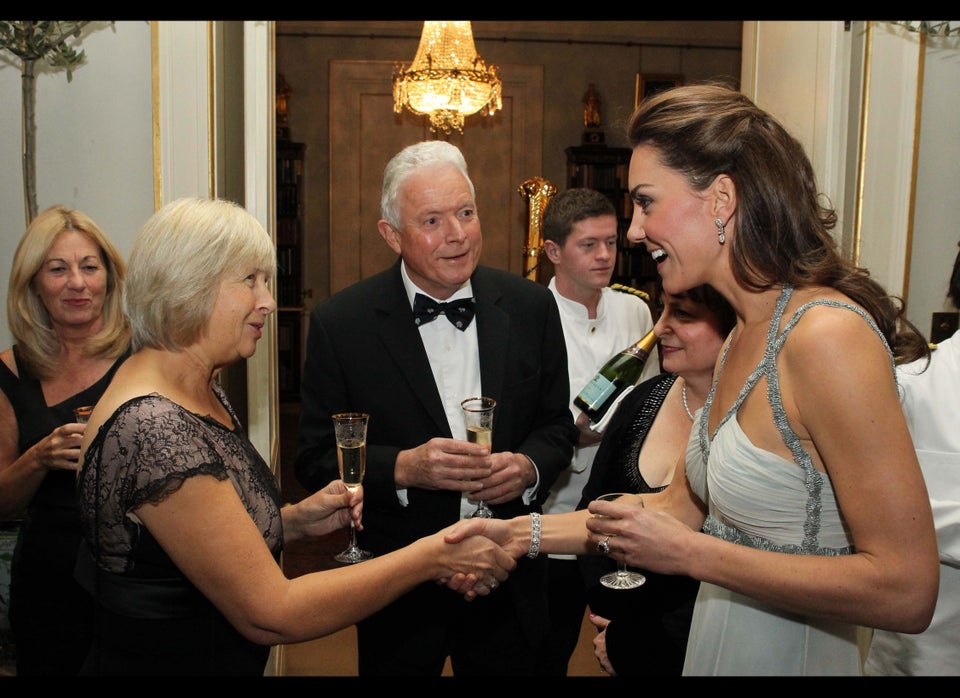 Duchess of Cambridge, October 26

Related