Looks like those bee venom facials are working.
They seem to be effective on a younger face as well. We're typically too focused on her clothes to notice such things, but today Catherine showed up to yet another London Olympics event wearing that same old white polo and navy pants... so we gladly diverted our attention to her face, which we noticed is totally flawless.
We know that achieving that smooth, blemish-free visage isn't effortless. In addition to the aforementioned venom face masks, it's said that Kate frequently visits the Bobbi Brown counter at the Peter Jones store in London's Sloane Square, presumably stocking up on her favorite black eyeliner.
But she also shows admirable restraint. While her sister Pippa often looks like she got in a fight with a spray-tan machine, rarely does Catherine step out with an obviously orange faux-glow. Plus she goes easy on the makeup (only by the power of Photoshop will you see her with bold red lipstick or colorful eye shadow).
In short, we've come up with one more reason to be jealous of Catherine, the Duchess of Cambridge. Enjoy the photographic proof below -- we'll be right over here, slathering on our bee venom cream...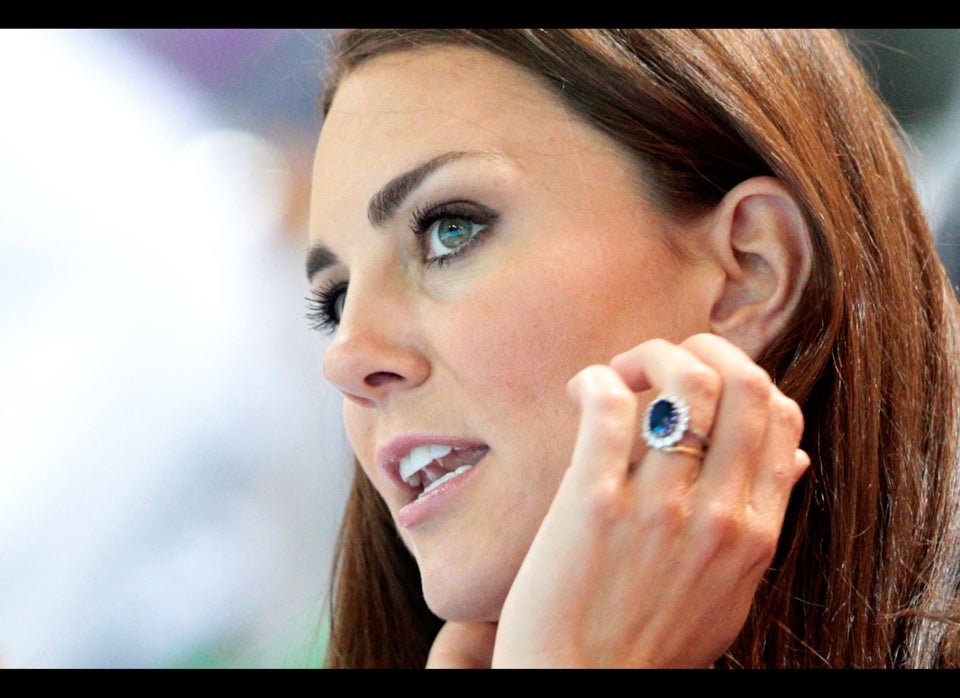 Kate's Got Great Skin
Popular in the Community