After but a few royal appearances in the past weeks, Kate Middleton threw on a vintage Amanda Wakeley evening gown and charmed guests at her very first-ever solo engagement.
Sans Prince William, Kate chatted with (much older) partygoers at an event to support In Kind Direct, an organization founded by The Prince of Wales that matches surplus goods from manufacturers and retailers with UK charities in need.
Seeing as Kate's future will seemingly consist of charitable work, the event made sense as her first without her husband by her side. And from the looks of it she performed well, glad-handing and preening in a gorgeous mint green (or is it seafoam?), empire-waist dress with sexy straps.
Her hair was also a bit of a surprise, worn half-up and swept off her face to reveal gorgeous diamond earrings.
We much prefer this delicate, fashionable look to the rather vivid get-up she donned two weeks ago for her last charity gala. Take a look at a few photos below and tell us: what do think of Kate's first solo appearance?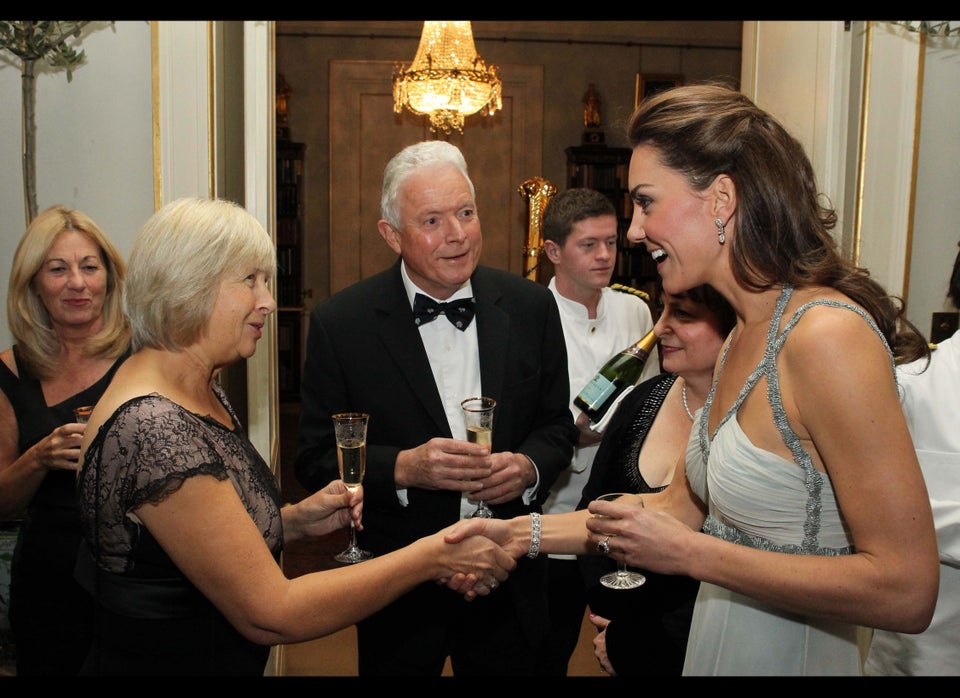 Duchess of Cambridge, October 26

Related