Oh, there's no place like Buckingham Palace for the holidays.
Queen Elizabeth II, the Duke of Edinburgh, the Duchess of Cornwall, the Prince of Wales, Prince William and the Duchess of Cambridge posed together Thursday during an annual diplomatic reception, looking majestic and regal as usual.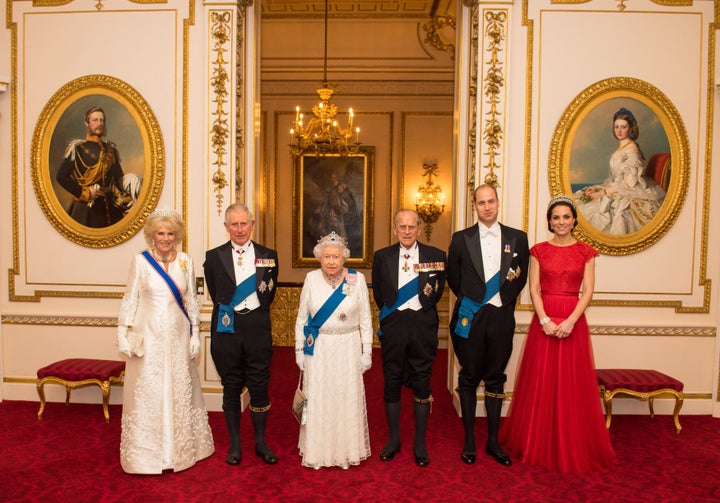 Some royal enthusiasts expressed excitement that a photo from inside the event, which is typically kept private, was made available to those of us on the outside. If you ask us, though, the exciting part is that the former Kate Middleton wore both a repeat red gown and one of Princess Diana's most-worn tiaras.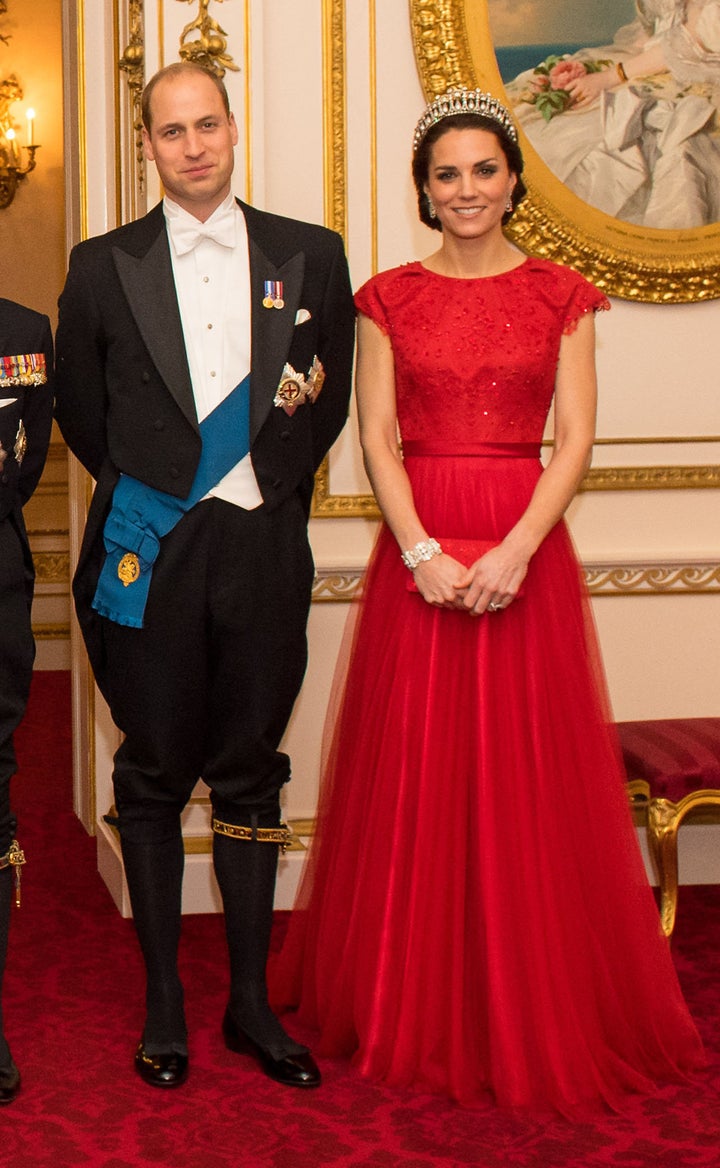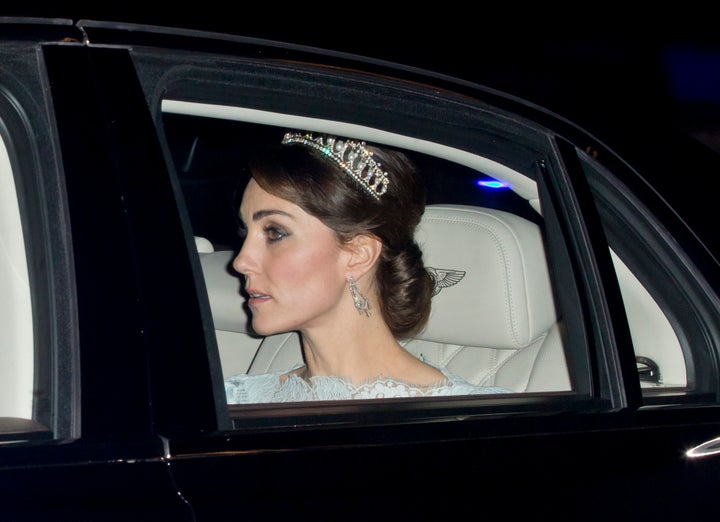 The tiara was originally commissioned by Queen Mary, then passed down to her granddaughter, the current queen, who loaned the tiara to Diana out of her own private collection. Diana famously wore it many times, including to a banquet in New Zealand in 1983.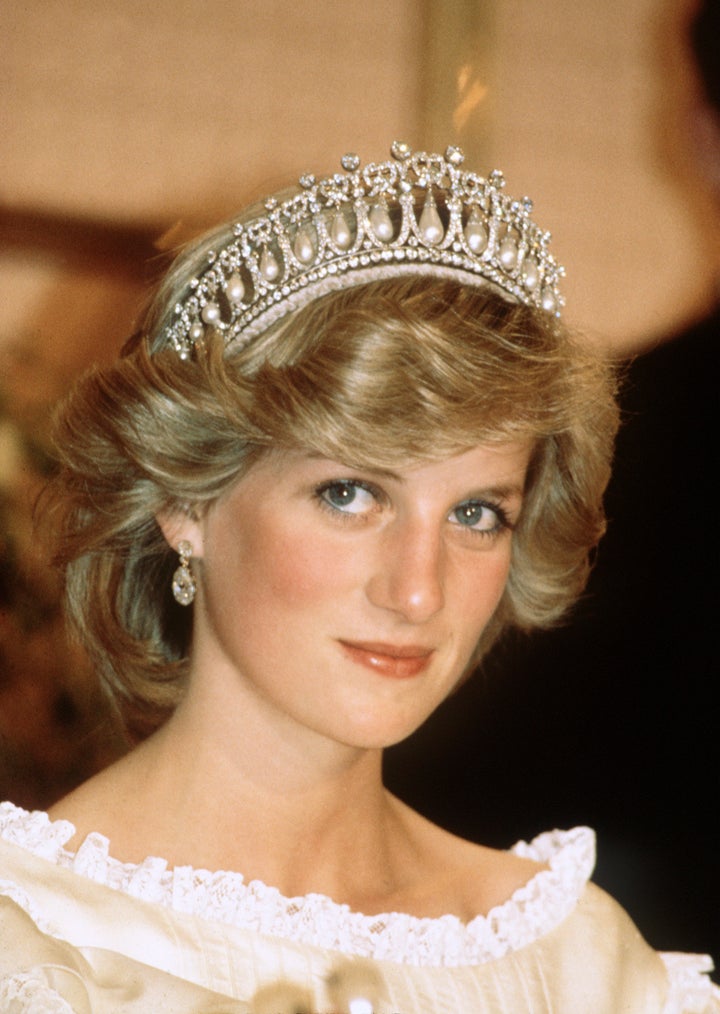 Images from Kate's arrival provide an even closer look at the magnificent pearl and diamond head piece in all its royal glory.
It's not too late to make those holiday wish lists, people. Just saying.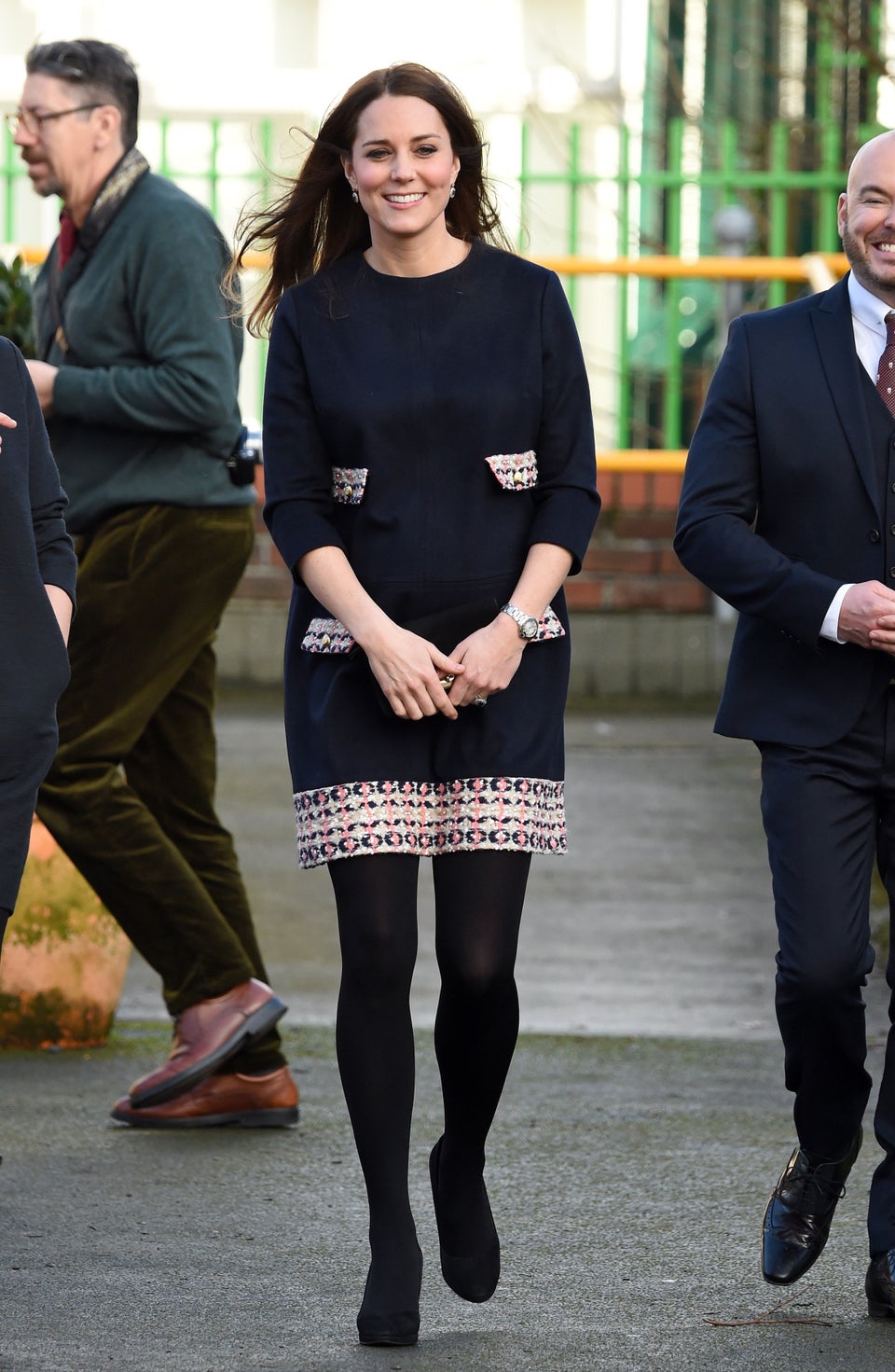 Kate Middleton's Best Outfits of 2015