Closer's grainy photos (obviously taken with a long lens) depict Kate Middleton sunbathing topless with Prince William on a balcony at a 19th century hunting lodge in southern France, in early September. "OH MY GOD!", the cover breathlessly proclaims of the "world exclusive," on top of a montage of uncensored pictures. Inside, there's a five-page spread of the couple relaxing, obviously oblivious to the lurking paparazzi. In one photo, Middleton is seen removing her bikini top; in another, she's seen rubbing suntan lotion on Will's back. In another, William rubs suntan lotion on her almost-bare bottom. Closer also said Kate was spotted smoking a cigarette as the couple walked out of nearby Marseille airport where they arrived on a commercial flight.
"Their Royal Highnesses have been hugely saddened to learn that a French publication and a photographer have invaded their privacy in such a grotesque and totally unjustifiable manner. The incident is reminiscent of the worst excesses of the press and paparazzi during the life of Diana, Princess of Wales, and all the more upsetting to the duke and duchess for being so. Their Royal Highnesses had every expectation of privacy in the remote house. It is unthinkable that anyone should take such photographs, let alone publish them."
2012 has been a brutal year for royal family privacy, but this isn't the first time the royal family was the target of peeping Tom photographers: Pippa Middleton topless photos emerged last year when photographers spied the royal sis sunbathing on a boat in Ibiza, and bikini photos of Kate Middleton (pre-wedding) abound online. And way back in 1992, topless photos of Sarah Ferguson, then the Duchess of York, having her toes sucked by an American businessman shocked the world. In other sensational stories, earlier this month a distant cousin of Catherine's, Katrina Darling, posed topless for Playboy, and in a TMZ photo we're pretty sure no one wants to see, Prince Phillip flashed the world in a kilt recently.
UPDATE: As TMZ reports, the royal family has decided to sue Closer over the photos. According to a statement released today by St. James's Palace, "legal proceedings for breach of privacy have been commenced today in France" by the royal couple. Closer's editor, however, stands by the decision to publish the pics, saying, "These are pictures that are full of joy. The pictures are not degrading."
See the best photos of Kate (with her clothes on)!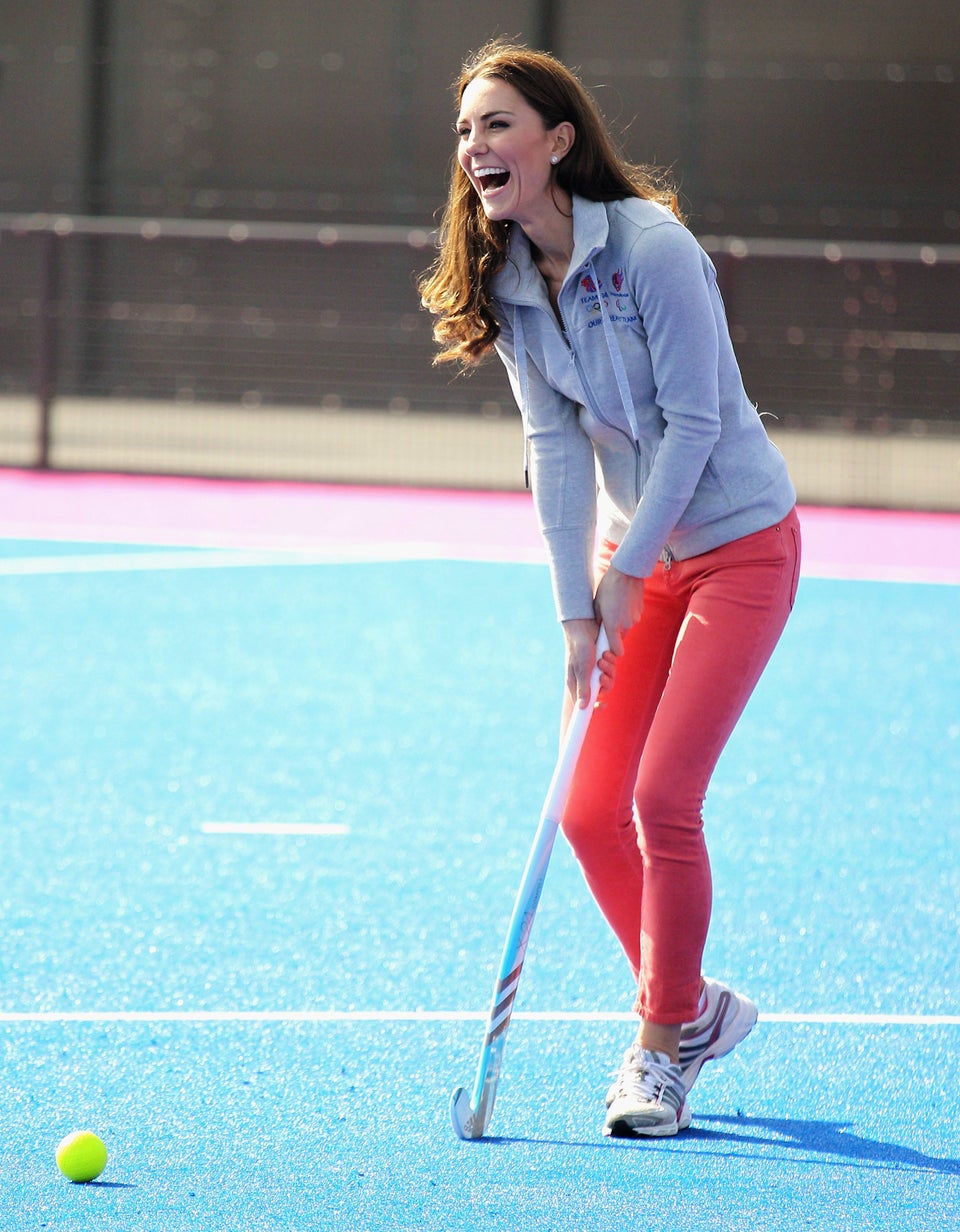 The 70 Best Pictures Of Kate Middleton The Duchess Of Cambridge
Related