We bet that Topshop stocks some good ones (or will soon). Topshop owner Sir Philip Green recently told E! that he's a huge fan of the duchess, saying, "I think she's done a fabulous job for England -- for U.K. fashion, art... I think she's fabulous."
Obviously. Plus, would you say otherwise if she's currently shopping at your store?
Unfortunately we don't have photos of Kate picking out babydoll tops and stretchy pants (but can you imagine??). We do, however, have tweets and a video of Sir Philip Green... and plenty of adorable photos of Kate and Prince William doing "real people" things.
See, they're just like us!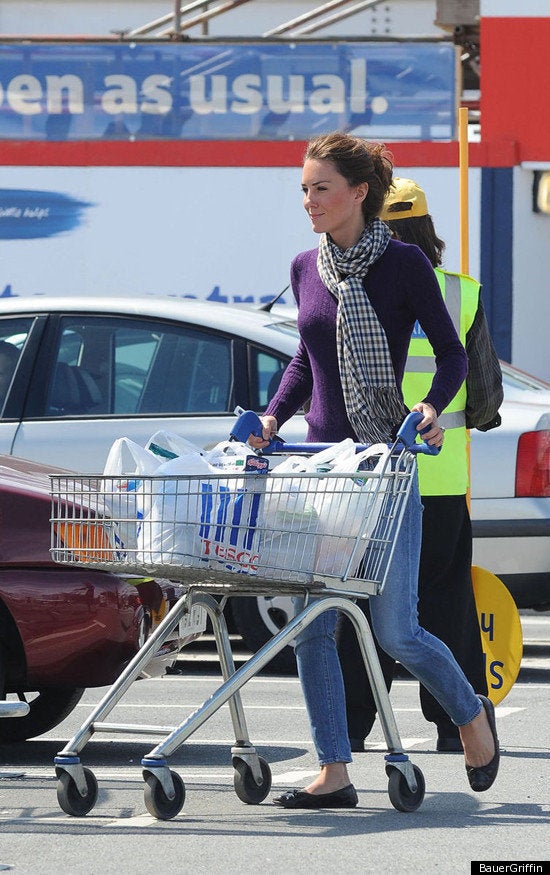 Kate & Will -- They're Just Like Us