The New York Post reports that Wintour and her crew over at American Vogue are in hot pursuit of Kate Middleton, wishing to shoot the royal for a cover.
But despite British weddings with brides named Kate being Testino's specialty, even the famous fashion photog may not be able to snag the royal for Vogue. A source told the Post:
"Every magazine has been trying to get Kate, and many assume it will eventually be Vogue. But even with the Mario Testino relationship, it is not clear when this will happen. The Palace must approve it, and they are very protective of Kate."
So protective, in fact, that they declined the invitation to have the duchess photographed for British Vogue. The pairing would make a lot of sense, given Kate's support for British designers, in particular Sarah Burton of Alexander McQueen.
Another unauthorized Kate cover occurred around the would-be 50th birthday of her mother-in-law, Princess Diana. Newsweek Photoshopped a picture of Diana and Kate walking together, surmising what Princess Di would be like in 2011.

So maybe Kate should actually have a say in her next cover appearance... as long as Vogue promises to lay off the Photoshop.

Check out some of Kate's outfit repeats: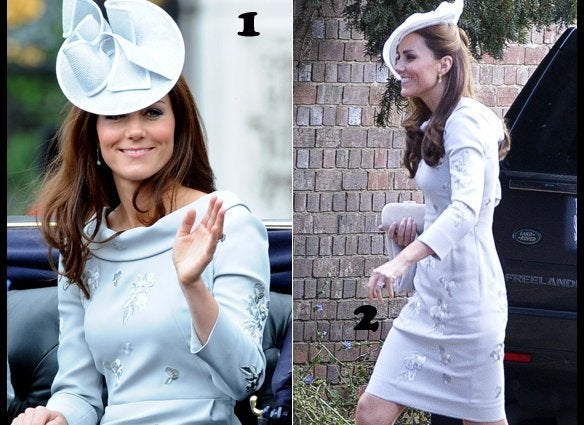 Kate Middleton's Fashion Repeats
Related