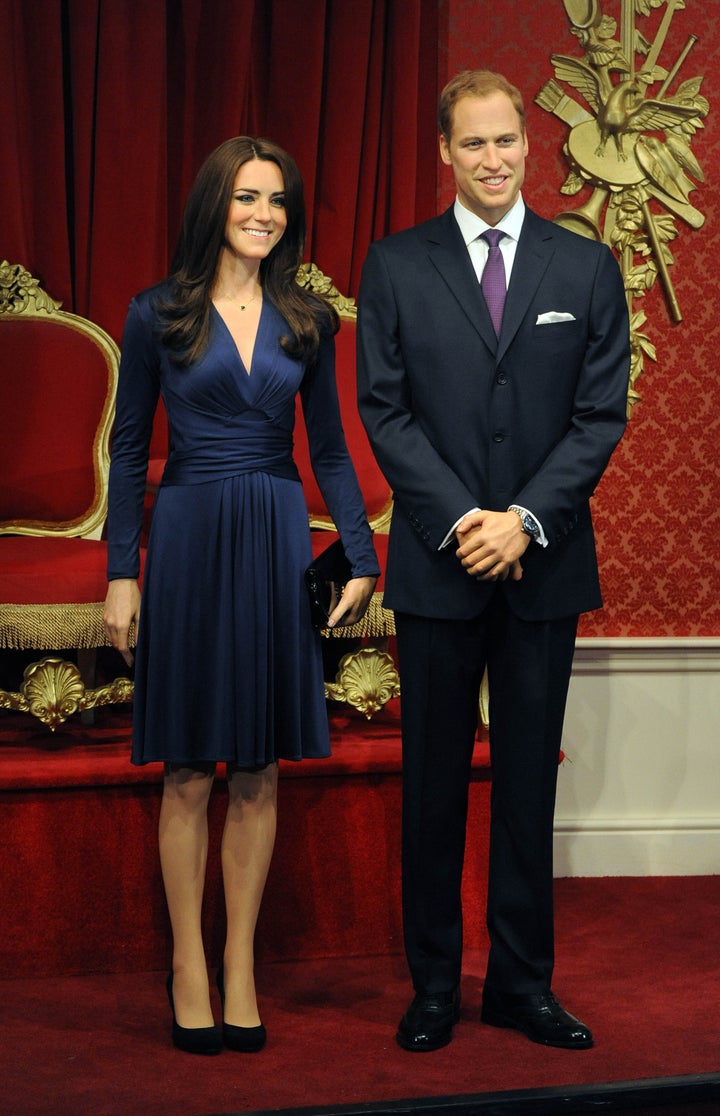 Not to gossip, but does anyone else think Kate and Wills have been looking a little... stiff lately?
Oh! That's because these photos are not of the royal couple per se, but of their new wax figures, which debuted in London on Wednesday.
"Kate" is reportedly wearing a replica of the ring, although we can't tell from the way they've posed the statues. Drat!
Check out the photos of the royal couple in wax form and real life -- can you tell which is which? -- below, and then see more pics of Kate & Wills' wax debut in the slideshow.
PHOTOS: