Kate's typical black eyeliner and gloss routine, however, hasn't won over everyone. The Daily Mail, calling her makeup "a little dated," used new technology put out by British retailer Marks & Spencer to photoshop Kate into a variety of makeup situations. Middleton famously did her own royal wedding makeup, and she sticks to the same simple routine for most of her appearances, eschewing color in favor of beige and brown. To be honest, we've never pictured Catherine being the one to go for bright disco eyes or a bold lip.
But no longer, at least in these new makeup imaginations, which (virtually) pile green eyeshadow and rosy lips onto Ms. Middleton's lovely face. (At least they didn't give her rotten teeth -- ahem.)
Scroll down for more photos.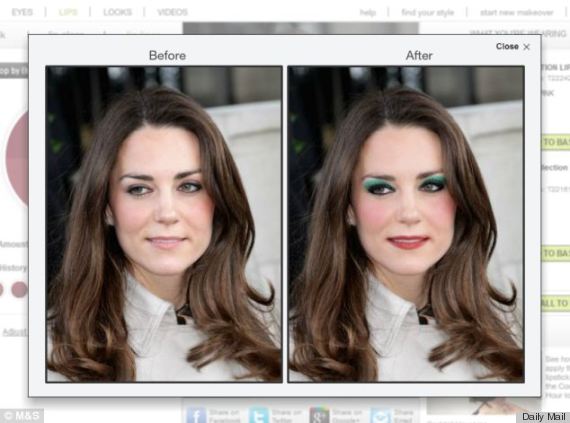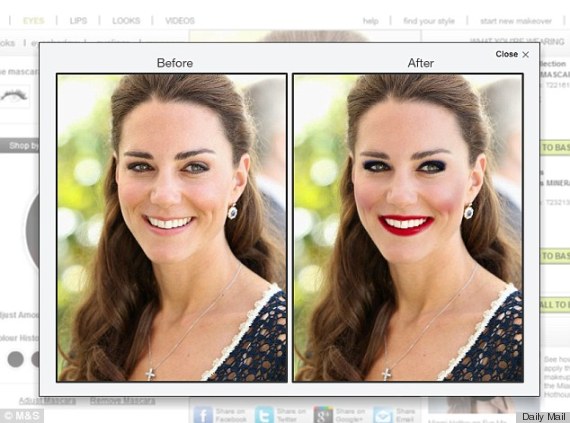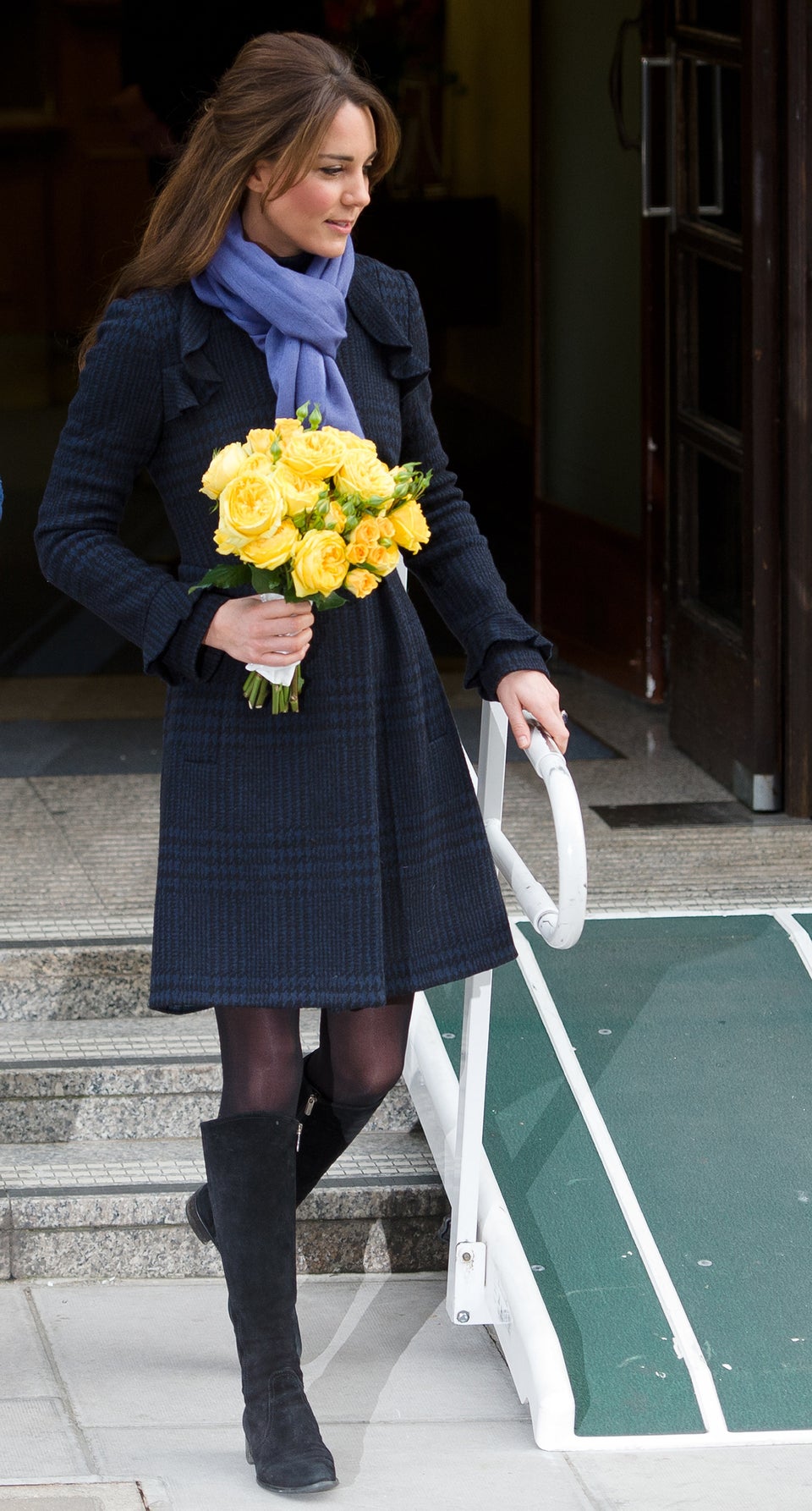 Kate Middleton's 2012 Outfits