Nice job, William. Of course the prince had to up his gift game after the bountiful year Kate's had. The royal couple eschewed a wedding registry in favor of donations to chosen charities, but they still did land themselves a few interesting presents in honor of their nuptials.
Kate's gold charm bracelet is rumored to be a personal gift from her new mother-in-law, the Duchess of Cornwall. The circular pendant features a "C" with a curl, the former-Kate Middleton's new royal cypher, and the other side of the pendant features Camilla's royal cypher, a "C" without a curl.
Similarly, Catherine' gold wedding band was a gift from Queen Elizabeth II, fashioned from a piece of Welsh gold given from the queen to her grandson right after his engagement.
Also amongst Kate and William's gifts: a painting, a Land Rover and a, er, box. Check out Catherine's haul below!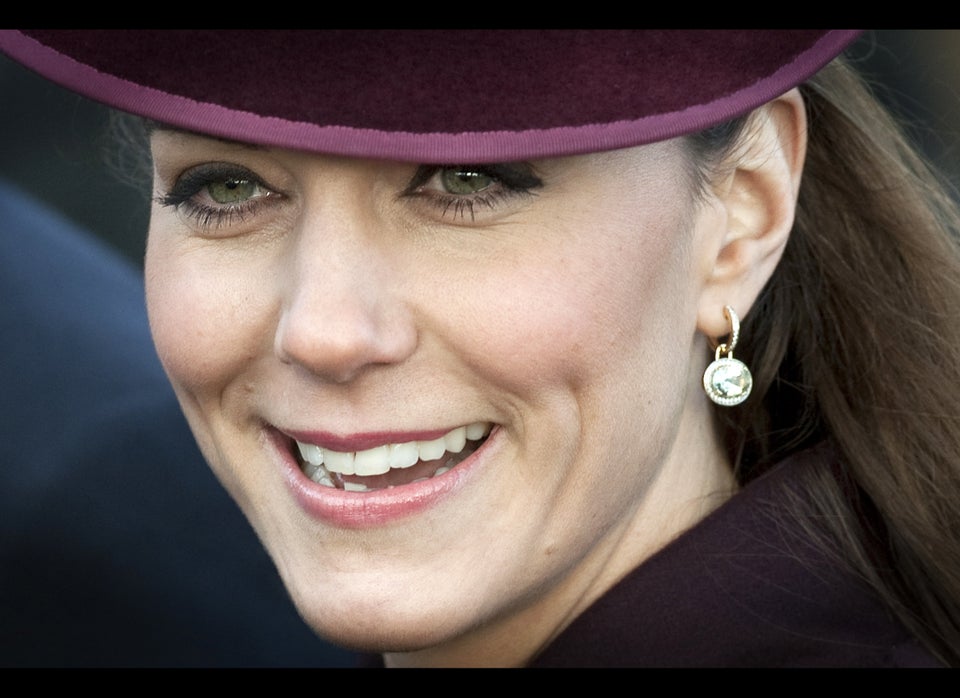 Kate's presents
Related