It took less than 24 hours for the royal blue Issa dress that Kate Middleton donned for her engagement announcement on Tuesday to sell out at London's Harvey Nichols store, Vogue UK reports.
The boutique's buying director Averyl Oates told Vogue, "The dress worn by Kate sold out almost immediately. Issa is one of our best selling brands and the versatility of the pieces mean that they can be dressed down for the day and dressed up for special occasions." It was on sale for £385 or $616.
But who is Issa, anyway? The label was founded by Brazilian-born Daniella Helayel in 2001. She told Net-A-Porter.com, "It's all about versatility. An Issa dress can be worn from the beach to the office and then onto the red carpet."
We rounded up some looks from Issa's recent runway creations. Check them out and tell us what you think.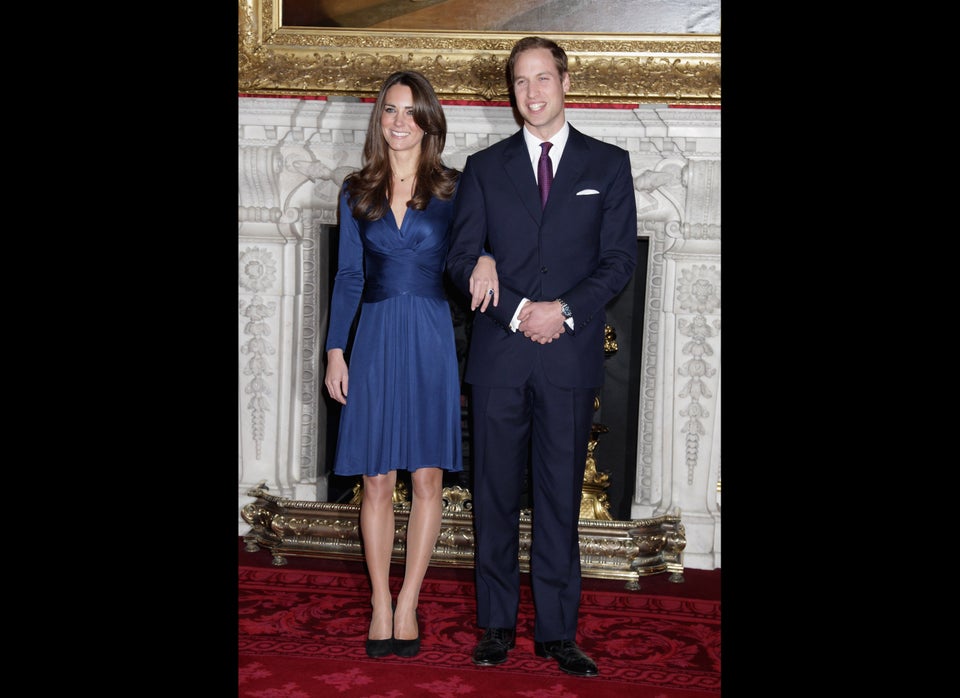 Popular in the Community