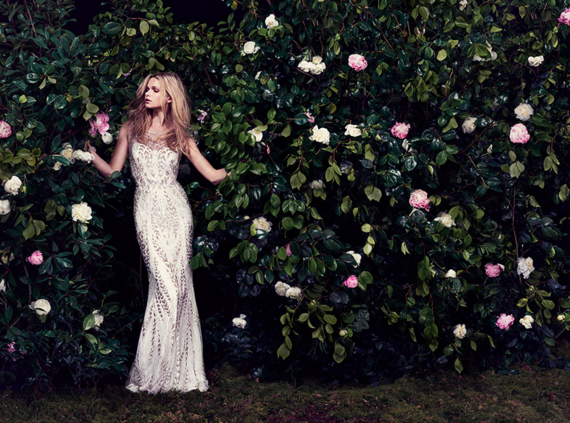 If you're a free-spirited bride looking for a little whimsy, Jenny Packham's 2016 Bridal Collection is perfect for the creative, ethereal look you've been dreaming of. The enchanting allure of the collection is inspired by A Midsummer Night's Dream, an opulent Shakespearian world filled with magical illusions and luscious fantasies. Packham's designs this season include flowing, hip-hugging silhouettes in silk chiffon and flawless metallic beading.
Jenny Packham 2016 Bridal, beading trend below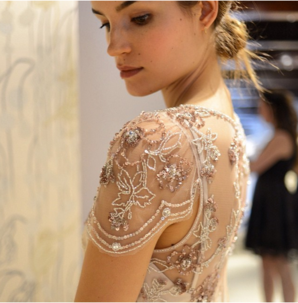 A favorite of Kate Middleton, Packham is know for her signature feminine silhouettes and exquisite details. A few of these intricate details displayed in her bridal collection include metallic foliage, floral appliques, delicate lace, and soft pastels, keeping with the theme of nature. Packham's splashes of color and glistening designs keep the collection glam and glossy, tying in some tradition to the unconventional feel of each gown.
Lovely, charming dresses were to be expected at New York's Bridal Fashion Week -- with designers like Oscar de la Renta, Monique Lhuillier, Jenny Packham, and Marchesa, an abundance of dreamy gowns awaited excited eyes and packed crowds. A few of Packham's gowns garnered attention for their "Art Deco" feel, with a combination of horizontal and vertical beading and graciously flowing fabric giving off just the right flair.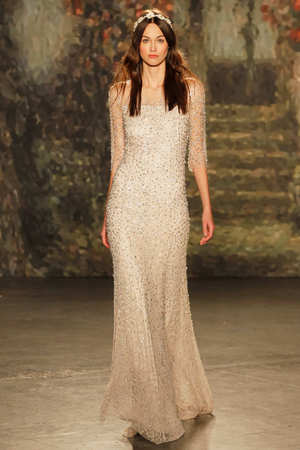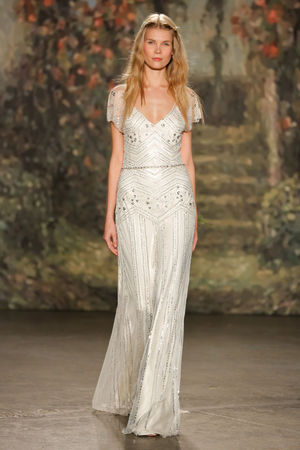 Jenny Packham 2016 Bridal Collection, "Art Deco" Bridal Gowns, left
Photos courtesy of the designer.
View Packham's 2016 Bridal Collection below.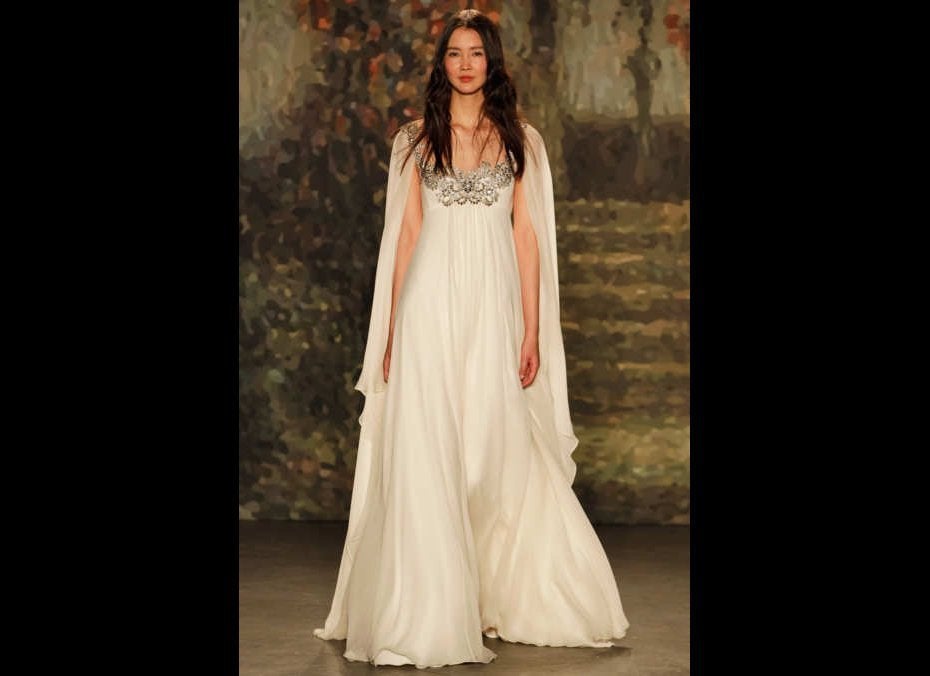 Jenny Packham 2016 Bridal Collection
Related