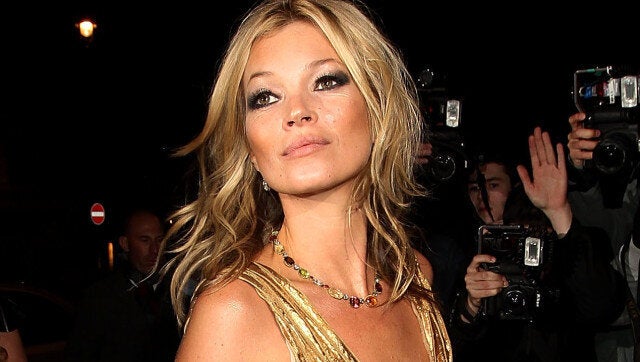 To give you some context, Kate teamed up with friend and Radio 1 host Nick Grimshaw to encourage his listeners to raise £200,000 for Comic Relief. Their reward? The tight-lipped model would read a steamy passage from the erotic novel on air. Needless to say, the donations exceeded the requested amount.
After announcing that they had raised over £200,000, the host said it was finally time for "50 Shades Of Kate." Ms. Moss, who sounded genuinely nervous, giggled and said, "There's a reason I don't talk," before launching into her reading:
"I'm rendered speechless by the look of hunger in his eyes ... Suddenly, he reaches for me, backing me up against the wall... "
We'll let you listen to the clip below to hear all of the explicit details Kate uttered in the name of charity. Red Nose Day takes place tomorrow if you can think up any more ways to get the Vogue cover girl to speak again... or maybe she could just bake some treats like Samantha Cameron did? Either way.
See Kate Moss doing her real day job!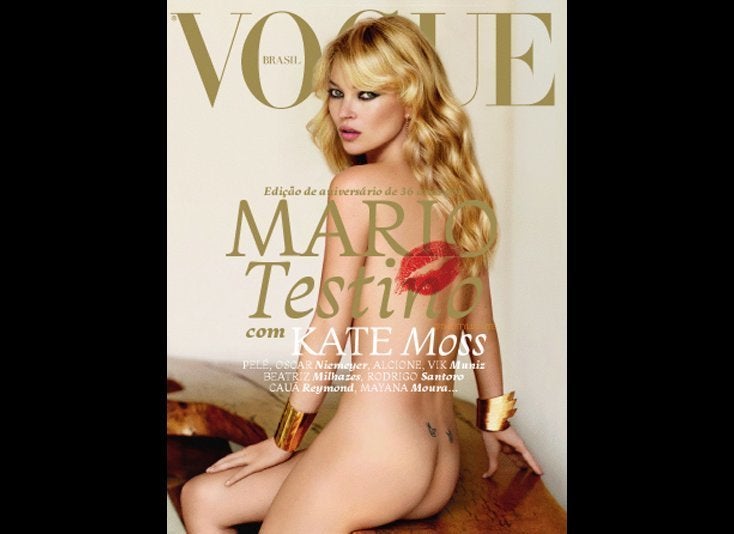 Kate Moss Magazine Covers
Related