We never took Kate Moss for a wordsmith (or someone who uses many words at all -- we barely know what her voice sounds like). But being a total icon, Moss now has her very own book, Kate: The Kate Moss Book, one of the most widely anticipated fashion tomes of the season.
The British supermodel's book, created in collaboration with fashion bigwigs like Jess Hallett and Jefferson Hack, bears her byline. But at her swanky London book party on Thursday night, Moss admitted to Women's Wear Daily that the glossy volume, filled with career anecdotes and tons of fashion photography, wasn't exactly difficult to compose:
Asked if she had ever imagined releasing a book, Moss downplayed her achievement: "Well, I didn't actually have to write anything," she said.
That's Kate for ya -- she doesn't open up very often, but when she does, it's always THE BEST. (Our favorite Kate line of all time: "I've got a problem with zips. Sometimes I just forget to do them up! Ha ha! Running out the door! You know… Just zips!")
Luckily it seems we'll be hearing a lot more from Kate soon: the Telegraph reports exclusively that Moss is making a documentary, using footage from her worldwide book tour this year and next. Wheee!
Which probably means live footage of last night's fete, where Kate sported a slouchy gold vintage Marc Jacobs frock alongside stylish guests like Stella McCartney, Mario Testino, Florence Welch, Donna Karan and Marc Jacobs himself. It was a high-class fashion crowd, the kind only Kate the Great can bring together.
Hey, she may not be able to write a whole book herself, but Kate Moss is one of the best partiers we know. Get ready to see it all in print and on film!
Below, Kate doing what she does best.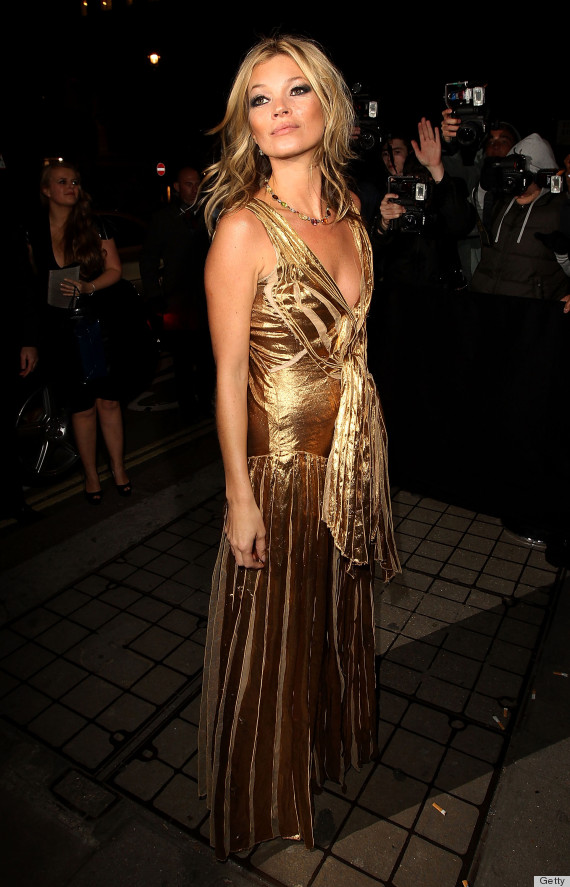 A look back at Kate's best covers: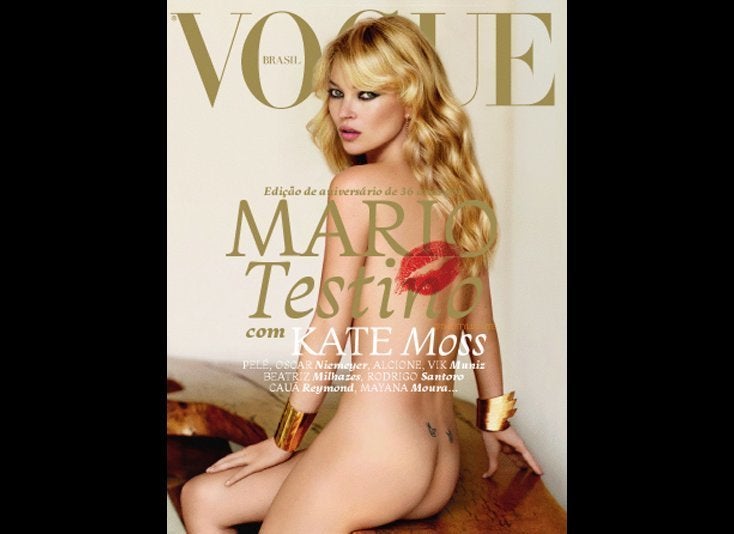 Kate Moss Magazine Covers
Related