Kate Moss's earnings have doubled from £2 million to £4 million a year since her cocaine scandal, the head of the supermodel's agency told British radio, according to the Daily Mail.
Sarah Doukas, who founded Storm, spoke with Radio 4's Desert Island Discs about the 2005 incident when Moss made the cover of the Daily Mirror alongside the headline "Cocaine Kate."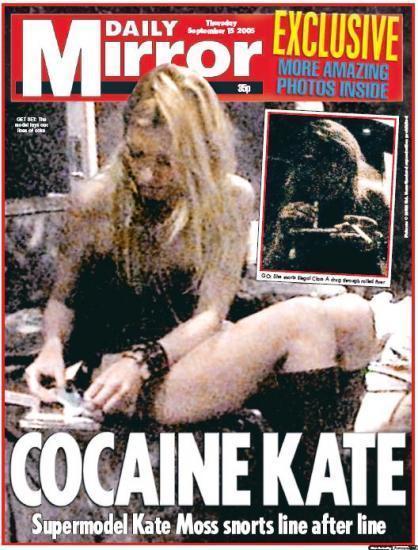 Doukas told the radio that she had no warning about the cover, remarking, "Kate was in New York so obviously we got the press ahead of her. The main thing was making sure she was fine and I immediately, with my brother, flew to America and I basically just spent a lot of time on the phone trying to reassure her big clients that you can't believe everything you read and, unfortunately, all press actually is good press in this world we live in. So keep calm, don't have a knee-jerk reaction."
The UK Press Association reports that Doukas told host Kirsty Young she didn't know if Moss's price had increased since the scandal, responding, "It's hard to say isn't it? I can't remember. It didn't go down, it didn't go down." However, the Daily Mail found records indicating that Moss's income has doubled, despite getting the axe from seven companies including H&M, Burberry and Chanel.
Doukas added that Kate, who also has an eight-year-old daughter, is trying to take her job as a role model seriously.