When it comes to posing for Vogue covers, there's no denying that Kate Moss knows what she's doing. But directing the fashion spreads inside the glossy? Well, that's a whole new project... one it seems the 33-time cover girl is eager to embark on.
This reminds us of Carla Bruni's guest-editorship of Vogue Paris last winter -- except way better. First off, this isn't a guest spot, but a recurring role. And Kate's not just a fashionable lady, she's an industry veteran who has proven adept at modeling, designing and even singing (well, sort of). As a matter of fact, editing might be one of the few creative pursuits she hasn't tried.
The question remains: How well will Kate's captivating presence translate behind the lens, where she won't have those stunning facial features to fall back on? Vogue UK's Alexandra Shulman has faith: "Her undoubtedly brilliant sense of style, depth of fashion knowledge and understanding of what makes a wonderful image will be exciting to see on the pages of British Vogue," she told her magazine this morning. "I am really looking forward to working with her on ideas."
As are we, Alexandra Shulman. As are we.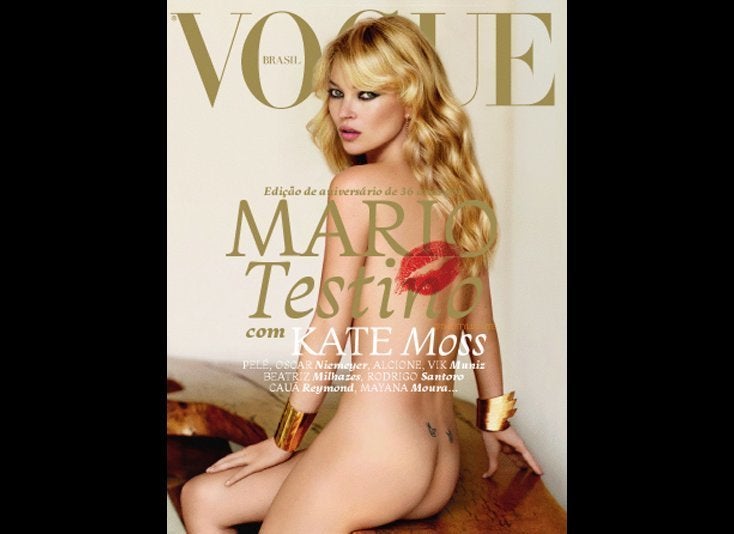 Kate Moss Magazine Covers