In case you thought that long-awaited Kate Moss Playboy shoot wasn't actually going to happen, Playboy is kicking things off with a preview photo. Running as a "Next Month" teaser in the December 2013 issue of Playboy, the picture shows Kate doing her best Bunny: strapless leotard, high heels, a puffy tail and those signature ears.
The full spread plus the cover will run in Playboy magazine's 60th anniversary January/February 2014 issue, coming out in early December. In the meantime, we've got this Mert Alas and Marcus Piggott-shot photo to hold us over. And to be honest, it's giving us hope: The pic is simple, straightforward, nostalgic... and perhaps even a bit tasteful?
But hey, Kate Moss is always surprising us. Will you be buying yourself an issue of Playboy once the real thing hits the newsstands?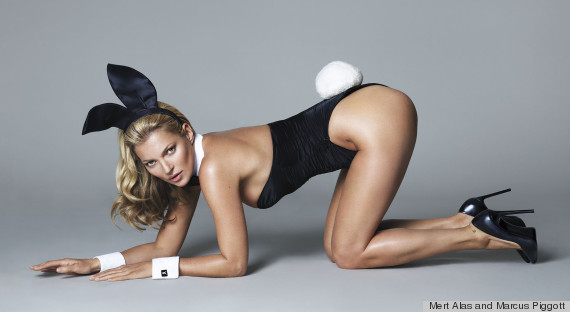 Will the cover will look something like... this?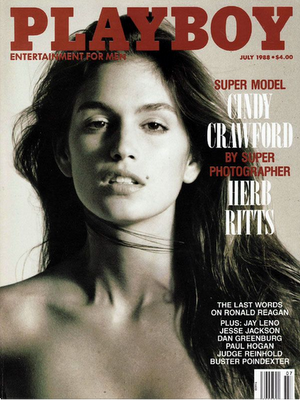 35 Fashionable Playboy Cover Girls
Related