We're not surprised in the slightest, seeing as Kate has auctioned off her lips before. Her kiss for auction winner Hosh Ibrahim back in 2010 went for $7,500, after which Ibrahim declared she "tastes as good as she looks." But we didn't realize Moss and Stone were so close.
Now we -- and everyone else at the gala -- are well aware. Check out the photo, courtesy of Chilean newspaper La Tercera. How does Kate and Sharon's smooch compare?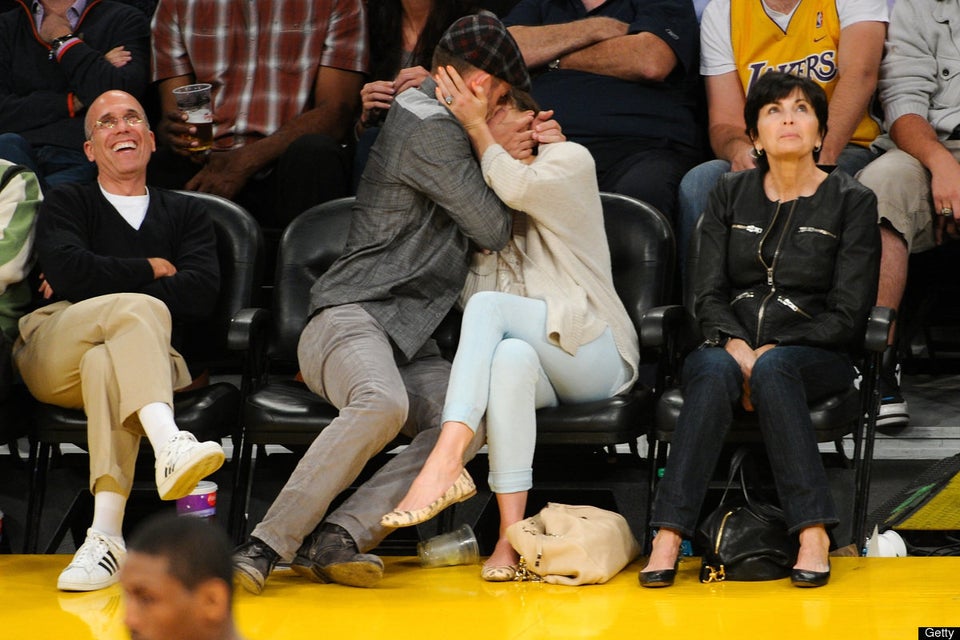 Best & Worst Celebrity Kisses