We got a sneak peek at the ads last month with behind-the-scenes pics of Terry Richardson shooting Kate (and an adorable heist film sequence in which Kate and Terry rob a Paris store).
Now the full campaign is out and we're happy to admit how surprised we are: the ads are pretty, springy and totally tasteful.
But the Spring/Summer 2012 campaign for Mango features Kate with both her top and pants on with the faint hint of a smile (sort of) on her face. She's got youthful blunt bangs, light makeup and a fresh-faced look that highlights the easy wearability of the clothes.
Check out the ads below -- are you psyched to go shopping at Mango this spring?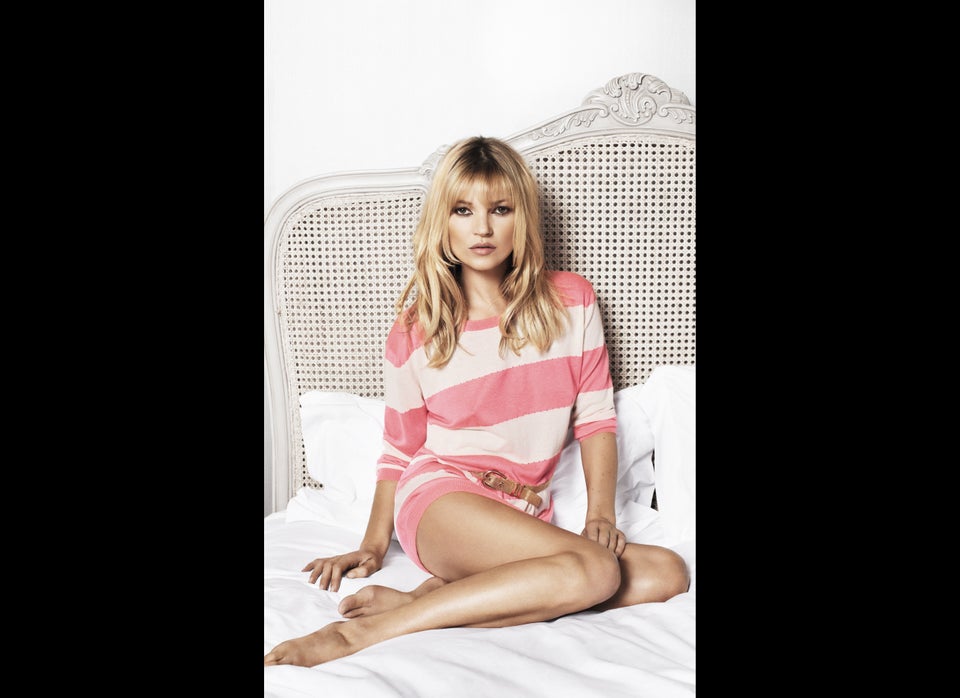 Kate Moss Mango Ads S/S '12
Related