Like her or not, Kate Moss is a fashion world icon. The woman's career has spanned over two decades, and it's still going strong. One could even argue that it's stronger than ever -- Moss has just been touted as the ultimate model on her latest, soon-to-be-iconic magazine cover.
The 39-year-old graces the Autumn/Winter cover of Pop magazine, a biannual British fashion bible. Unlike her previous two covers for the glossy, however, Moss is featured encased in a bronze bodysuit dreamed up by artist Allen Jones in the new issue. She is the archetypal "mannequin," no?
The timing of this cover coincides with a Christie's auction that will be putting the aforementioned image up for sale along with a slew of other Moss-themed items. Photographs of the model taken by Annie Leibovitz, Bruce Weber, Mario Testino, Sam Taylor-Wood and Irving Penn will be going under the hammer as well as works like Nick Knight's 18-carat gold sculpture of Moss. The items are valued at $1.5 million.
Gert Elfering, the German collector behind the Christie's auction, considers Moss a "living icon," and told the Associated Press, "Kate is the ultimate modern muse and we will be seeing her images in major museums and private collections for years to come."
We can't say we disagree. If you have the budget, you can hit up the Kate Moss auction at Christie's on Sept. 25 -- or you can just check out Moss' stunning covers for Pop below. Do you consider her an "icon"?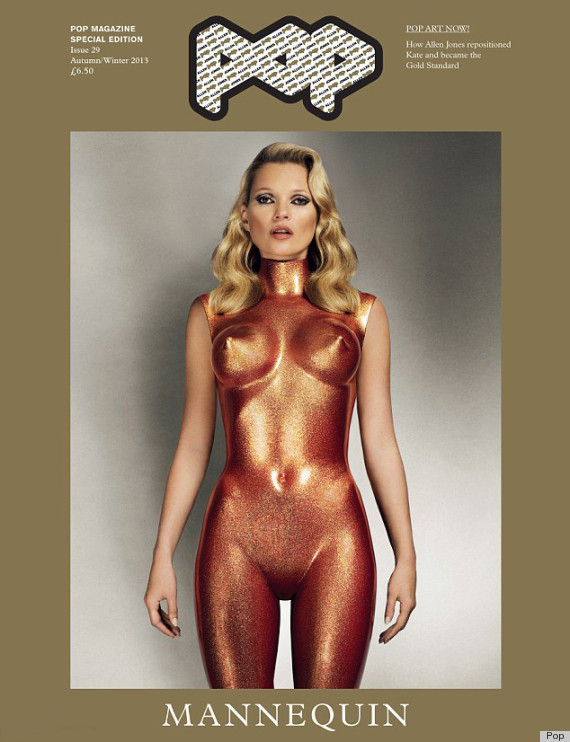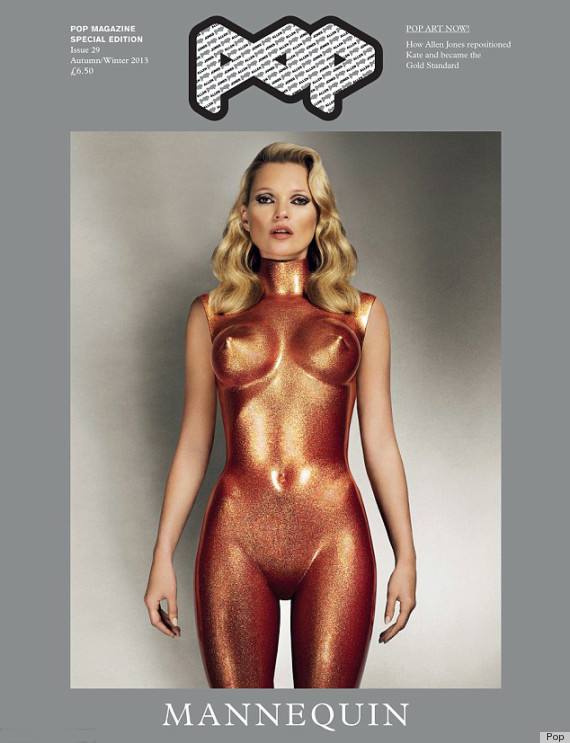 She knows what she's doing: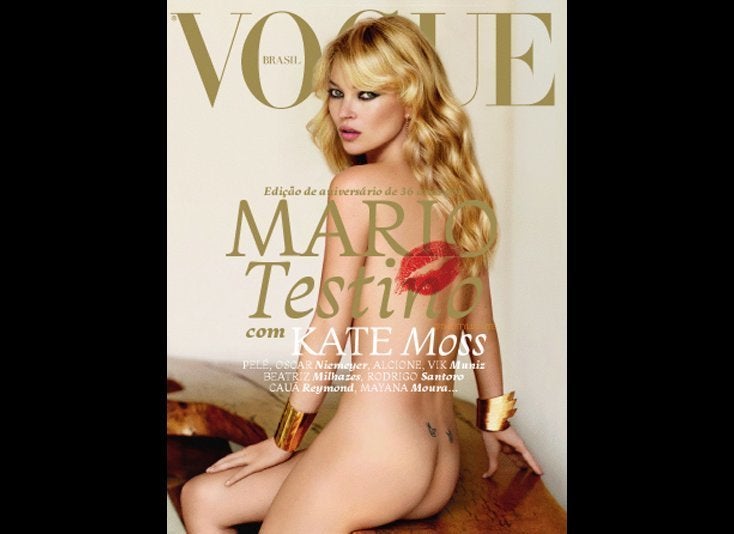 Kate Moss Magazine Covers