In the second-most famous wedding of 2011 involving a British woman named Kate, supermodel Kate Moss joined The Kills rocker Jamie Hince in holy matrimony and kicked off a three-day marathon of festivities the press has dubbed "Moss-stock."
Hince wore a suit fit for a rockstar, complete with skinny pants, that was apparently designed by Yves Saint Laurent creative director Stefano Pilati, who is said to have designed Hince's wardrobe for the whole three-day wedding extravaganza. WWD reported that much of Moss's wedding wardrobe was designed by fellow Brit Stella McCartney, including the supe's first-dance dress done in oyster silk chiffon with a cut-out back, her party dress for after the first dance, which is a mini (of course) and her going-away outfit consisting of a three-piece, wide-legged wool suit.
No word yet on what the next activity of Moss-stock will be, but already the Moss-Hince nuptials have caused a bit of ruckus: the pair married in the small Cotswolds village of Southrop, effectively shutting down the entire town and causing residents to complain of the presence of all the "coppers" (that's "police officers" for all the Yanks reading), reports the Guardian.
What spoilsports. Let the wild rumpus that is Moss-stock begin!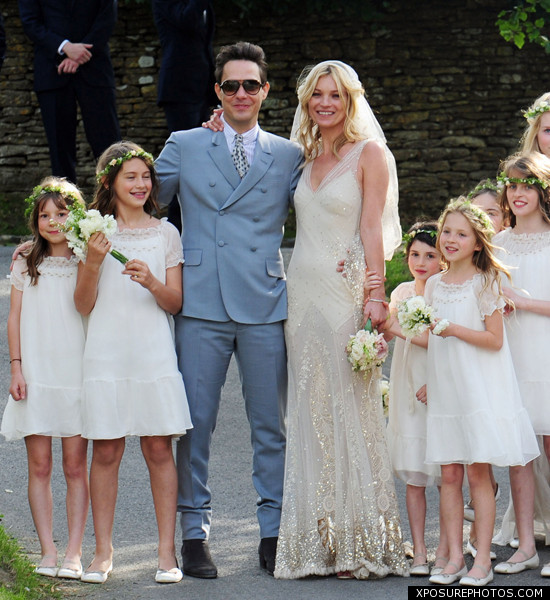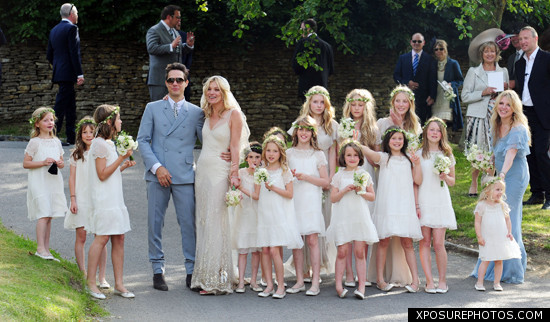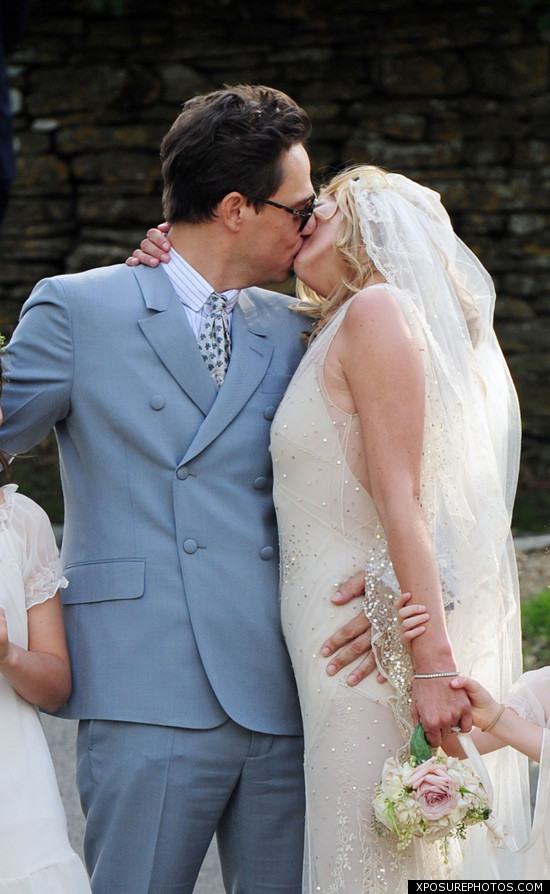 To see Kate and Jamie at Thursday night's rehearsal dinner, check out the video below: