Deep breaths, fashion-philes.
On their love story:

It was curling up together in front of the compelling British television documentary series Big Fat Gypsy Weddings that appears to have sealed the deal. "I am so romantic about Gypsies," Kate explains. "They're not allowed to do anything until they get married. So they all get married really young, at sixteen. You can't believe the dresses. They're like blinging butterflies times ten; they can't move down the aisle! It's so genius. I was just watching Jamie, so cute, and I was like, these girls, they just spend their whole life waiting for that day -- let's do it!"

On the dress:

She wanted "a classic Galliano, those chiffon thirties kind. I've lived in his dresses for years, and they just make me feel so comfortable. But it's so much more couture, couture, couture. Oh, my God, the work that's going into the dress!" They discussed everything on the phone, and then, when John was out of rehab for the first of four marathon fittings, he brought her "bags full of bits, and pulled tulle and sequins and veils and flowers out. And then we just kind of pinned things together, like the old days, you know?"

On the wedding planning:

"Let's put it this way," she says. "If I didn't have my friends. . . . I don't know how people do it. I've had big birthday parties, and I've thrown parties for other people, but this is a completely different thing. It's the Met Ball! Because you have to look at every piece of cutlery; the details are intense. And then you wake up thinking about the ballet shoes for the girls; is the satin ribbon right? I've gone mental. Jamie thinks I'm mad, asking, 'Are you gonna be all right? After the wedding, I'm hoping you'll get back to normal!'"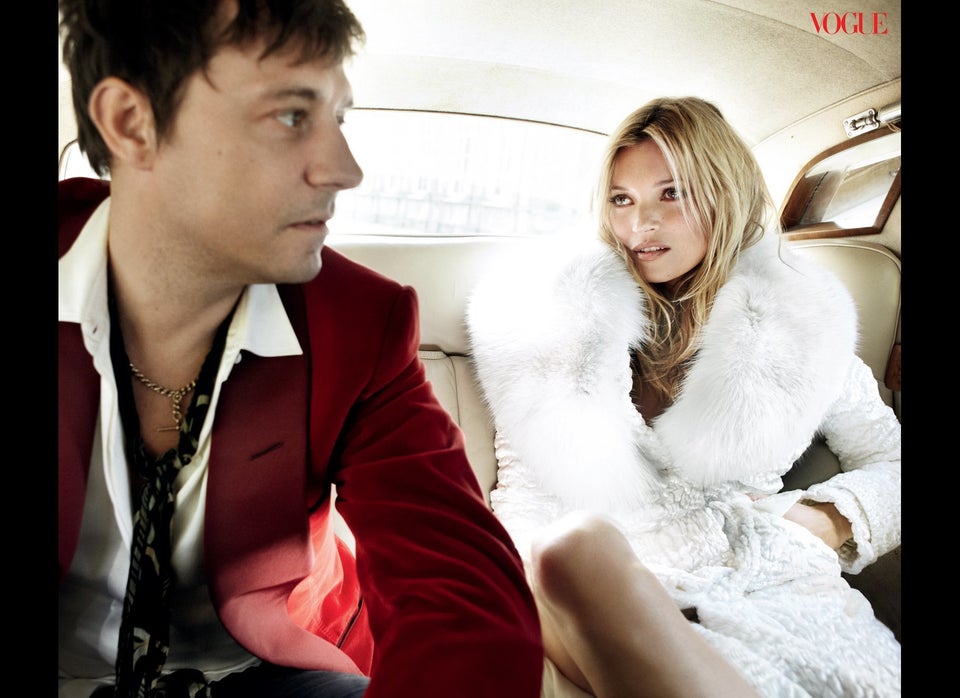 Kate Moss' Wedding In Vogue September 2011
Related