A childhood photo of the supermodel graces the cover of L'Officiel Spain's debut issue, and we are loving every bit of the young one's full fringe, soft waves and earnest grin. The issue featuring the delightfully retro photo, which is apparently from a yearbook, will hit newsstands on Tuesday, September 1.
It's an interesting look for the fashion mag, to say the least!
Though Kate has scored many a magazine cover, the supermodel recently told The Mirror there's one thing she just won't do anymore -- pose nude.
"I don't think my daughter wants to see me on the toilet. Lila has seen me nude," Moss said in an interview with The Mirror. One thing's for sure -- whatever she does (or doesn't wear), Moss always looks gorgeous.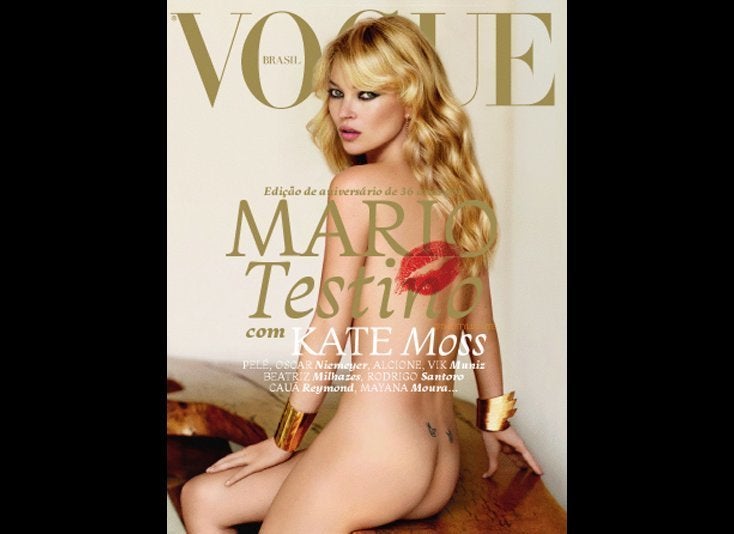 Kate Moss Magazine Covers