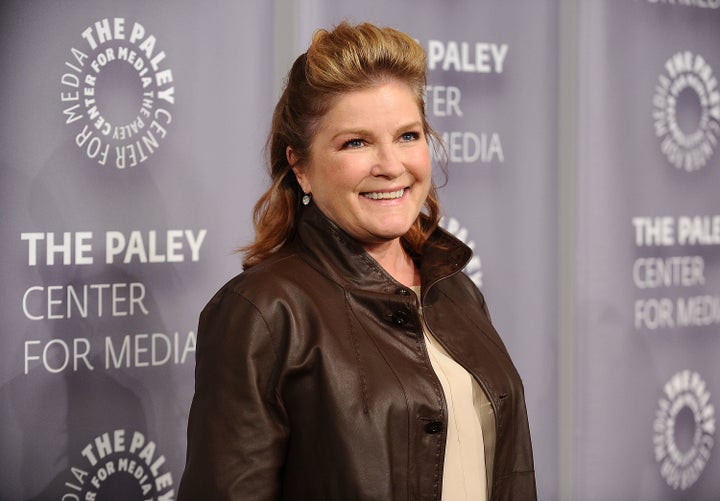 Actress Kate Mulgrew is known for playing the tough-as-nails character Red on "Orange Is the New Black," but it turns out the actress is pretty tough herself. 
In a candid interview on the UK's ITV, the 61-year-old revealed some secrets from her new memoir, Born With Teeth. In fact, the actress was -- yep -- born with a full set of teeth. 
"They're actually sort of -- they're pearlescent, they're blue," Mulgrew said of her rare natal teeth, which occur in one out of every 2-3,000 births. "And they're very dangerous because the baby can swallow them." 
Although her teeth were removed, the actress' past is still pretty strange. In the interview, Mulgrew also revealed that she spent part of her childhood in a cage. 
"They built me a little cage, because I had no sense of pain until I was four years old," the actress said, referencing a condition called congenital insensitivity to pain (which sounds right out of an "OITNB" television script). 
Mulgrew made light of her unusual childhood saying, "So I was born with teeth and had no sense of pain. Shakespeare would have had a field day. It's a witch! That's what a witch is."
Something tells us we're going to hear a lot more questions about these two conditions when press for Season 4 of "OITNB" really ramps up. 
"I think [Season 4] is going to be one of the most talked about seasons," Leyva said. "There's a lot more conflict, there's division amongst the groups more than ever. This is the season of the rise of the Latinas and there's a lot of conflict within that." 
The actress added, "There's a lot of danger lurking around the corner this season. My heart was beating fast for the six months we were shooting." 
Get ready to see Mulgrew (sans cage) and Leyva when the new season debuts June 17. 
REAL LIFE. REAL NEWS. REAL VOICES.
Help us tell more of the stories that matter from voices that too often remain unheard.
BEFORE YOU GO
PHOTO GALLERY
"Orange Is The New Black"