Commencement season is upon us, and as people venture out to find "affordable luxury" graduation gifts, they may find themselves in a Kate Spade & Company boutique. There they will find not only the latest shoes, dresses, and signature handbags, but also merchandise with the on purpose label, a special line with an extraordinary backstory. This line of merchandise is part of a social enterprise initiative that is improving livelihoods and changing lives -- Kate Spade's on purpose products are made by teams of artisans in rural Rwanda. For the past two years, I have been part of a research team with Georgetown University McDonough School of Business colleagues, Ed Soule and Pietra Rivoli, evaluating the impact of this venture. A few of our research findings strike me as particularly noteworthy, as explained in our full report.
We Need to Create More Economic Opportunities
The Rwandan artisans' earnings for the production of on purpose items provide for a decent life for at least one adult and one child in the small village in Rwanda, with wages allowing for basic necessities of good nutrition, health, school fees, and household upgrades. Yet, these economic opportunities coupled with the environment in which the artisans work are producing something more than just material benefits. They seem to be fundamentally changing the way artisans view themselves, their agency, and their place in the world.
The Economic Opportunities Bring More than Economic Gain
The stability of the artisans' earning power coupled with their experience of a dignified management approach has encouraged optimism and well-being in what can be otherwise difficult conditions. Across a number of psychological measures, the artisans report a higher level of physical and mental health compared to other "non-factory" workers of the same rural community. For example, the artisans report higher levels of confidence and power and lower levels of stress and anxiety than the other community members. Similarly, the artisans (98% of whom are women) report more decision freedom than other women in the community, particularly around issues related to personal and household resources. And finally, the artisans perceive their social standing within their community as high and with a steep upward trajectory.
Learning is a Key Component to Increased Confidence
Perhaps one of the most exciting findings in our two-year research is the degree to which these shifts in overall well-being among the artisans correlate with the learning opportunities provided by the factory work. Artisans were asked to rate their acquisition of two sets of skills – technical skills (including sewing, embroidery, beading, handbag assembly, machine maintenance, and operating cutting and embossing machines) and the interpersonal skills introduced in initial training workshops (including communications, problem solving, attention to detail, teamwork, leadership, ability to ask for help, and English proficiency). After controlling for all artisans' gains in material well-being, such as increased buying power and home improvements, these learning opportunities accounted for improved non-material well-being. For example, the artisans' general anxiety seemed to be reduced by acquiring both technical and interpersonal skills, and the artisans' confidence expanded through the acquisition of three specific interpersonal skills: communications, leadership, and teamwork.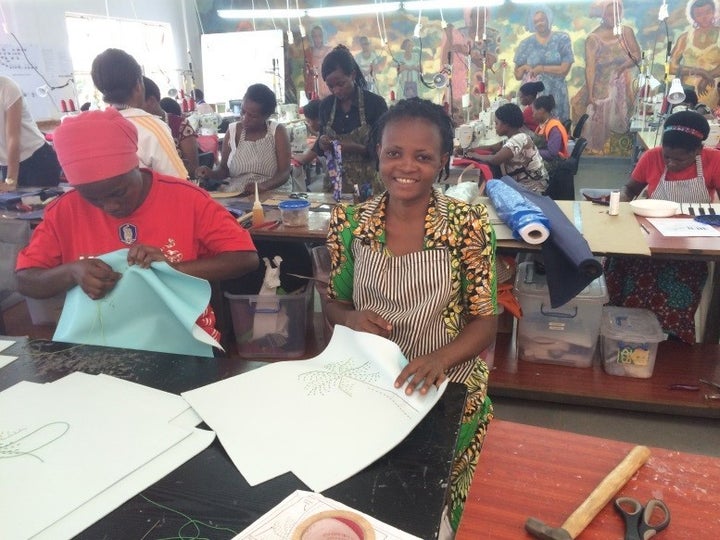 Dignity of the Employment Experience Matters Everywhere
Learning and self-actualization opportunities may at first seem like "first world" matters to be prioritized only after more "basic" needs have been met. However, we would argue differently. Part of the extraordinary success of the social enterprise experiment in rural Rwanda is that the employment benefits extend well beyond wage stability. Dignified treatment and prospects for learning and skill development in the workplace create the foundation for self-actualization and lasting development. They are worth the investment and they are also simply the right way to do business.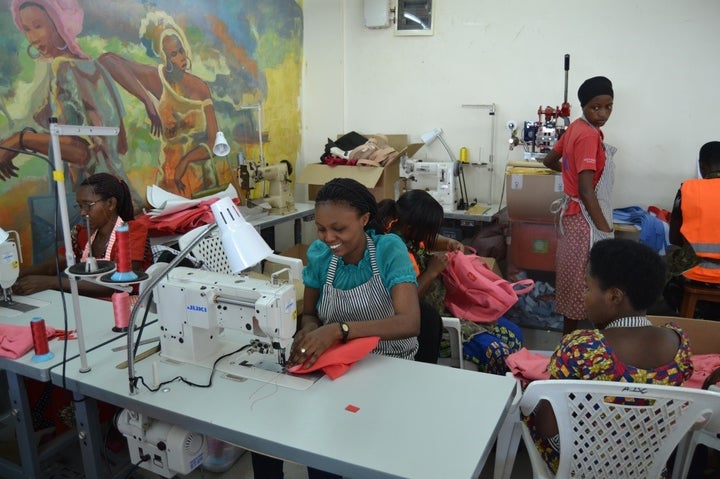 Popular in the Community