SAN FRANCISCO ― The family of a woman allegedly killed by an immigrant who'd been repeatedly deported sued the San Francisco sheriff's office and federal authorities Tuesday over an alleged series of errors with tragic consequences. 
 Kate Steinle, 32, died on July 1 when she was struck by a single bullet while strolling with her father and a friend on a pier overlooking the San Francisco Bay. The man who allegedly pulled the trigger was Juan Francisco Lopez-Sanchez. He's pleaded not guilty, but said in a television interview that he found the gun beneath a bench and that it accidentally went off when he picked it up.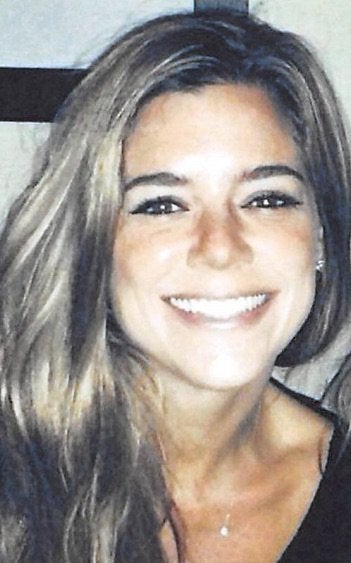 While a judge will determine if there's enough evidence for a trial against Lopez-Sanchez to proceed, Steinle's parents, Elizabeth Sullivan and James Steinle, on Tuesday announced lawsuits against San Francisco Sheriff Ross Mirkarimi, Immigration and Customs Enforcement officials and the Bureau of Land Management for variety of missteps.
They were filed as separate complaints because federal agencies must be sued individually, the family's attorney said. 
The shooting turned into grist for a national debate about immigration because federal authorities had transferred Lopez-Sanchez to San Francisco in March to face a 20-year-old marijuana charge. After the San Francisco district attorney decided to not prosecute the case, the sheriff's office released Sanchez-Lopez in April because of a city law prohibiting the detention of immigrants without a warrant. 
Mirkarimi and ICE have blamed each other for Lopez-Sanchez's release, with ICE saying the sheriff's office should have given a heads-up that Lopez-Sanchez was free, while the sheriff said ICE didn't submit its paperwork correctly.
"We have two different government bureaucracies pointing the finger at each other for failing to notify the other," said attorney Frank Pitre, who is representing the family. "We're not talking about the release of an innocent, undocumented alien, we're talking about a seven-time felon."
Lopez-Sanchez's rap sheet includes multiple convictions for heroin possession since 1993. He's been deported to Mexico five times between 1994 and 2009. 
The lawsuits don't challenge San Francisco's "sanctuary city" law. But they claim that Mirkarimi violated federal law by issuing a memo in March that prohibits his staff from even contacting ICE, Pitre said. The complaint also contends that ICE bungled the paperwork by not seeking a warrant or judicial order to detain Lopez-Sanchez.  
"This is pure, unadulterated bureaucratic confusion," Pirre said.  
The gun that authorities say killed Steinle was a government-issued weapon of a Bureau of Land Management officer. BLM officers are supposed to keep their unloaded firearms stored in a locked container, but the loaded .40-caliber handgun was reported stolen from a backpack visible inside a vehicle parked in San Francisco in June. The suit names the BLM as a defendant because of the alleged mishandling of the weapon.
"The Bureau of Land Management takes seriously the loss of any human life and we are continuing to fully cooperate with the ongoing investigations," spokeswoman Martha Maciel said in a statement to The Huffington Post. 
A spokeswoman for ICE said in an email to HuffPost that Sarah Saldaña, the ICE director, recently met with Steinle's family "to express the agency's profound sympathy for their loss," but the department wouldn't comment directly about the lawsuit's allegations. 
The sheriff's office didn't respond to HuffPost's inquiries.  
Calling all HuffPost superfans!
Sign up for membership to become a founding member and help shape HuffPost's next chapter