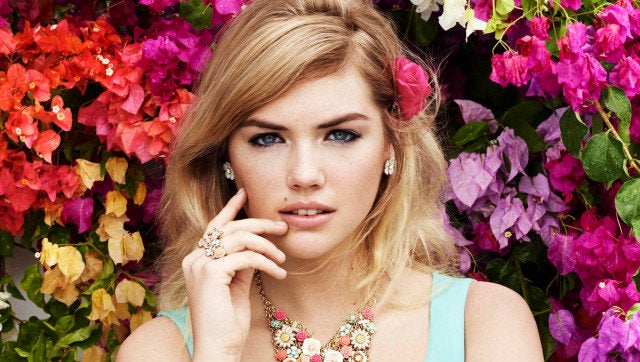 In the retailer's spring/summer 2013 ads, Kate looks absolutely lovely decked out in the brand's jewelry and handbags, posing in feminine dresses and bikinis. Although she's received her fair share of fashion world flack, the blonde bombshell is actually a great fit for the brand. Past Accessorize campaign girls include Bar Rafaeli and Claudia Schiffer, so Kate's curves fit right in.
Oh, and don't think the Super Bowl commercial star has any plans to abandon her swimwear for the runway fashion she's been wearing in her recent shoots. "Even though I get these amazing fashion opportunities, I am a Florida girl at heart and still love a bathing suit shoot," she told Accessorize.
Many, many men will be glad to hear this, Kate. As for the ladies, is anyone else still holding on to hope that she'll land a Vogue US cover this year?
Check out her shoot with Accessorize below and tell us what you think!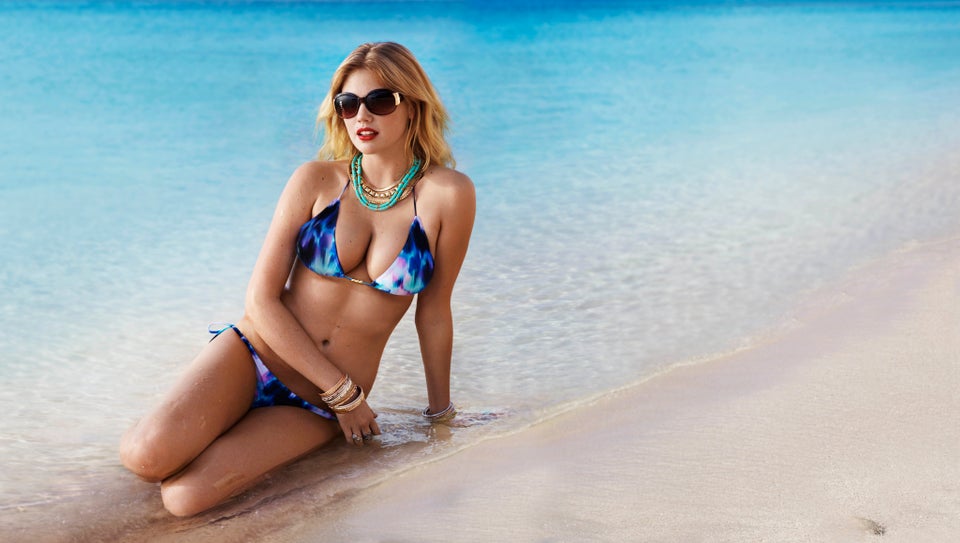 Kate Upton for Accessorize