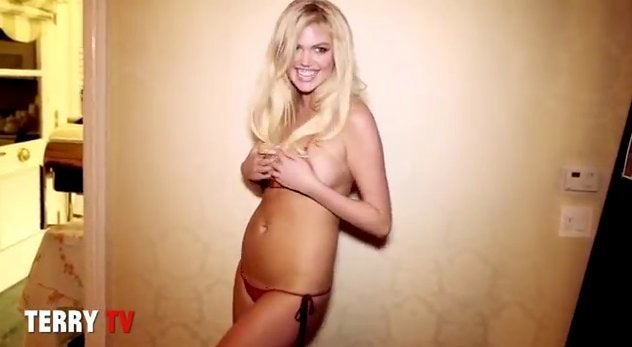 You've probably seen the Terry Richardson video of Kate Upton dancing the Cat Daddy in a bikini by now. In case you've forgotten, here's the plot: Kate, under Terry's typical bright klieg lights, shakes her stuff while her swimsuit nearly falls off.
But the Daily Mail reported that the video, which was posted on Monday, might have been a little too ... jiggly? for YouTube. They claim Kate's vid was "quickly banned" from the site for violating its nudity policy.
YouTube's community guidelines state that "YouTube is not for pornography or sexually explicit content" and that "most nudity is not allowed, particularly if it is in a sexual context. Generally if a video is intended to be sexually provocative, it is less likely to be acceptable for YouTube."
But still, we're sure you can find sexier stuff on YouTube than just a model dancing in a bikini, right?
If you haven't seen it, watch Kate's video below (which Terry moved to his Vimeo) and tell us whether it's too risque. You might need to watch it multiple times, just to be sure.

See more of Kate's work below!